Our rivals are faster than us, admits Ferrari boss Binotto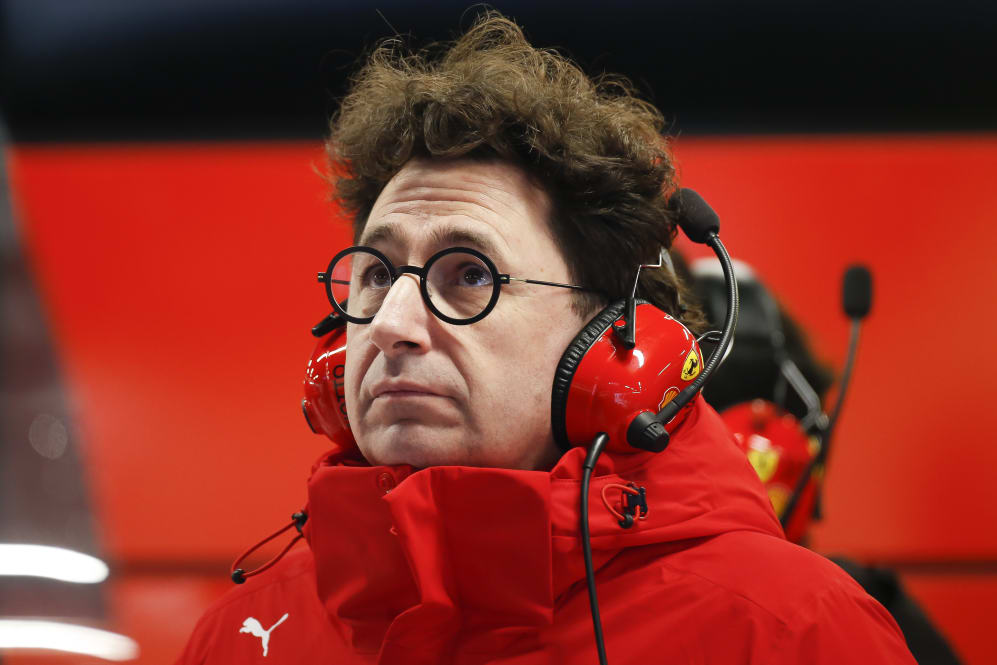 It's not been the finest start to testing for Ferrari, the red cars looking off the pace compared to rivals Mercedes and Red Bull and their team chief Mattia Binotto admitting he is "not as optimistic" as he was at this stage last year…
Ferrari were the talk of the town after the opening pre-season test in 2019, before Mercedes hit back in Test 2 with a heavily updated car and then went on to win the first eight races. This time around, Ferrari have been very low-key, rarely troubling the top of the times and losing vital running time on Day 3 when Sebastian Vettel stopped on track with an engine issue.
READ MORE: Ferrari have changed testing approach to avoid Melbourne disappointment repeat
Binotto admitted part of the reason for their showing – Vettel was around 2.6s slower than pace-setter Bottas as Test 1 came to a close on Friday – was that they have changed the way they go testing.
"At first we changed the approach to the testing and the programme so we focused the first session of these three days to try to map the car with various aero configurations without really trying to optimise the setup and look for overall performance," he said.
However, he conceded that they were behind their rivals at this stage of pre-season, with just one test of three days still to go next week before the teams head to Australia for round one.
READ MORE: Vettel compares operating Mercedes DAS system to 'running in flip flops'
"I am not as optimistic as last year," he said. "Some of the others are faster than us at the moment, I believe. How much faster is really difficult to judge and I will go through all the data in the next few days but I don't think we are as fast as them at the moment.
"Do we have any concerns? Certainly, yes, when you are not as fast as you would like to be. But I think it is too early to define it and understand it. These three days have been really important for us, because at least we have collected all the data and have a clear picture and better understanding.
"What will be even more important is to understand that we are developing the car in the right direction but it is a very long season with 22 races potentially so I think there will be time to recover eventually. Let's wait for next week and Australia until we assess properly the true performance of everybody."
Most teams will likely turn their attention to performance runs next week. Are Ferrari keeping their powder dry until then? Or are they genuinely behind? Not long until we find out…
READ MORE: Vettel compares operating Mercedes DAS system to 'running in flip flops'