P6 on grid at Monaco 'better than anything we would have expected' says Gasly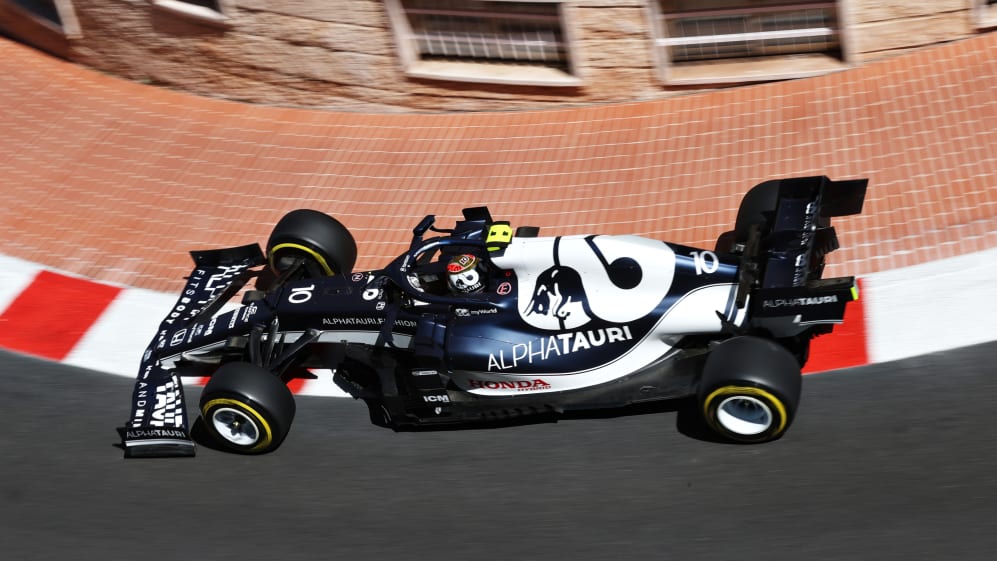 Pierre Gasly starts on the third row in Monaco on Sunday and the AlphaTauri driver was gleeful with his sixth-place qualifying performance, saying that the team didn't expect to be up there when they arrived in the Principality this weekend.
Although Gasly finished a stellar fourth in FP1 on Thursday, he was seventh and ninth, respectively, in the following practice sessions. Yet he ended up sixth on the grid on Saturday with what he called a "really good" lap.
READ MORE: 'That's life' says Verstappen as he watches Monaco pole position bid slip away with red flag
"Yes, it was a very, very good lap. When I closed it I knew this was really good. I was pleased because, you know, in Monaco, you build up through the weekend and you need to perform when it matters, and that's what we did right in Q3.
"So, I managed to put my lap together, delivered a strong performance, and to qualify P6 is better than anything we would have expected before the weekend. Pleased with that, and big thanks to the team because they did a fantastic job since the start of the weekend and I hope we can finish tomorrow," he added.
Not only did Gasly surpass his team's expectations today, he also earned his best start at Monaco – eclipsing P8 for Red Bull in 2019 – and ensured himself a top-six qualification for the third time in five races this season.
Yet the Frenchman has lost places in every race of 2021 bar the Spanish Grand Prix (where he started 12th and finished 10th) and admitted, as a result, he has a tough job to do on Sunday.
READ MORE: Hamilton says car 'felt terrible' as he admits he's hoping for rain to make progress from P7
"We know qualifying is 90% of the job here, but we still have the start, we still have the strategy; it's a long race, very easy to make a mistake," he said.
"So a good sleep tonight, high focus tomorrow and hopefully we can even get a position or two. Hopefully. We'll try to go for that, and I think the team deserves some good points this weekend so I think I'll try to give them [that] – and do my very best tomorrow," concluded Gasly.