Feature
PALMER: Alonso's remarkable COTA recovery was the drive of the season – but was the penalty fair?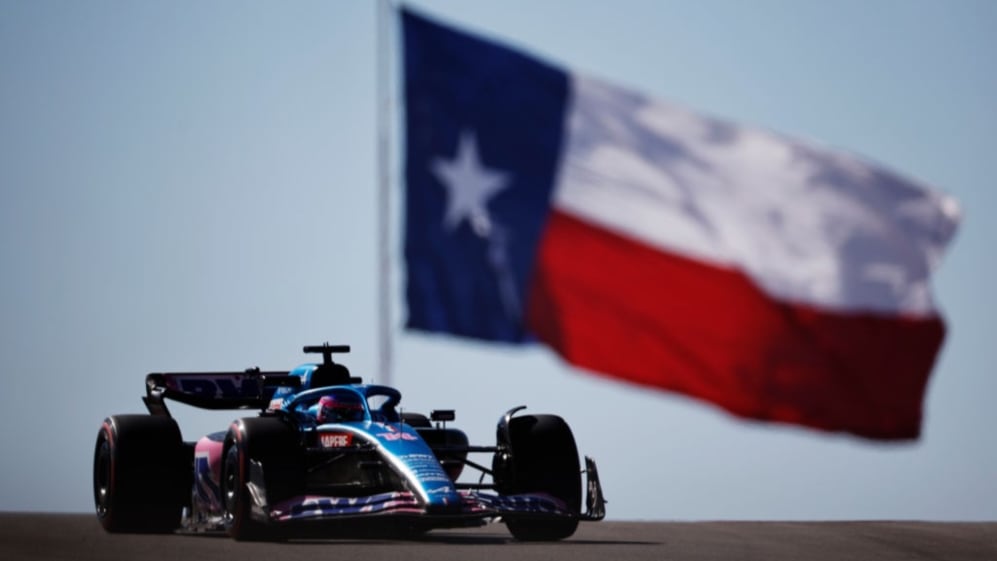 Fernando Alonso had a busy Grand Prix in Austin, surviving a dramatic crash to put in a stunning recovery drive, only to have his points taken away from him in the stewards room. With so much going on in the Spaniard's race, let's dissect it bit by bit.
The crash
Alonso was already having a decent race day coming through the field from 14th on the grid, having taken a power unit penalty. It got better though as Valtteri Bottas spun off and triggered a Safety Car, allowing the Alpine man a chance of a cheap pitstop. He emerged behind the pacy Aston Martin duo of Sebastian Vettel and Lance Stroll.
READ MORE: Stroll handed three-place grid drop after high-speed clash with Alonso at COTA
The crash with Stroll on the restart looked dramatic, and I'm sure it was a scary one for both, Stroll spinning at high speed down the track with a rear puncture and no wing, but particularly for Alonso who was pitched into a wheelie heading for the barriers.
Fortunately for him the car crashed down to earth before he reached the armco, or the result would have been far more nasty.
Alonso said on the radio "very late move" as he summarised the crash, which is a decent reflection on the incident.
As Alonso moved out for a pass on Stroll, the Canadian jinked to the left and they made contact. At high speed these small moves can have dramatic consequences, as was the case on Sunday. Fundamentally Stroll left his defensive move too late and to me it looked reactionary to Alonso's move rather than to try and take the inside line. This isn't what you want to see in wheel-to-wheel racing.
Alonso also left his move late, as he is entitled to do, and was the natural thing to do to maximise the slipstream effect on a lap where DRS wasn't enabled. He also wasn't massively decisive as he pulled out, hovering slightly to the left of Stroll rather than moving distinctively to the inside, but it was nonetheless Stroll's move to cover which caused the contact and sent Alonso's front end airborne.
READ MORE: Alonso explains 'scary' US GP crash with Stroll before being handed penalty that dropped him out of points
The stewards handed him a three place penalty after the race which Stroll will take this weekend in Mexico, and I think they called it right. Overall it feels like we are seeing more and more reactionary moves, both on the straights and in the braking zones, which the drivers will likely discuss in their next meeting in Mexico.
These moves on the straight are a problem because as fast as racing drivers' reaction times are, they sometimes just can't react to sudden changes at 300kph. In the braking zone they have their own complications as drivers behind are committed and it's very difficult to avoid a collision if the space is taken away.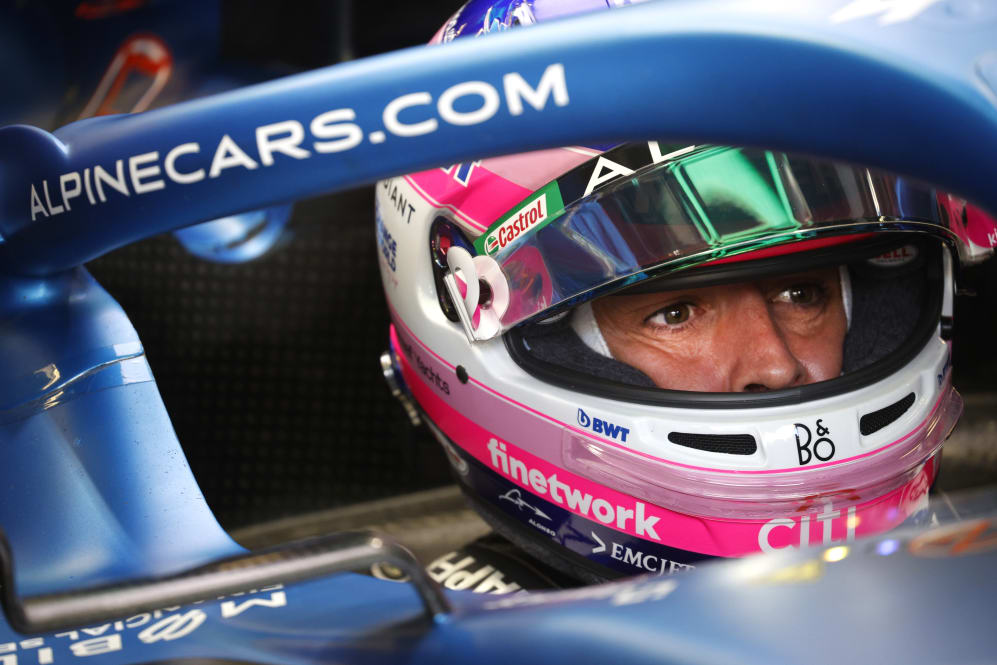 The recovery
When Alonso bounced back off the wall in phase two of his crash it seemed inevitable he'd park his Alpine up and retire alongside Stroll, with heavy damage. But that's not the Alonso way.
As long as his car is still drivable he will race on and so he initially brought it to the pits for a nose and tyre change, and then was amazingly released back into the Grand Prix. Fernando is a driver of the steeliest determination. I remember his recovery in Baku a few years ago when he brought a hobbled McLaren back to the pits at the end of lap one, only to go back out and eventually come home in the points. This race I think was an even more spectacular recovery.
TREMAYNE: Alonso's Austin fightback proved F1 drivers are not the same as us mere mortals
Amazingly he still had speed in his car, despite what must have been some significant damage. He was faster than team mate Esteban Ocon, managed a long hard tyre stint to go to the flag and held on for an unfathomable seventh place, and some crucial points for Alpine.
This was a blend of sheer determination, mixed with supreme skill and it produced potentially the drive of the season in my opinion.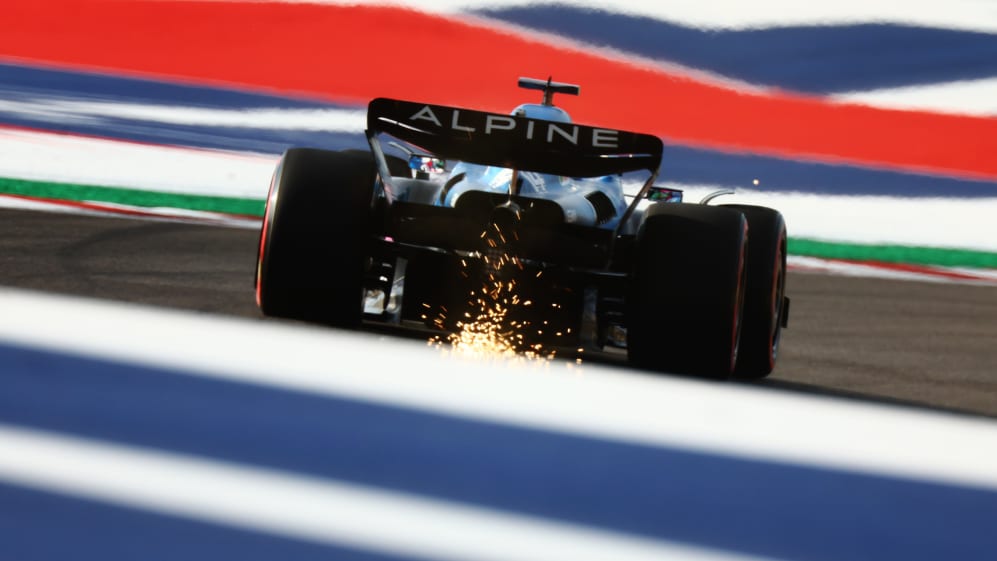 The penalty
It was therefore a shame to hear about Haas' late protest after the flag, both of Alonso's and Sergio Perez's cars.
Haas are understandably frustrated at losing three races to black and orange flags with Kevin Magnussen earlier in the season and with their man in the points, decided that those flags should have been waved to others ahead as well.
READ MORE: Alonso dropped out of points following Haas protest at United States Grand Prix
For Perez it was case dismissed as Red Bull had been given the all clear by the FIA during the race, but Alonso was deemed to be dangerous for driving without a functioning mirror. This verdict is not without merit – not having the use of mirrors will make for particularly tough wheel-to-wheel action, which could potentially be dangerous.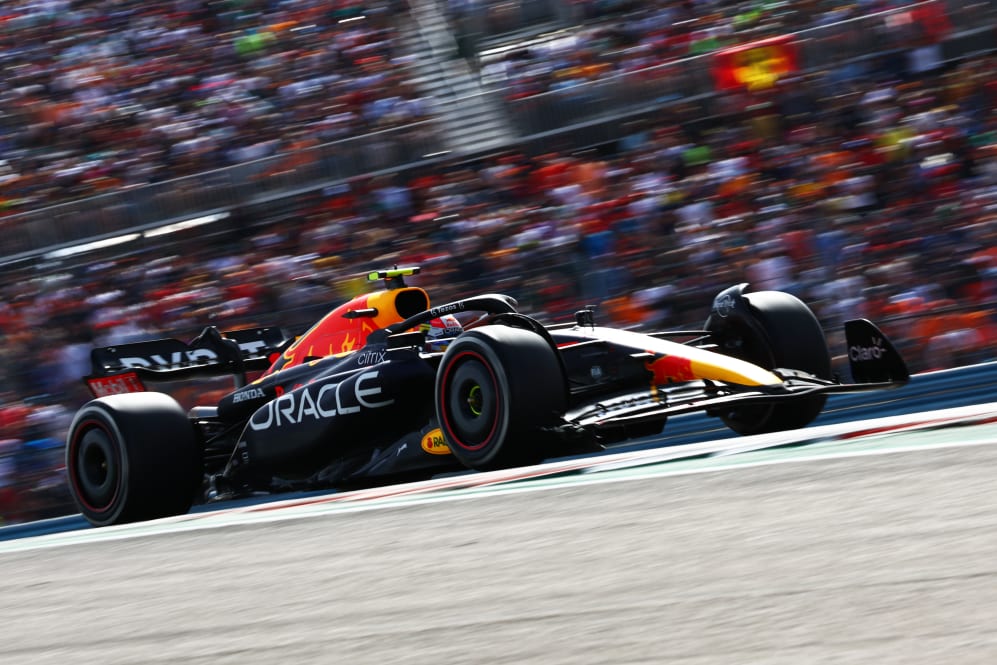 I think the fact that he was allowed to race on and get to the end without any incident is what makes this case a tough one for Alpine to swallow. It's a bit like Red Bull arguing that Perez's front wing was safe, only for it to fly off, thus proving that it was indeed hazardous in the same way Magnussen's was earlier in the season. By then it's clearly ok to race on because the wobbly part has broken, but should Red Bull have been subsequently penalised because of this?
READ MORE: Haas and Alpine summoned for Thursday hearing on Alonso's COTA penalty
There is disagreement even between the stewards and race director on this one.
Alpine have protested not the decision of the stewards but the timing of the Haas protest. We await to hear if the decision will be reversed, but it seems unlikely.
Still, none of that takes away from the remarkable drive Alonso put in on the day.