Feature
PALMER: Did Ferrari's French GP strategy prevent Carlos Sainz from recovering to a podium finish?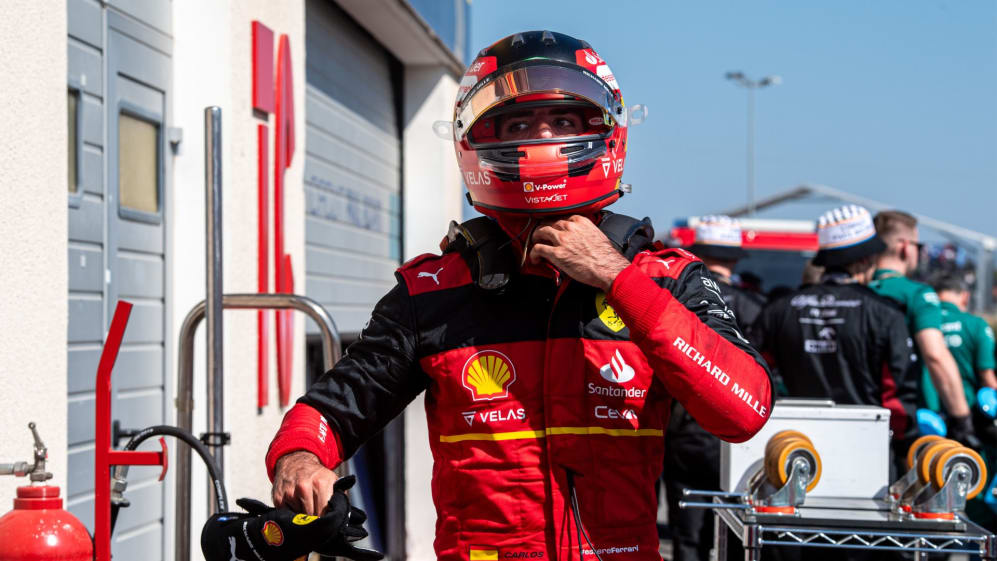 The Ferrari strategy situation has already been raised by me this year, after they failed to convert a one-two on the grid in Monaco and also cost Charles Leclerc a seemingly straightforward Silverstone win just three races later.
In France, the strategy was called into question again. This latest strategy curiosity isn't as headlining as those other two, but it was equally as baffling to me, and I believe it cost Carlos Sainz the chance of a podium finish.
In the second stint of the race, most drivers were on hard tyres, having started on mediums, and had the opportune moment to pit thanks to the Safety Car. This meant the hideous 27-second pit stop loss at Paul Ricard was reduced significantly.
TREMAYNE: Why Ferrari face a fork in the road after their French Grand Prix frustrations
Those that started on the hard tyre were hampered by the timing of the Safety Car. They also chose to box to take advantage of the pit stop time relief, but had to swap onto a medium tyre to satisfy the regulation stating that every driver must use a minimum of two compounds in a race. This left them with a lengthy 35-lap stint on the mediums, which looked a tough prospect to make it to the end.
Three drivers started on hards and had this dilemma – Sainz, Valtteri Bottas and Pierre Gasly. Alfa Romeo in fact didn't fancy their chances of getting Bottas to the end on the mediums, so pitted for hards again and locked themselves into a guaranteed two-stop, leaving just Sainz and Gasly on the mediums with either another stop to make, or a stretch to the end on those mediums
Sainz had a tremendous weekend behind the wheel and was flying once again in the second stint, immediately dispatching several drivers to end up on the tail of Sergio Perez for third place. Here the team radio dialogue began, as Carlos was struggling to pass the Red Bull man.
From the cockpit, the Spaniard was asking his Ferrari team to think of another way to beat Perez, and this basically involved taking a second pit stop and attacking with fresh tyres, in the manner that Max Verstappen used to beat Lewis Hamilton to the win here the year before.
READ MORE: Hamilton looks back at 'incredible journey' to 300 races after Mercedes enjoy 'huge day' with French GP result
The problem with that option was that the pit stop loss was immense – comfortably the biggest of the season – because a 60kph pit lane speed limit had been extended on Friday. On top of this, Sainz had a five-second penalty to take for an unsafe release. Any pit stop would have dropped him out of contention in reality, but at least an early one at this point would have given him a better hope of fighting back on new tyres.
Instead, Ferrari appeared unsure on what to do, before finally asking Sainz to pit as he was wheel-to-wheel with Perez in a long-awaited move – much to the driver's frustration. Ferrari reversed the call once they saw what was happening and Sainz gained the place.
At this stage of the race, there were 11 laps to go and Sainz clearly had more pace than Sergio Perez, who was struggling with front tyre wear. The decision to box Carlos on the next lap didn't make sense to me, given he had just gained the crucial track position.
It's always difficult for a driver to override the orders from the team, because you know they have all the information available to them and for the strategists, this should be their bread and butter. They turn up with one job to do for the entire weekend, so they should know best. We are all human though, and occasional mistakes are inevitable.
READ MORE: W Series to race alongside Formula 1 at the Singapore Grand Prix
But Sainz has already overridden calls correctly and got himself into victory-contending positions in Monaco and Silverstone (where he finally brought the win home). As far as I'm concerned, he should have done it again in France.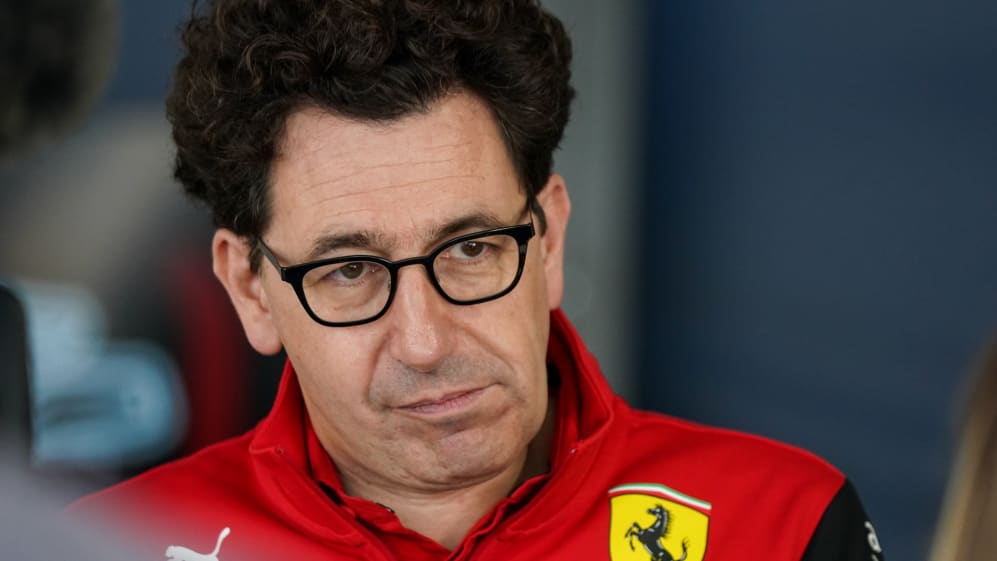 Mattia Binotto told the media that they were worried that the medium tyre wouldn't make the end so cautiously took the safe option and pitted Carlos – Carlos also toeing the party line in the post-race interviews.
TECH TUESDAY: Analysing Red Bull and Ferrari's clever floor inlet arrangements for Paul Ricard
Of course, Binotto may have been right: the medium tyre may not have made it to the end, but I still can't see the justification for the pit stop at the moment it happened. Either Ferrari had to realise this much earlier and pit their driver before he lost time fighting with Perez, or more obviously they had to leave him out until there were at least some signs that Carlos was starting to drop with degradation.
Given the manner with which he actually passed Perez in the end, it was clear the Ferrari had far more grip and could have justifiably opened up a gap, as he was beginning to do. Worst case in this instance is that a few laps later Perez starts to re-catch Sainz and then you realise all is lost, pit back and claim the fifth-place finish anyway, rather than throwing in the towel early.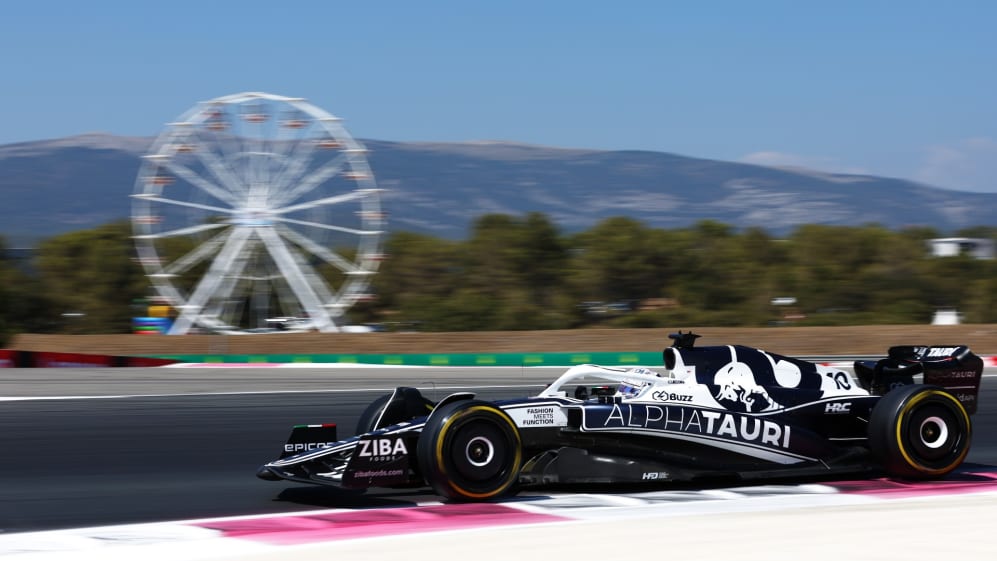 The fact is that Gasly, who had committed to a long medium stint, managed to make it to the end and was actually gaining chunks on nearly all of the hard-tyred runners ahead of him in the last handful of laps.
He also had a combative drive, fighting multiple times for position and charging in dirty air. It seemed the mediums could hang on better than expected, but Ferrari opted away from finding out for themselves.
READ MORE: 'I just struggled so much' says Gasly after leaving home race without points
It leaves an uncomfortable feeling for a team that have a car with the pace to win, but keep having their strategy called into question. I'm sure both drivers will be really wanting to analyse the decision making process as we head towards the summer break.