Opinion
TREMAYNE: Why Ferrari face a fork in the road after their French Grand Prix frustrations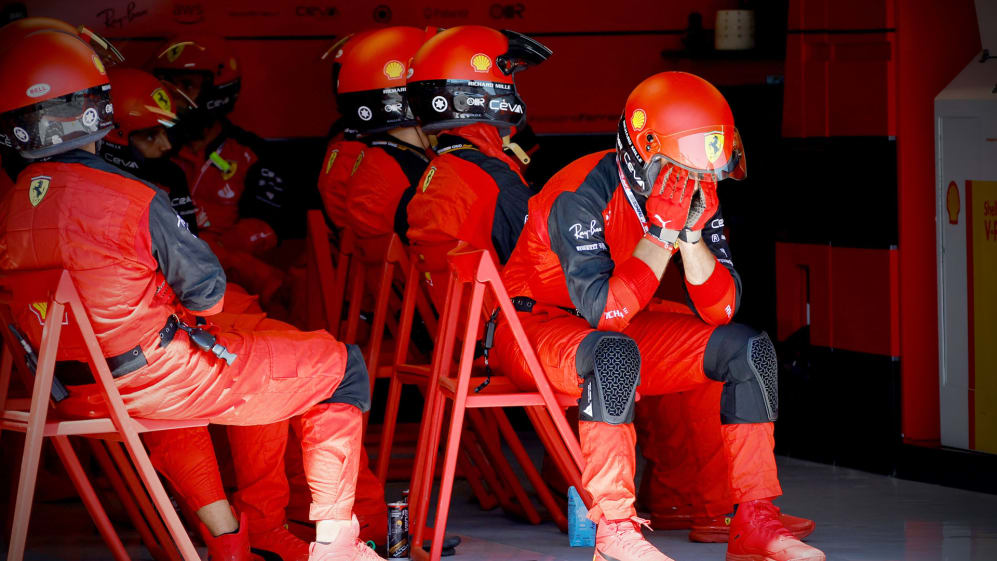 The French Grand Prix. Max Verstappen first, Lewis Hamilton second. That was the result in 2021, and again on Sunday. But just how much has changed in that period?
Max is the world champion, and has won seven of the 12 races held so far. Lewis hasn't won any of them. But one senses after Sunday's event in which Charles Leclerc, the winner of three of 2022's races, crashed out while leading, that things are ever so slightly beginning to change as a great season heads into its second half.
READ MORE: Binotto says Ferrari must 'turn the page' and secure a 1-2 in Hungary after French GP loss
Ferrari still have a very fast car. Charles and Carlos Sainz proved that in practice and qualifying, and either driver could have taken pole position even without the tow that the Spaniard, damned this weekend by engine penalties to start from the back of the grid, was asked to provide in Q3.
I liked the fact that where Ferrari went for downforce and traction in the slow stuff, Red Bull went for straight-line speed with a lower downforce set-up. I knew the 'old' Paul Ricard reasonably well, having spent a morning driving a Vauxhall Lotus there back in 1990 on a very curious day when Joe Saward and I were 'privileged' to interview the rather odd man who had taken over Mike Earle's Onyx team, Swiss car maker Peter Monteverdi. And I know which of those set-ups I would have wanted with all of its very long straights…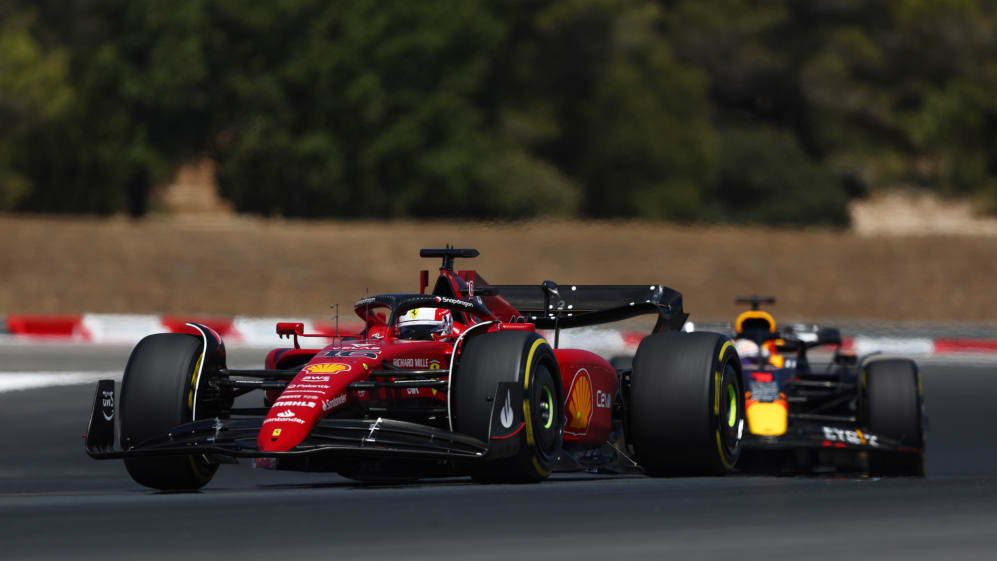 Charles needed to keep his advantage from pole, which he duly did, and it was Red Bull who blinked first by bringing Max in on the 16th lap to switch from Pirelli's medium tyres to the hards. He had fallen 1.8s behind and, as he kept going, Charles seemed to have the upper hand.
But the undercut is very powerful at Ricard, and if you read what Max and Christian Horner had to say afterwards, they were very confident that he would have taken track position and been leading once the Ferrari stopped. They seemed to have resolved their tyre deg issues from the Red Bull Ring.
READ MORE: Sainz defends Ferrari strategy after late pit stop sees him finish fifth in French GP recovery drive
That the red car stopped in an unexpected way, nose-first into the tyres in the wonderful Le Beausset 180-degree right-hander, after Charles had lost the back end and spun, sadly denied us what could have been a very finely-balanced contest.
And quite possibly ruined Charles's title aspirations.
I know there are 10 races – and thus up to 260 points still left sur la table – but… had Charles clung on to win, he might have been headed to Hungary this weekend 31 points adrift of Max. Instead, after what was a genuine disaster, the gap is doubled. He is 63 points down.
It was either that great racing entrepreneur Roger Penske, or perhaps team manager par excellence John Wyer, who first coined the expression: 'In order to finish first, first you must finish.' And earlier in the year, it was Max and Red Bull who were uncomfortably reminded of that truism in Bahrain and Australia. But they got on top of their reliability issues, and haven't looked back.
READ MORE: 'I'm losing too many points' says Leclerc as he takes blame for 'unacceptable' mistake that cost him lead in France
Ferrari, however, have been unable to maximise the benefits of a very fast car, with engine issues stopping Charles in Spain and Azerbaijan, and Carlos in Austria. And strategic missteps in Monaco and Silverstone cost the Monegasque more points. His spin in Imola, and now this crash in Ricard, have added possibly another 32 lost points on the drivers' side.
When you are fighting for a World Championship – especially against a team as strong as Red Bull and a driver of Max's calibre… well, you know how that one goes.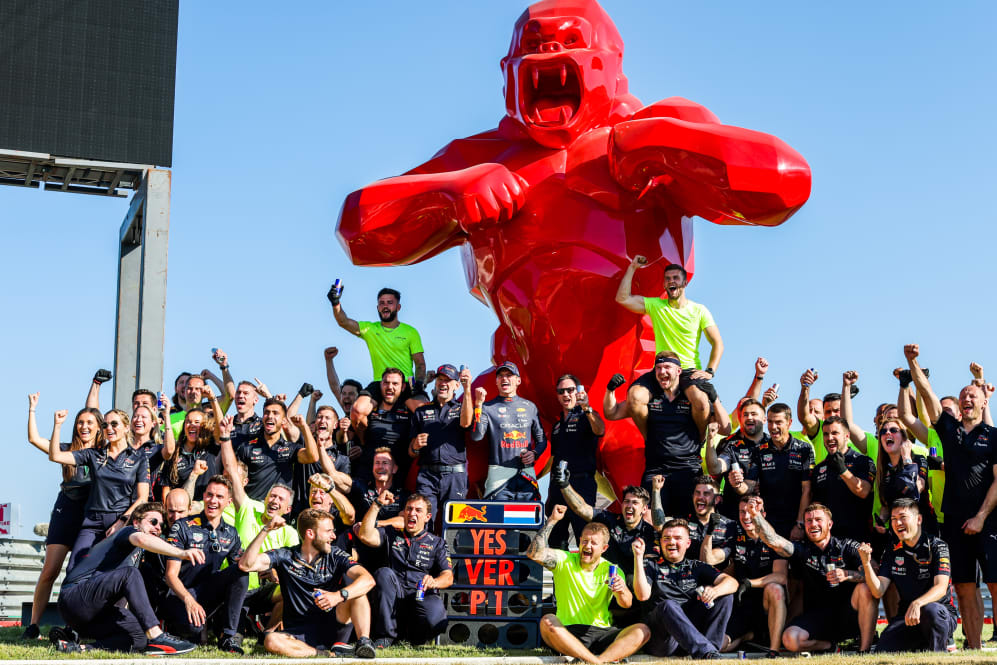 Is Perez still a force in this title fight – and are Mercedes becoming one?
Meanwhile, so close after Austria, it seems that somehow the bubble that Sergio Perez was inflating after Monaco is beginning to deflate slightly, and Sunday's underwhelming performance by the Mexican suggests that the Adrian Newey/Rob Marshall RB18 isn't as easy to set up as Max sometimes makes it look. They were probably lucky in some respects that Charles's wingman Carlos was starting from the back row, and not alongside him on the front.
Which brings us to Mercedes. Their lack of speed on Friday was a massive blow, after the pace they showed at Silverstone and on the Friday in Austria before the two crashes compromised them. But here's the thing about them: their reliability has been awesome pretty much for the whole of the first turbo-hybrid era, and so far throughout this second one.
READ MORE: 63-point championship lead 'probably bigger than it should've been' admits Verstappen after French GP win
The W13 may not be the fastest thing out there, but it just keeps going. And points, as they say, make prizes. Perhaps, in Mercedes' case, not the biggest ones – yet – but some well worth having. Second and third on Sunday were definitely that. If the W13 was a boxer, right now it wouldn't be the one who wins, but the grizzled warrior who doesn't get knocked down and always goes the distance.
It's telling, given their respective pace, that Ferrari are only 44 points ahead of the Silver Arrows in the constructors' stakes. Both are still miles behind Red Bull, but I wouldn't be feeling overly relaxed if I was Mattia Binotto right now, especially as Mercedes' race pace was once again at times highly impressive, just as it had been at Silverstone.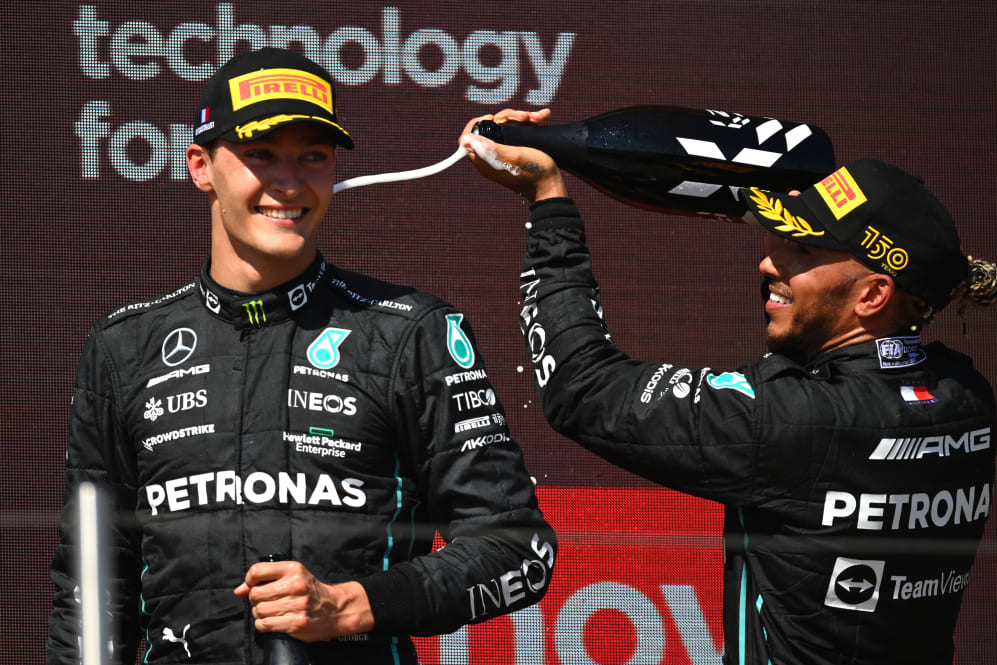 Once Mercedes get on top of their inability to switch the tyres on quickly enough in qualifying, and perhaps find a little more straight-line speed, they could start to get really troublesome for both Red Bull and Ferrari. And while Red Bull have a sufficiently comfortable cushion, an interloping competitor in the title fight is the last thing Binotto needs.
And questions were once again raised about Ferrari's strategic process. There appeared to be confusion over whether to pit Carlos late in the race. First he wanted to come in, and was told to stay out. Then, in the very moments when he was pulling off a great overtake on Checo in the final corners, virtually within sight of the pits and well past the entry, he was told 'box, box, box!' just as he was approaching the start/finish line, having pulled off the pass he didn't think was going to be possible.
READ MORE: 'This is huge for us' – Hamilton 'couldn't really be happier' with P2 finish in 300th Grand Prix at Paul Ricard
Giving Ferrari the benefit of the doubt, it's possible that radio message was not relayed publicly in real time, but such things create the same sort of impression that the decision to pit Carlos rather than Charles did at Silverstone. Of a team pulling defeat from the jaws of victory.
Mattia put his usual brave face on things and explained that the data said Carlos in any case couldn't have made it to the end in a challenging position on the well-worn medium tyres he'd taken on Lap 18, after being one of only three drivers to start on the hards. Doubtless that was true, though I'd speculate that Max and Lewis might well have gambled on staying out had it been them.
Mattia also spoke of a possible Ferrari one-two at the Hungaroring. The harsh truth right now is that such a result is not merely desirable if Ferrari are to stay in the title fight – but essential.