Opinion
PALMER: Even if he had his reasons, Verstappen's refusal to help Perez in Brazil was hard to understand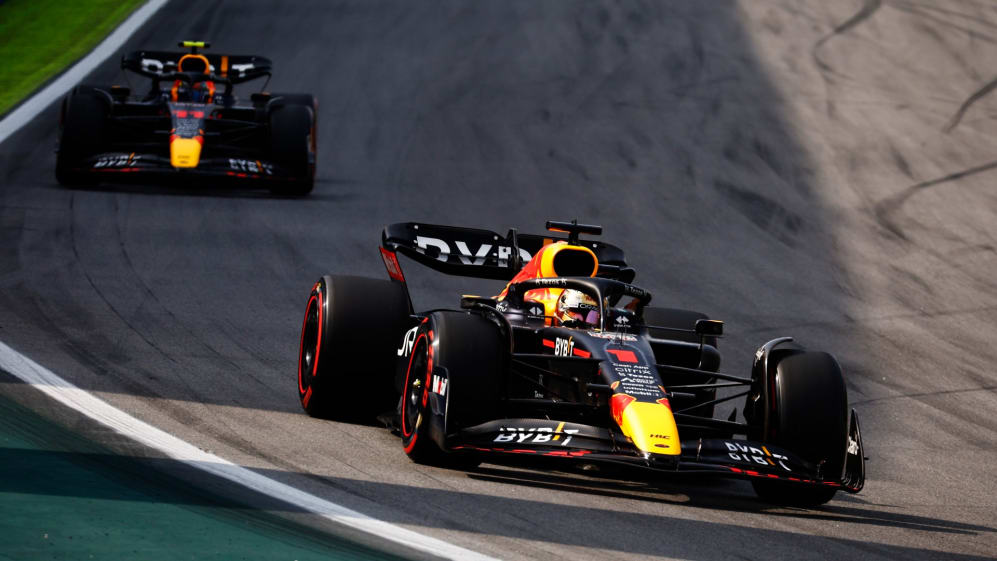 Team orders were back in the limelight in Brazil, with both Charles Leclerc and Sergio Perez requesting help from their team mates to boost their chances in the battle for second place in the championship.
There have been plenty of questions about how much the drivers really care about sealing second in the championship in a sport that's usually all about winning – but Leclerc and Perez's radio calls in the closing stages in Sao Paulo proved emphatically that they both very much do care.
For both drivers it would be a career best result so it's not overly surprising. Of course both had aspirations for the main prize earlier on in the season, but now that has passed them by – and by some margin – they are both pushing to become this season's runner up.
TREMAYNE: Russell's reaction to his brilliant Brazil win sums up why so many fans love F1
Whilst neither got the team orders they were asking for, the mood in the Red Bull and Ferrari camps was quite different after the race.
Ferrari were in the trickier position. Carlos Sainz has been driving well recently and was on form again in Brazil, finishing second in the sprint before running in a podium position on Sunday, despite starting further down the grid after an engine penalty.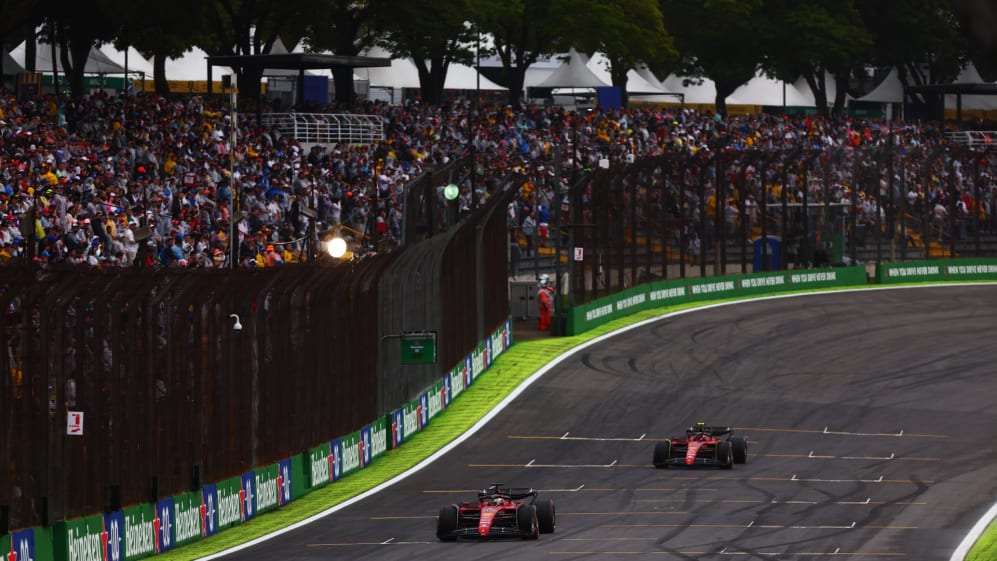 He was also running a little way up the road from Leclerc in fourth, when the Monegasque driver starting calling for team orders to take place. You could hear the desperation intensify for Leclerc as he realised he wasn't going to get his way, but in the end I agree with the decision Ferrari took in not asking Sainz to cede position.
Ferrari deemed it too risky to swap, given Leclerc had Alonso and then Verstappen on his tail. It's true – an orchestrated swap could have put the team's podium in jeopardy, especially with two smart and aggressive racers behind.
READ MORE: 5 Winners and 5 Losers from the Sao Paulo Grand Prix
But more importantly, it was a podium that Sainz would have been forced to give up. Podiums mean something to drivers, particularly to those that haven't had championships or even a plethora of wins yet. Sainz has only just got himself into a race winning car, hasn't banked a heap of podiums in the past and each one will still be important to the Spaniard, who deserved it after his performance across the weekend.
If it was for fourth and fifth the situation might have been different – you don't get anything for fourth other than pure points, which Leclerc was after. A taste of some fizz, a trophy and the all round celebration would have been more for Sainz to give up, especially as this isn't for the title.
For Max Verstappen on the other hand the situation was different and is harder to understand.
Unlike Ferrari, Red Bull did ask Max to give way to Checo, and they actually repeated that request over and over again as they realised it was going to be ignored. Also unlike Ferrari, Red Bull weren't in such a great position – sixth and seventh on a Sunday is peanuts for this year's drivers' and constructors' champions, yet for Perez the extra two points would have been worth a great deal.
TECH TUESDAY: Under the bodywork of Mauro Forghieri's masterpiece – the Ferrari 312T
Verstappen nonetheless ignored the orders and proceeded to take his third worst finish of the season. For a man who has won more races in 2022 than any driver in history over a single campaign, and has the championship sewn up, this seemed like an odd decision.
The Dutchman has maintained that he "has his reasons" for not complying with the team, but surely as a driver you have to choose your battles and decide when it's better to swallow your pride and think of the bigger picture.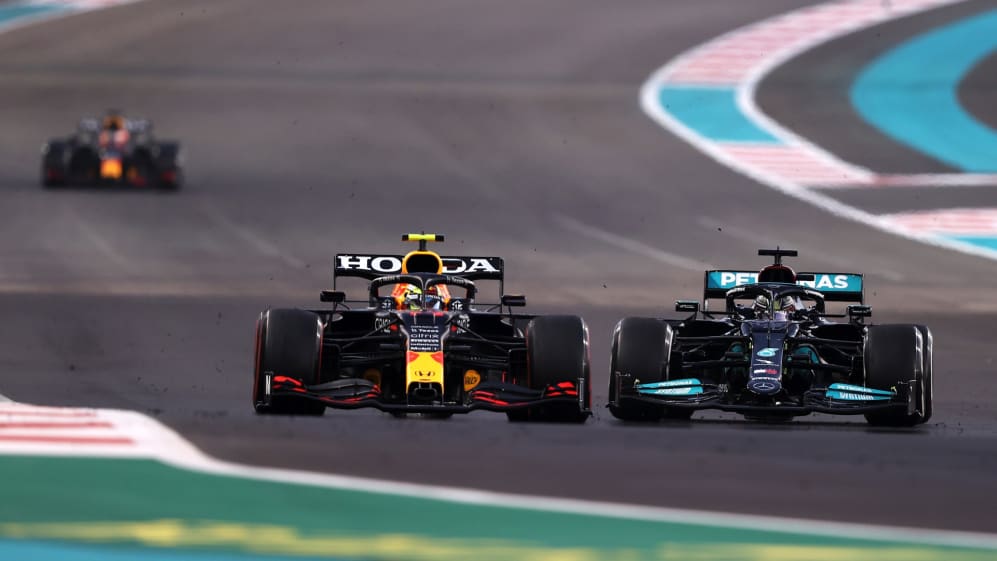 Perez has helped Verstappen out numerous times throughout their two years together and it could be argued he was a large factor in Max winning the championship last year, with his heroic defence from Lewis Hamilton in the title decider at Abu Dhabi.
Had Checo not worked as hard for his team mate – and gone out of his way to do so – Hamilton would have likely had a pit stop window at the end and been champion even with the late Safety Car.
F1 NATION: Does Mercedes' sensational Sao Paulo 1-2 mean they're back in business?
There have been a few other notable incidents of Perez playing the team game, but I cannot recall an occasion when Verstappen returned the favour. Even in Spa qualifying this year, when Max was consigned to the back of the grid, he didn't work with Checo, who was then beaten to pole by Sainz with help from Leclerc.
In fact you could perhaps argue that it's been a strength of Red Bull in the last couple of seasons that they've been so ruthlessly behind one driver, whilst both Ferrari and Mercedes have been trying to balance the dynamic between their pairings.
But with what has been a private rift now out in the public, you have to question how much Perez will be willing to help in the future. And with a new season approaching, Mercedes gaining ground and Ferrari regrouping, not having a cooperative team mate may harm Verstappen's chances.
MONDAY MORNING DEBRIEF: Why Red Bull had no answer for Mercedes and Ferrari in the Sao Paulo GP
He may well have had his reasons, but sometimes you have to turn the other cheek and think of the bigger picture.
The fact that he decided to ignore orders from above placed the team into an awkward position and I'm sure the management will be hoping he gets a chance to help Perez in Abu Dhabi – as he has said he would do – just to ease the driver tensions heading into the winter and steady what has suddenly become a slightly rocky ship.