Palmer: I should be better in every way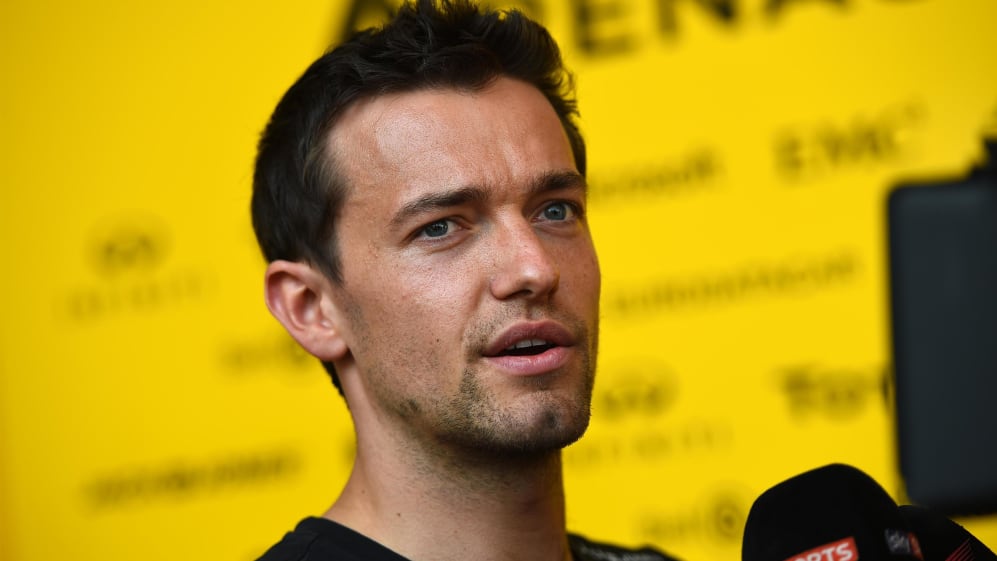 We can expect a much improved Jolyon Palmer in 2017. That was the message from the Renault racer as he looked ahead to the coming season at the launch of the team's new car in London on Tuesday.
Palmer scored just a single point during his rookie 2016 campaign, but the British driver believes that his years' worth of experience will stand him in very good stead when he returns to the grid in Australia next month.
"From the outside I look pretty similar; I'm not any wider and I don't have more downforce," he quipped, referring to this year's new-look cars. "I learnt a huge amount in 2016. This time last year I'd never contested a Grand Prix, I didn't know what to expect and everything was new on so many levels.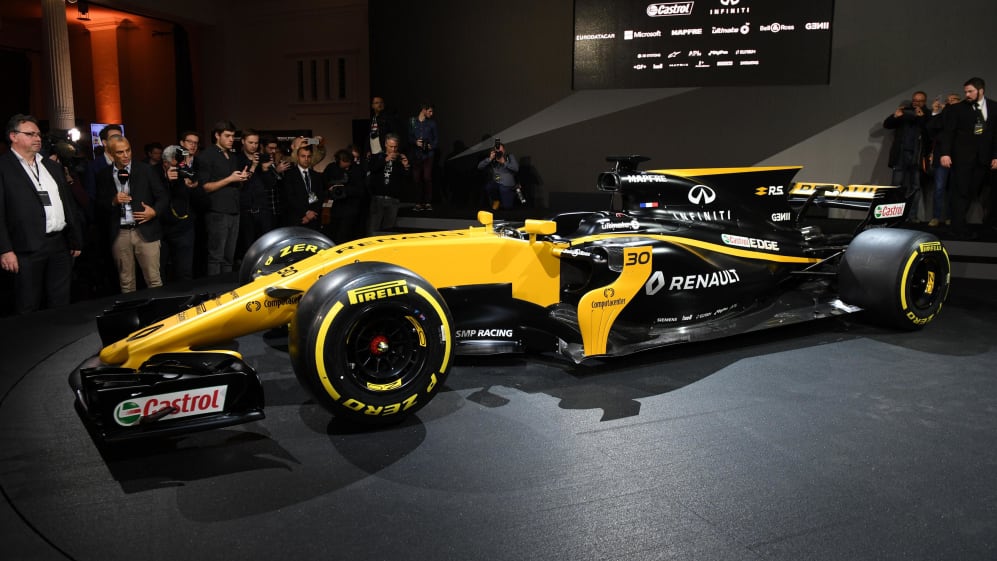 The R.S.17 looks really racy and I can't wait to taste it on track
"Twelve months on, I have 20 Grands Prix under my belt, which means a decent amount of experience, I know the team really well and Renault as a manufacturer, so I start my year far ahead of where I began in 2016. I know what to expect from the season ahead and I'm confident I can hit the ground running. I should be better in every way."
The revised regulations for 2017 mean cars will be lower, wider and faster. They will also be physically harder to drive. It's a combination that Palmer is relishing.
"It's super exciting," he said. "There are so many unknowns that I think it's exciting for all drivers across the grid, but for us with our first proper designed and conceived race car it's going to be very interesting.
"I think this generation of car will be fun to drive. They appear very different and I'm looking forward to hearing the reactions of the fans. The R.S.17 looks really racy and I can't wait to taste it on track for the first time.
"I'm really excited by the new aero and the extra downforce we'll get. The cars could look pretty distinct – certainly initially, when we see what every team has created and before everyone gets the chance to look at everyone else's cars.
"There's a lot more freedom for the designers so it'll be great to see what they've done. Downforce is such a major factor for a fast lap time so it's going to make a big difference. The wider tyres are going to be interesting too."
In terms of his personal preparations for the new season, Palmer has been concentrating on increased strength training – and has been enjoying a slightly less restrictive dietary regime thanks to the new weight limits.
"It's been bliss!" he enthused. "After years of watching my weight so closely I finally get to put a little bit on for racing so the eating aspect has been great as I can actually up the calories! Obviously, I'm still a very careful eater – it's in my DNA now – but you do need a bit more fuel if you're going to put on some muscle.
"I had to put on some muscle from where I was last year, and this means a little bit more weight and a little more focus on upper body strength, whereas last year was all about leaning down as much as I could. This means I have been working a lot on my neck and core, and general overall strengthening."
As for what he can expect to achieve in 2017, Palmer believes the early indications suggest both he and Renault can look forward to moving up the grid in the coming months.
"Everything from the simulations has been positive," he said. "It's much quicker - which is always fun - and then the new regs mean the pecking order can be mixed up as well; there's a lot to look forward to. After a tough season in 2016 I think there's a strong chance for us to make a good step forward."
Renault finished ninth in the standings last year, but are aiming for fifth this season.