Opinion
PALMER: Punchy pace and shrewd strategy calls – How Gasly went from the pit lane to a points finish in Spa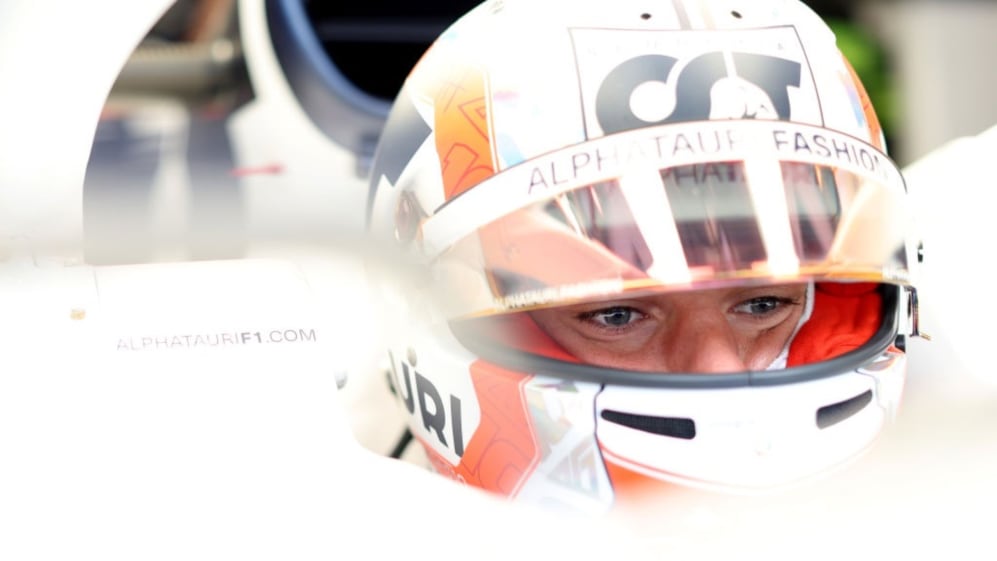 AlphaTauri desperately needed a result at the Belgian Grand Prix. Having not scored in the five previous races they'd been jumped by Haas and dropped down to eighth in the standings.
Belgium was always going to be an opportunity for some of the teams lower down in 2022, with as many as seven drivers from multiple teams taking a grid penalty for power unit replacements.
READ MORE: 6 Winners and 5 Losers from the Belgian Grand Prix – Who shone in the Spa sunshine?
AlphaTauri weren't one of them initially but after Yuki Tsunoda's disappointing qualifying, they elected to drop him to the pit lane for a PU change and leave Pierre Gasly as their main hope starting from eighth.
Then, disaster: an electrical issue forced Gasly to also start from the pit lane and it looked like another weekend of frustration for the Italian team. But the Frenchman's fightback was tremendous, as he became one of the stars of the race.
The driver and team do so much preparation throughout the weekend to firstly try and ensure the best possible grid slot for the race, but then to maximise that race through a combination of pace and strategy on Sunday.
When Gasly was sent to the pit lane to start, all that planning instantly went out of the window. The drivers he was expecting to be fighting in the race changed and his hopes of points seemed fairly well dashed. In fact until a couple of minutes before the start of the race it looked as though his issue might even cost him a chance to compete at all in the Grand Prix.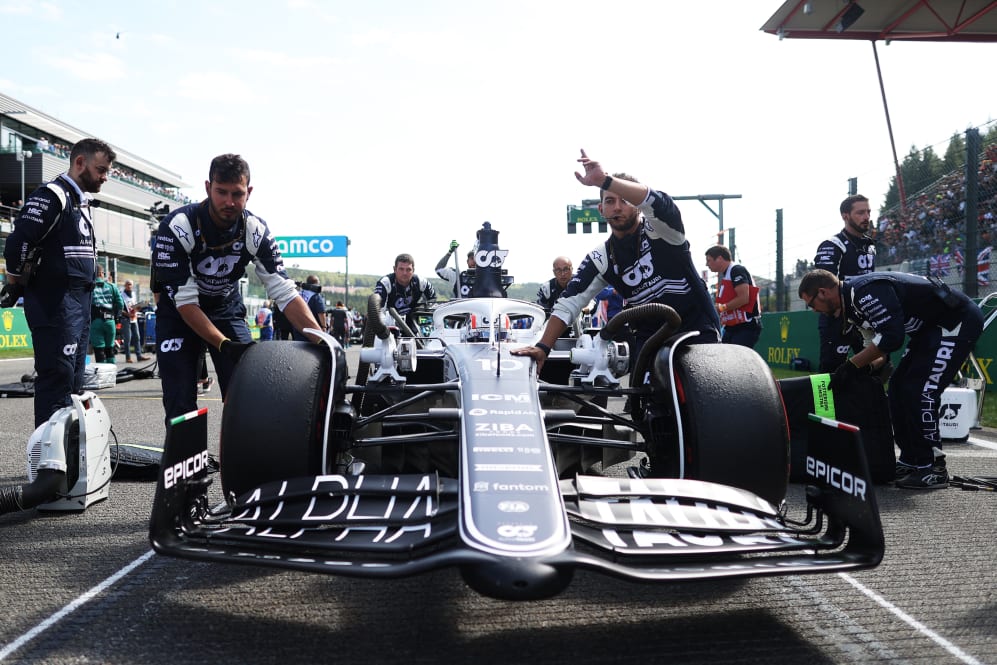 When you're strapped into the car, initially you have to keep yourself calm as you become aware of car problems, and people around you start to work frantically. Modern Formula 1 cars are incredibly complex and it's not uncommon for them to occasionally have minor issues on the grid which can get you into a fluster for nothing when they are fixed. You have to keep a clear head and focus on the start and strategy.
For Pierre though this problem did change the race outlook, so I'm sure his disappointment would have been immense as he was pushed back to the pits and lost his chance of a well earned starting spot.
READ MORE: Gasly hails 'pretty incredible' 100th Grand Prix after pit lane to points run in Belgium
In that position, or even when you just have an engine penalty and start further back, as many other midfielders had to do, the pressure immediately is slightly alleviated. Nobody expects much from the race, you know it's a tactical loss already so any decent result is a bonus. The way that Gasly and the team ran the race was a perfect example of a nothing-to-lose attitude resulting in a brilliant comeback.
Stuck in the first stint behind a number of cars Gasly called on the team to pit early and get into clear air, and on Lap 10 he became the first car to dive in for a scheduled stop, along with Williams' Alex Albon, resulting in the pair of them gaining some track position at that stage.
Gasly's second stop was more decisive to his outcome though – again he requested an early stop over the team radio. By doing so he forced the issue and came in early enough that nobody dared cover him, for fear that they wouldn't make the end without severe degradation.
It was undoubtedly a bold call to make from the cockpit, but as it turned out it was brilliant and critically jumped Pierre up ahead of Albon who acted like a roadblock behind, in a Williams that was fast down the straights and difficult to overtake, but not particularly quick around the lap as a whole. It was a risky call that Alpha Tauri could make more easily because they were starting further back and had nothing to lose.
POWER RANKINGS: A perfect 10 for Verstappen in Belgium – but who else impressed the judges?
The irony was that at the end of the race Gasly was probably fighting with similar cars to who he might have been fighting with even if he had started from eighth – Sebastian Vettel and Esteban Ocon, both in faster machinery on the day.
Possibly Gasly could have finished higher from the fourth row on the grid had everything gone absolutely to plan, but it's also conceivable that with the strategy playing out differently, as it did for many around him on the grid, his finishing position might not have been too different, which highlights just how well the driver and team coped with tough, stressful circumstances before lights out.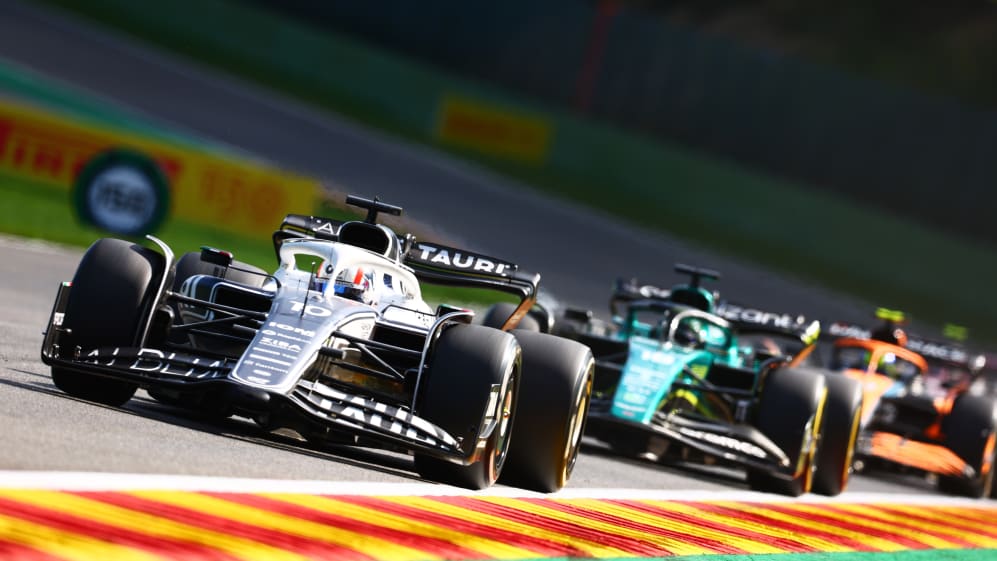 For AlphaTauri it marked a welcome return to the points, which will give the team a boost in confidence after a summer break reset.
While this season hasn't gone according to plan thus far – and they've slipped back in the development race – they need every point they can muster up right now to get back to seventh in the constructors championship.
TREMAYNE: How Alpine have weathered controversy to take the fight to McLaren
For Gasly this sort of drive could be the perfect reminder to everyone of his talents as the 2023 rumour mill continues. After a difficult run of races, he displayed not only pace but the ability to both call and execute a strategy from the cockpit – the perfect way to showcase your talents.
It's just a shame for him on a weekend where so many drivers had to come from the back with new power units, he had to do so with an old one. It likely means he'll have to do it all over again at some point in the last eight races.