Feature
PALMER: The deciding factors that saw Leclerc beat Perez in the battle for P2 in Abu Dhabi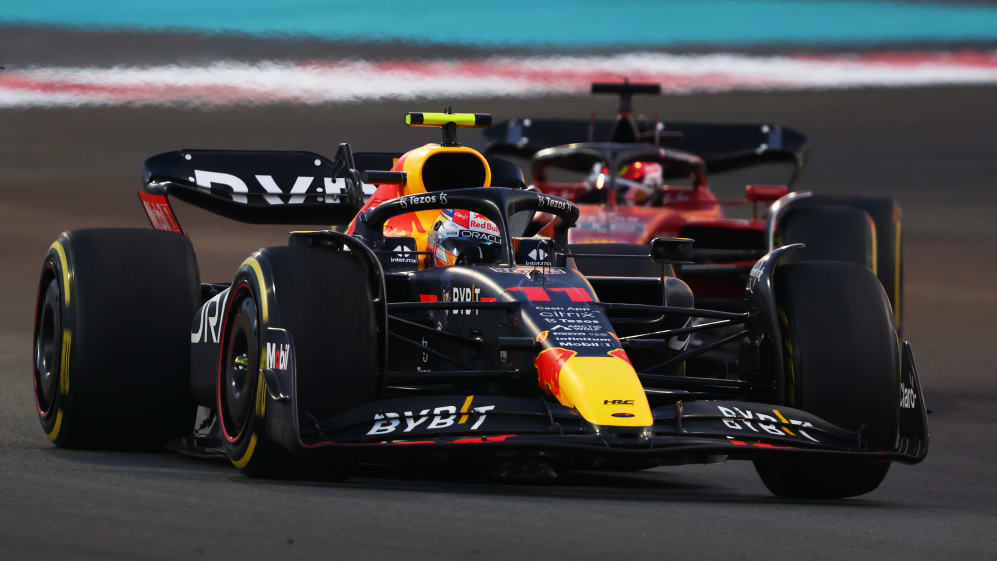 The battle for the championship was over long ago, but the fight for second raged on until the final lap in Abu Dhabi, in a really tense finale decided with Sergio Perez and Charles Leclerc on different strategies in the race's closing stages.
With Red Bull locking out the front row of the grid, the feeling was that they would disappear out in front on Sunday, given their consistently strong race pace in 2022. However, this wasn't the case. The temperature dropped on Sunday, and this helped Ferrari out and kept the battle wide open.
Perez has always been known as a driver who has been kind on his tyres. He's often achieved fantastic results with midfield machinery thanks to his ability to keep the Pirellis alive. Back in his Sauber days, this was an exceptional skill that earned him podiums, and even as the tyres have become more robust since then, he still kept that reputation with more strategic podiums for Force India/Racing Point.
READ MORE: Perez says he 'gave it all' in Abu Dhabi GP despite coming up short in fight for P2 with Leclerc
This year though, there's been a noticeable difference. Perez's outright pace was more competitive against Verstappen than previously, but he also got through his tyres a lot quicker as well.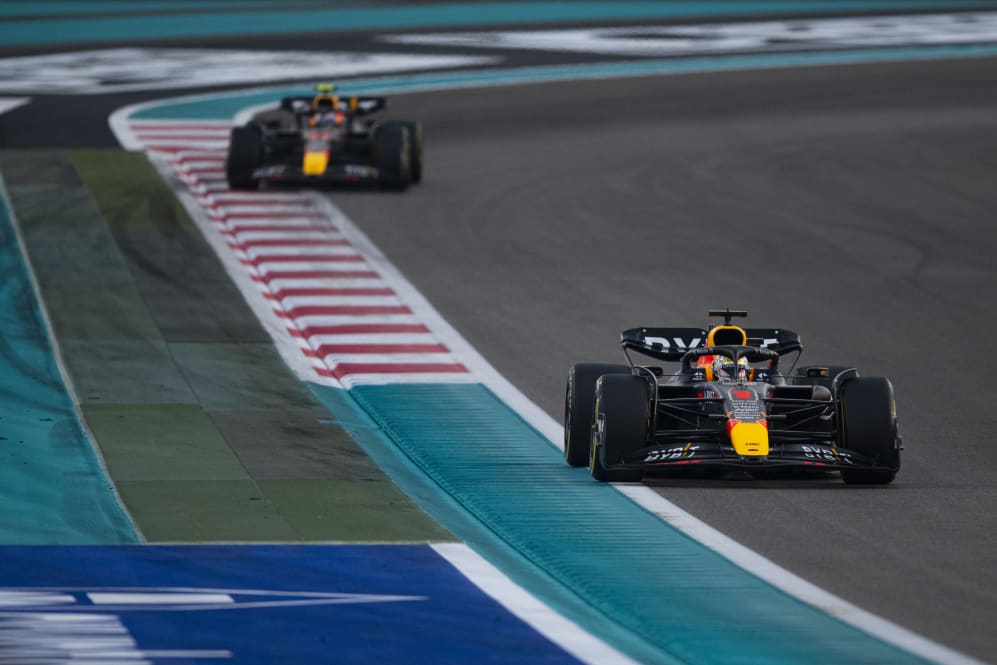 This was what happened in the opening laps in Abu Dhabi. Perez was matching his team mate's pace in the early stages of the Grand Prix, but was hurting his tyres more in doing so, which meant he suffered high degradation and required an early stop to keep Leclerc from a potential undercut in the Ferrari.
From here, the race was strategic for second place. Leclerc and Ferrari flipped the script in Abu Dhabi and not only had fantastic tyre life – better than Red Bull for the first discernible time since Austria – but they optimised their strategy to take full advantage of it.
READ MORE: 'I was at 110% from start to finish' – Leclerc hails 'perfect race' as he beats Perez to P2 in the championship
When you pit early, you can protect yourself from the undercut by bolting on new tyres, gaining a short-term pace gain. The issue with this is you then become vulnerable to an attack late on when your rival pits later and charges on fresher tyres. This was the case on Sunday when Leclerc managed to extend his first stint by six laps.
While he lost some ground to Perez after emerging from the pits, pitting those laps later gave Leclerc strategic options that his rival didn't have. He closed onto the back of the Red Bull using the fresher rubber, before Ferrari told him to box if Perez didn't. This forced Red Bull's hand to cover the undercut again a second time.
Ferrari declared after the race that this was effectively a dummy call and that they wanted Red Bull to take the bait, as they committed to a one-stop strategy. In this sense it worked perfectly, but in reality, Perez and Red Bull were fighting a losing battle already, largely due to that much tougher first stint for Checo.
Had Perez not pitted, his tyres would have been extremely fragile by the end, and it's incredibly unlikely that he would have made the chequered flag without a huge amount of drop-off.
WATCH: The top three drivers in the championship plus Vettel sign off with donuts in Abu Dhabi
Red Bull's best option was to take the pit stop when they did and then the race was on for Perez to recover and pass Leclerc for his much-desired second place.
Ultimately, he came up short by a lap or two, not helped by a botched first passing attempt on Lewis Hamilton. Checo passed Lewis into Turn 6 at the first attempt, shortly after hearing from his engineer that he could not afford to lose time with the manoeuvre. The issue was that out of Turn 7 there is a long straight again and Hamilton could fight back with DRS, in the exact same manner Perez frustrated the Mercedes driver in last year's finale.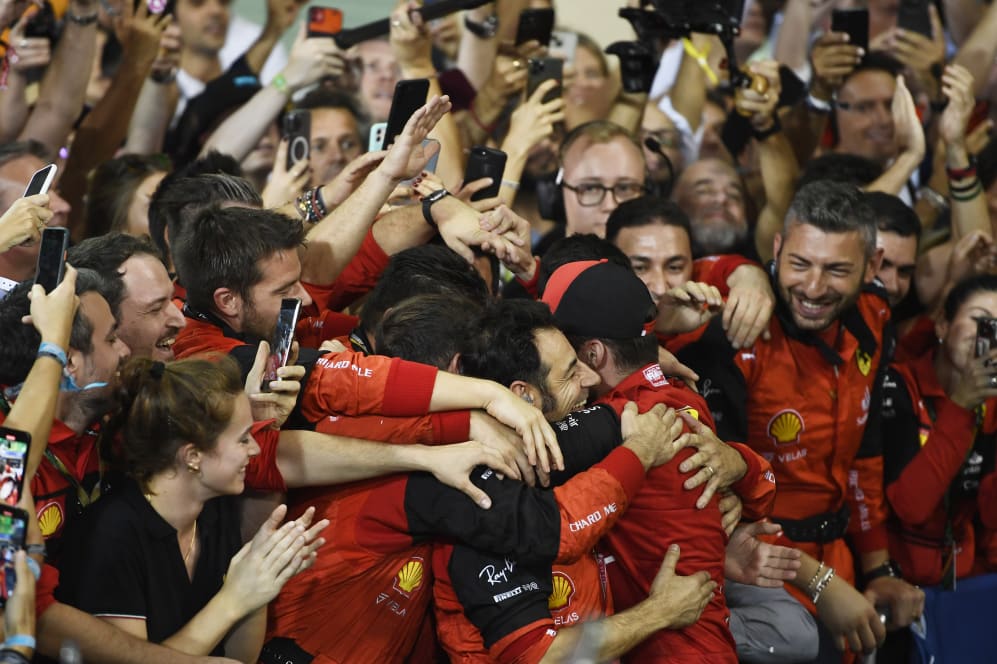 In many ways, this was payback from Hamilton, who cost the Red Bull driver a crucial second and a half in lap time, meaning he came up agonisingly short in a bid to attack for second late on.
While Perez was understandably disappointed to lose out on the final day, credit should go to Ferrari for finishing the season as best they could with race performances in both Brazil and Abu Dhabi.
READ MORE: Red Bull to celebrate most successful ever season with December showrun in Milton Keynes
They were much criticised in qualifying in Brazil for sending Leclerc out on intermediate tyres in the dry conditions which consigned him to a recovery drive. But the Ferrari pace and race strategy was already decent in Brazil, and with a perfectly executed Abu Dhabi weekend, they cemented second in the constructors' standings and Leclerc kept Perez at bay to be this season's runner-up.
Once the title fight was over, Charles stated that the aim was for Ferrari to galvanise their efforts and get on top of the array of issues that plagued their campaign. Admittedly their form remained patchy across various departments, but at least finishing on a high should help lift the Scuderia ahead of the winter break, and hopefully they can mount a more sustained challenge next year.