Feature
PALMER: The myriad factors that cost Ferrari and helped Red Bull win in Monaco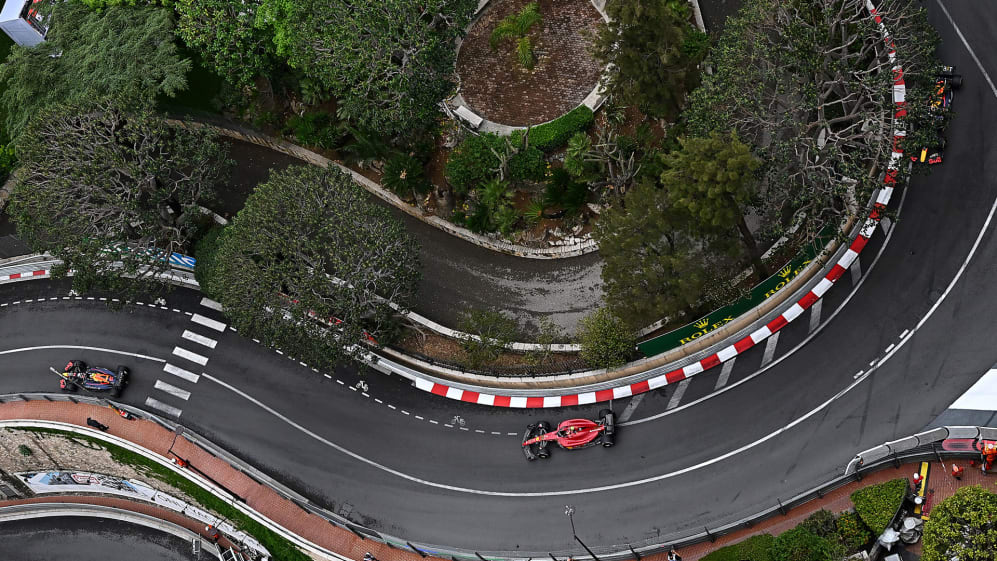 With a front-row lockout, Ferrari looked set to win the Monaco Grand Prix, and in a typical sunny race that surely would have been the case. But as rain fell whilst the drivers were on the grid, the race was thrown wide open…
The last time a team starting one-two on the grid didn't win in Monaco was back in 2008. A race of mixed conditions, that also saw Ferrari lose out and Lewis Hamilton come through for an unlikely win.
READ MORE: Leclerc, Hamilton and Vettel all feature in the best team radio from Monaco
Track position is crucial in Monaco. It's well documented how hard it is to overtake around the principality and I think Ferrari made the cardinal sin of throwing it away to Red Bull's Sergio Perez.
Red Bull had nothing to lose when they pitted Perez onto inters. They were running in third and fourth and knew they had to roll the dice to overcome the Ferrari duo ahead, and that's what they did.
Perez's stop looks the obvious call in hindsight, but it was actually a gamble at the time. He emerged behind McLaren's Lando Norris and, had McLaren not also compromised their own strategy by pitting, he'd have been required to pass the Brit. Even if he'd have succeeded it would have cost him a heap of time and undercut potential.
What brought Perez's strategy alive was Norris pitting at the end of the following lap, freeing the Red Bull man into clear air on tyres that were night-and-day faster than the wets of the Ferraris. And whilst Perez was suddenly alive, Ferrari were in a tough spot.
ANALYSIS: Why Red Bull and Sergio Perez extended their marriage until the end of 2024
Ferrari tried to pit Sainz for inters, but the Spaniard correctly asserted his position of staying out and waiting for slicks – the correct call, as it turned out.
As Ferrari tried to pit Leclerc, the race leader at the time didn't quibble this strategy, assuming that the team who have the data and all of the race information in front of them would know best.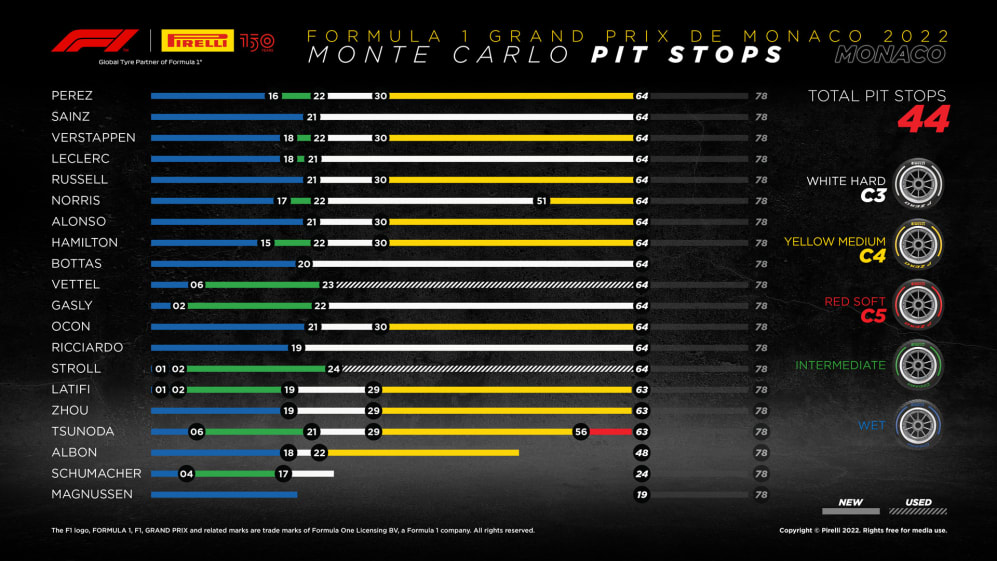 Leclerc at this point had done everything right in a faultless weekend on home soil, and by virtue of leading by five seconds or so, he'd have been blissfully unaware of what others were doing and he'd theoretically built a sufficient gap to cover anybody behind off.
Ferrari must have thought so as well, but it seems to me that they forgot about Perez.
As Leclerc was leaving the pits on his intermediates the team suddenly told him it would be tight with Perez on the exit – in fact he was around four seconds adrift of the Mexican who had sprinted by with a huge undercut of around seven seconds. Something that Ferrari weren't expecting, but should have been.
F1 NATION: Allan McNish joins the gang to explain how Perez reigned in the rain in Monaco – and much more
At this point Leclerc's race was fairly well run for the lead, and it could have actually been worse instantly, had Verstappen not followed him in for an intermediate stop.
What illustrates just how miscalculated the stop was for Ferrari, is that Leclerc managed just three laps on his intermediates before he was brought back in for a stop onto slicks. In fact, it was only two laps later that some others put on slicks for the first time.
His stop onto inters was a call that cost him the race, and might have been brought on by a mixture of pressure and panic at Ferrari in an intense, race-defining moment.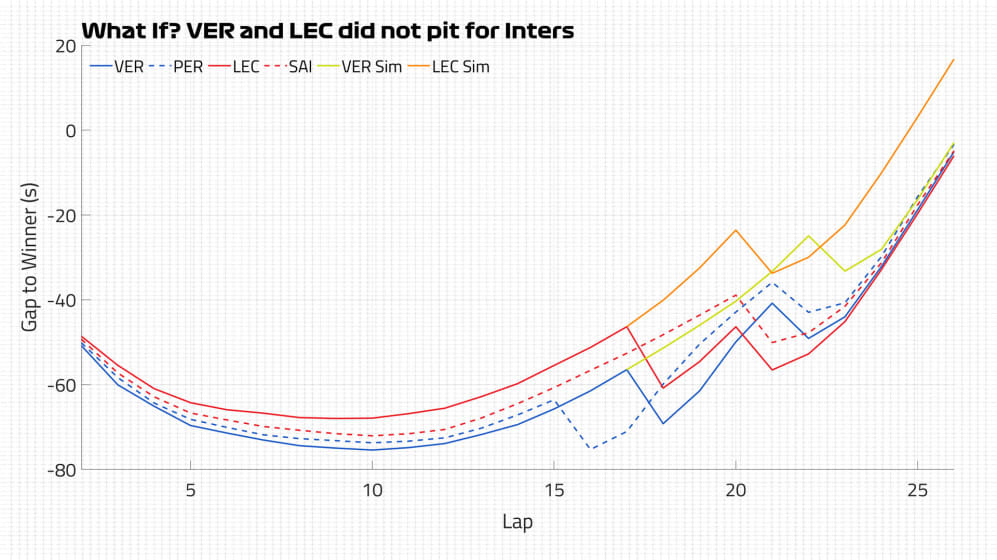 Still, I think Ferrari should have won the race, thanks to Sainz dismissing their efforts to pit him onto inters as well.
Sainz was terrific in Monaco, catching huge slides and working out the strategy from the cockpit, but when he pitted it was a split-second moment that cost him the race.
As he exited Saint Devote on his out-lap he was just out-dragged by Nicolas Latifi in the Williams and had to sit behind the backmarker for half a lap until Latifi yielded in the tunnel.
READ MORE: 'The race win was there' says Sainz after bittersweet Monaco P2
This cost Sainz around two seconds of lap time compared to his team mate, who also exited the pits on the same tyres at the same time in the same car. It's therefore feasible to say that if Sainz was half a second quicker out of the pits he would have stayed ahead of Latifi and potentially won the Monaco Grand Prix.
Fine margins cost him.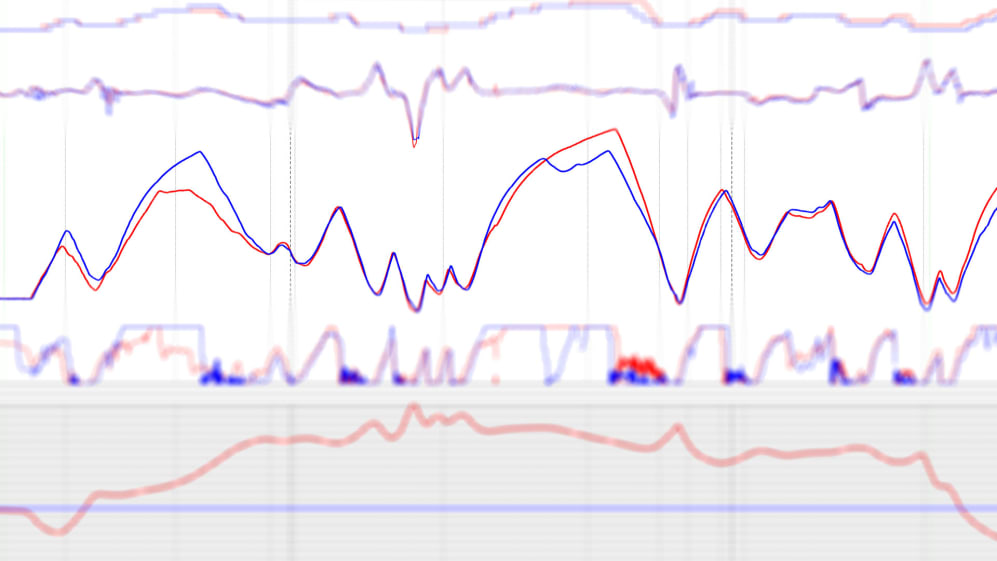 Alex Albon had held Charles Leclerc up on his intermediate stint in a prolonged manner, staying ahead for a full lap before making an error and finally releasing the Ferrari. In my opinion, he could have been investigated for that, as Albon clearly didn't want to drop off-line on his slick tyres, which was probably the right thing to do with Leclerc charging up.
I think Latifi did get out of the way at a reasonable enough point though. Lapping cars is always tricky in Monaco, particularly when the track is wet off-line and, aside from half a chance into Mirabeau, there wasn't much else Latifi would be expected to do. It was just one of those things.
READ MORE: 6 Winners and 5 Losers from the Monaco Grand Prix – who excelled on the streets of Monte Carlo?
Whilst Ferrari didn't cope well with strategy for Leclerc, including costing him precious time in a double-stack, the timing of the Sainz stop was a little unlucky for them and it compounded a miserable Sunday.
Perez did a cracking job all weekend in Monaco, routinely outpacing his illustrious team mate and then executing his strategy, one he was pushing for in perfect fashion.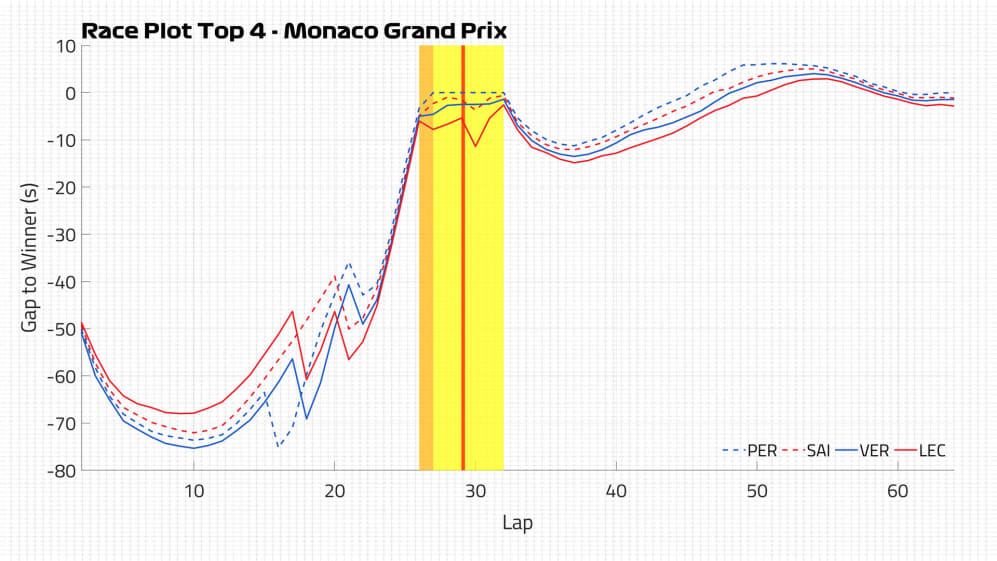 In a tight championship fight, with Ferrari and Red Bull seemingly even matched at the moment, this was a result Ferrari could ill-afford, particularly after Leclerc's DNF in Spain and Verstappen's run of form.
Monaco is a circuit that favours qualifying to the ultimate extent, is low degradation and is maximum downforce with no long straights. All of those key characteristics played massively into Ferrari's hands, yet somehow Red Bull won, and Verstappen extended his lead in the championship.
Leclerc was audibly and visibly frustrated after the race, completely understandably. He put his faith in the team and in Monaco he felt he was let down.
READ MORE: 'We made mistakes in our judgement' says Binotto after Ferrari lose out on Monaco victory
But Formula 1 is a team game, and he will know it only too well. It's no use crying over spilt milk.
The season moves on and it's about learning from your mistakes and ensuring they aren't repeated. Leclerc and Ferrari will be aiming to do just that in Baku next time out, another circuit on which the Monegasque driver took pole last year.