Feature
ANALYSIS: Why Red Bull and Sergio Perez extended their marriage until the end of 2024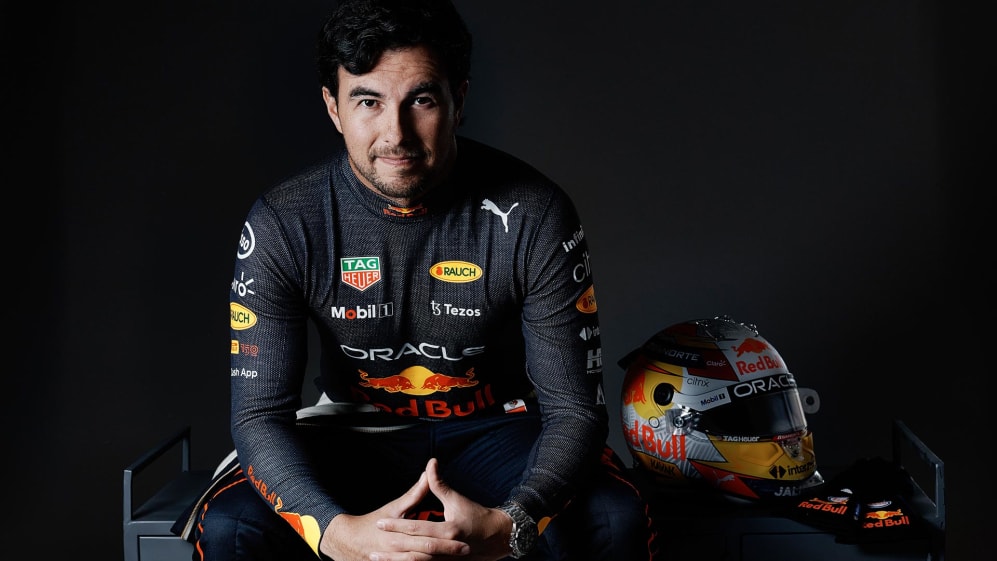 Sergio Perez has achieved what few before him have managed – a Red Bull contract that lasts longer than one year - after he signed a two-season deal to keep him at the team until at least the end of 2024. F1 Correspondent Lawrence Barretto delves into the details…
When Perez arrived for our one-to-one interview last Thursday on the top deck of Red Bull's impressive 'floatahome' in the Monaco harbour, he was in great spirits. He fist-bumped every member of the crew and then settled back into the comfy sofa and shot the breeze while the camera operators framed up the shots.
READ MORE: Red Bull give Perez new two-year deal until end of 2024
His demeanour could not have been more different to 12 months ago. Whereas then you could see the tension and pressure in his face and the way he spoke, as he tried to get to grips with a very difficult generation of Red Bull race car that his predecessors Pierre Gasly, Alex Albon and Daniil Kvyat struggled with and only his team mate Max Verstappen seemed able to tame – now he was relaxation personified.
Perez has always backed himself to succeed – and always felt that he had the talent to deliver at the very highest level. Even when he was overshadowed by Verstappen last year and ended the season mentally exhausted, he retained hope the revolutionary 2022 cars would offer him the chance to shine – and show what he can really do with championship-contending machinery.
READ MORE: 'He's in this championship as much as Max is' says Horner after Perez enters fight with Monaco win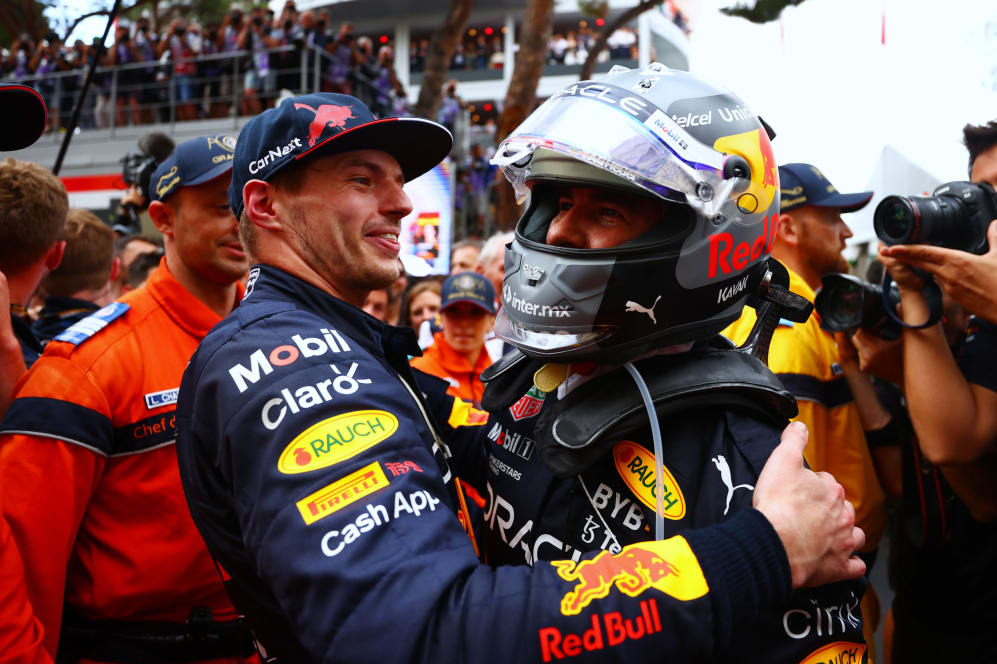 And that confidence has been rewarded. From the moment he test drove the RB18, he knew that this was a style of machinery that he can work with. It's less on the nose and less unpredictable at the rear. From race one, he was significantly closer to team mate Verstappen on one-lap pace, an area where he particularly lacked in 2021, and he closed the gap in race trim, too. The result is three second-place finishes and a first-ever Monaco Grand Prix win that puts him just 15 points adrift of Verstappen in the drivers' championship.
"This year, already from practice, when I do a good lap, I know I've done a good lap," said Perez when we spoke. "Last year, I wasn't sure if I'd done a good lap. I had to adapt to so many variables. It was tough mentally, very tough because we had a great car last year but I wasn't up to it."
READ MORE: 'It's a dream come true' says Perez after taking maiden Monaco Grand Prix victory
He appeared to let slip that a new deal had already been done when TV cameras picked up him saying "I probably signed too early," to boss Christian Horner as they embraced following his Monte Carlo win. It's perhaps no surprise, then, that less than 48 hours later, Red Bull officially confirmed the news.
Talks about the future have been under way for some time, with the data showing that Perez is consistently pushing Verstappen weekend in, weekend out, but it was only signed at the weekend. They recruited him because they wanted a solid driver who would work well with Verstappen, consistently score heavily and when the world champion – who is signed until at least the end of 2028 – has an off weekend (which admittedly doesn't happen often), is strong enough to bring home the big points. Monaco was a prime example.
Perez was the quicker of the two Red Bulls from first practice, getting the car into a set-up window that gave him the confidence that is key to throwing the car around and unlocking lap time around the tight and twisty streets of Monte Carlo. Verstappen, meanwhile, was chasing the balance throughout and couldn't find a way to get on terms with Perez.
So when Ferrari made strategic errors, Perez seized the opportunity and took victory. The collective haul of points pushed Red Bull 36 clear of Ferrari in the constructors' championship, on a weekend when they only had the second-quickest car. It's results like this that are pivotal in a close championship fight.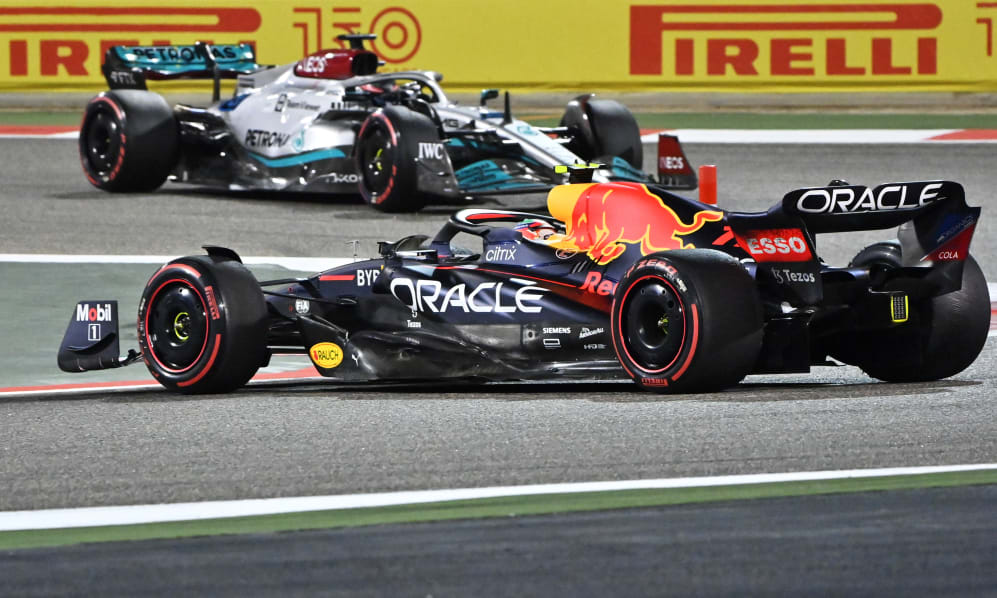 Deal gives Perez stability but closes door on others
It's quite a turnaround for Perez, whose Formula 1 career hung in the balance when Racing Point let him go in favour of recruiting Sebastian Vettel. Red Bull swooped late, signing him at the 2020 finale in Abu Dhabi for the following season – and giving a new lease of life to a driver who has made a name for himself as one of the best in the business.
A two-year deal is a real statement of intent from Red Bull as it not only rewards Perez for his performance so far, but boosts his confidence and gives him the headspace to focus on the championship in the knowledge he'll be around for at least another two-and a-half years.
At 32, he's still got a potentially long career ahead of him. "I'm still young, well relatively," he said with a smile last Thursday. "I'm enjoying my time a lot. I've never had the opportunity before to be with a top team capable of fighting for championships. I enjoy working with my group of people in the team. I'm really pleased. I'd like to carry on for a bit more – but not get as old as some of the others!"
F1 NATION: Allan McNish joins the gang to explain how Perez reigned in the rain in Monaco – and much more
Red Bull haven't had this kind of stability since they ran Daniel Ricciardo and Verstappen. With Perez getting on so well with Verstappen – and pushing him on track to get even more out of their prized asset – keeping him was, as Horner said, "a no brainer". And with no one from the Red Bull junior programme smashing the door down to earn promotion to Formula 1 and give them reason to mix things up, Red Bull have locked down experience as they look to build on their momentum and dominate this new era.
It means Yuki Tsunoda, who remains highly rated by Red Bull motorsport adviser Helmut Marko, has more time to prove he deserves promotion to the works team. The Japanese driver is kicking on this year at AlphaTauri, even if the results aren't as strong as he'd like. In keeping him under the tutelage of Franz Tost for a little longer, and allowing him to learn in a less pressurised environment, they increase the chances of getting a mentally strong and more rounded driver – that can harness his immense speed – who will be ready to step up if required in 2025.
Alex Albon is another Red Bull insurance policy, but he is excelling at Williams and while Red Bull have a relationship with him that could see him drive for one of their two teams in the future, they don't need to activate that for a couple of years at least.
It's been clear for a while that Pierre Gasly's path back to Red Bull is blocked, no matter how impressive he has consistently been at AlphaTauri. So this news will come as no surprise to him. Red Bull would still be keen to keep him at AlphaTauri, especially as there's no one close enough to step up right now, but Gasly wants to be fighting for podiums and wins on a regular basis. It's why, as I understand it, he's considering his options elsewhere in Formula 1.
READ MORE: 'He's in this championship as much as Max is' says Horner after Perez enters fight with Monaco win
It won't be until much later in the year that we'll find out who will drive for AlphaTauri beyond this year, but providing Tsunoda kicks on and Gasly continues to deliver and decides staying is his best option, the line-up is set to remain. That means F2 racers Juri Vips, who drove in FP1 in Spain, and Jehan Daruvala will miss out while Norwegian Dennis Hauger and American Jak Crawford are currently in F3 and have a bit more time to prove they deserve to be brought through.
A couple of years ago, Red Bull's succession plan was unclear. Right now, thanks in large part to Perez's immense form, they are in very good shape for seasons to come – providing everyone continues to deliver what is expected of them.