Podcast
'People underestimate what he achieved' – Jock Clear on Jacques Villeneuve and the 1997 champ's biggest flaw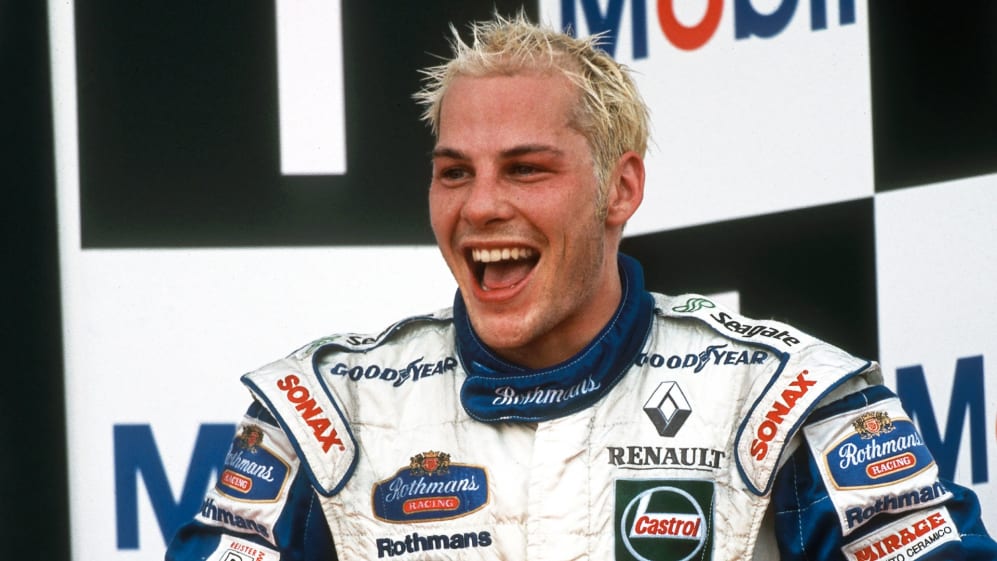 Jacques Villeneuve is one of Formula 1's great enigmatic drivers, having won a sole championship in 1997 with Williams before mostly having to drive far less competitive machinery for the rest of his career. But his former race engineer Jock Clear has explained why he thinks the Canadian's legacy is 'underestimated', as he reveals a key part of the champion's personality...
The peak of his career came at Jerez in 1997, where Villeneuve arrived one point behind Michael Schumacher. The final race of the season would turn out to be a legendary bout – more on that later – which saw Villeneuve win the title. In 1999, Villeneuve moved to BAR and would never win another F1 race. But Clear, who was his race engineer for that championship year at Williams and then went with him to BAR, says the Canadian's team switch was vindicated given BAR became Honda, then Brawn GP – and is now Mercedes.
READ MORE: Barrichello's Brawn GP race engineer on why the Brazilian lost out on the 2009 title to Button
"I don't want to over-defend Jacques in a sycophantic way," says Clear on a recent episode of F1's Beyond The Grid podcast, "but I think people do underestimate what he achieved as a driver, because there's still lots of people who say: 'Yes, but he wasn't really a worthy world champion'. But you think, given he won IndyCar and he won the Indy 500 and he came over and absolutely annihilated his team mates in a strong car, but then of course he had opportunities… to go to Benetton, he had opportunities to go to McLaren…
"People will say he wasted the rest of his career. Well, that [BAR] is now the team that is dominating F1 so he can probably sleep well at night knowing that he started the team that is currently dominating F1," adds Clear.
Rewind to 1997, and Villeneuve was locked in a championship battle that went down to the wire in the season-finale European GP at Jerez. Clear recalls that there wasn't a hint of nerves from the championship protagonist on race day.
"I remember throwing back the sheets and saying 'let's go and win the world championship', and I know that Jacques would have said the same. He didn't show any nerves. I think he was very prepared for that day."
READ MORE: How I beat Schumacher to the title at Jerez '97 - by Jacques Villeneuve
What happened next became ingrained in F1 lore. With 22 laps remaining, Villeneuve came across Schumacher at Turn 6 and the two made contact. Schumacher retired and was eventually disqualified. Villeneuve, however, came home in P3 to win the championship.
Clear remembers the Grand Prix vividly on the podcast (above), but reveals that the taxing 1997 championship battle also exposed what he viewed as a flaw in the Canadian's psyche.
"I think that would be my only fear, is that he started to grow some conspiracy theories in the middle of the year and I think that was just borne of frustration," says Clear. "I think he was just frustrated that there had been a few – I mean, Magny-Cours [where he finished P4] for example was a horrible race, he was just terrible.
F1 NATION: Ask Damon Special Pt 2 – On engine noise, UFOs, favourite smells and more!
"I think as a personality he has so much self confidence that puts him in good stead in pretty much most of the situations that he's been in as a racing driver. But the downside of that is that it did mean he would come up with some pretty weird ideas about why things weren't going right for him.
"And then you'd have to say: 'maybe you just drove a s*** race, Jacques, have you considered that one?"
Listen to the full podcast with Jock Clear in the player above, on Spotify, or on Apple Podcasts.