Perez eyes big points haul in Bahrain after securing P5 on grid, as Stroll blames tyre error for Q2 exit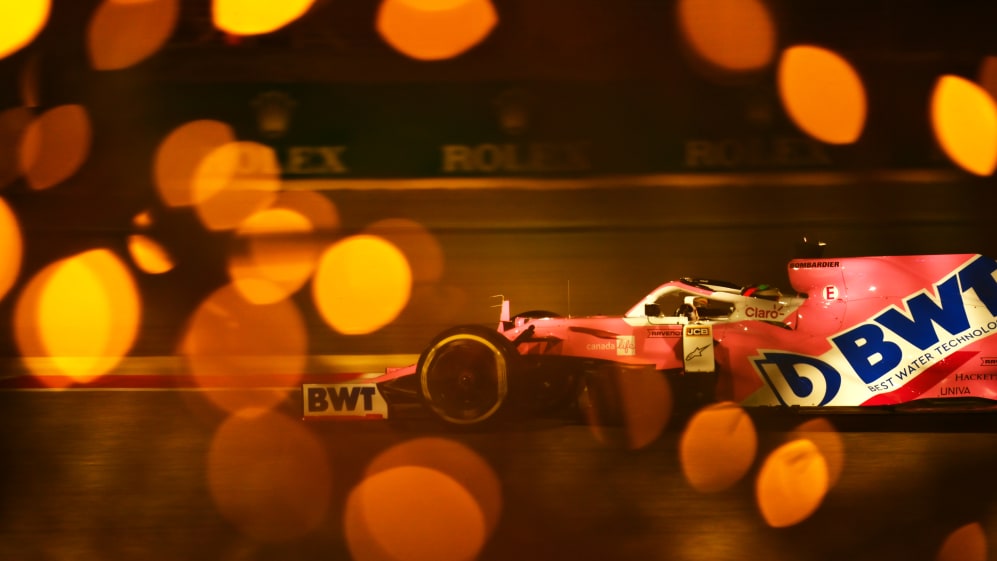 Sergio Perez's Formula 1 future may look in doubt. But the Racing Point driver showed that he still has plenty to offer F1 by putting himself P5 on the grid in qualifying for the Bahrain Grand Prix – as team mate Lance Stroll failed to make it out of Q2 due to tyre "miscommunication".
Perez had starred in Friday's practice sessions, spending all day in the top four only to then slip back to P10 in Free Practice 3.
But Perez then ramped up his pace throughout qualifying, taking 12th in Q1 – although that was achieved with just one run, rather than two like the majority of his rivals – and seventh in Q2 (with Perez setting his fastest time on the more race-advantageous medium tyres) before eventually slotting into fifth in Q3, as the leading non-Mercedes/Red Bull driver, and just 0.048s off Alex Albon's P4 time.
Qualifying report: Hamilton on pole from Bottas as Red Bull lock out the second row in Bahrain
"It was a pretty good qualifying today," said Perez, who also claimed a career-best P3 on the grid last time out in Turkey. "I think what really made our qualifying was Q1 actually – getting through on one set [of tyres] then being committed on our strategy; we were clear what we wanted to do for the race to be starting on the medium. I think that also made a good difference for us.
"Tomorrow, it's a lot to play for. [With a] good start, good strategy, we can get a lot of points."
There had been suggestions that Perez, known as one of the best tyre managers on the grid, might be able to use his medium starting tyres to one-stop in the race in spite of the famously abrasive Bahrain tarmac.
But the Mexican driver laughed at the suggestion when it was put to him. "Not here," he said. "I think we're going to see between two and three stops tomorrow. It's going to be a long race. I always say in Bahrain, what matters is your race pace. I think today was not so important or critical. I think tomorrow is the important day."
READ MORE: Sainz left 'very disappointed' as technical problem causes huge spin and damages race chances
On the other side of the garage, it was a disaster session for Turkish Grand Prix pole-sitter Lance Stroll, as he ended up P13. But frustratingly, the issue was not one of speed for the Canadian – indeed, he'd ended up P2 in Q1 – but communication, with Stroll explaining after the session that, with a red flag for Carlos Sainz's spin having interrupted Q2, he'd headed back out for what he thought was the first of two runs on used medium tyres – only to be told that he only had enough time for one lap, leaving him out of the Q3 fight.
"We had the wrong tyres on the car," explained Stroll afterwards. "It was no one's fault. I think it was a miscommunication on timing. I thought we would have had time for two runs, but we only had time for one run.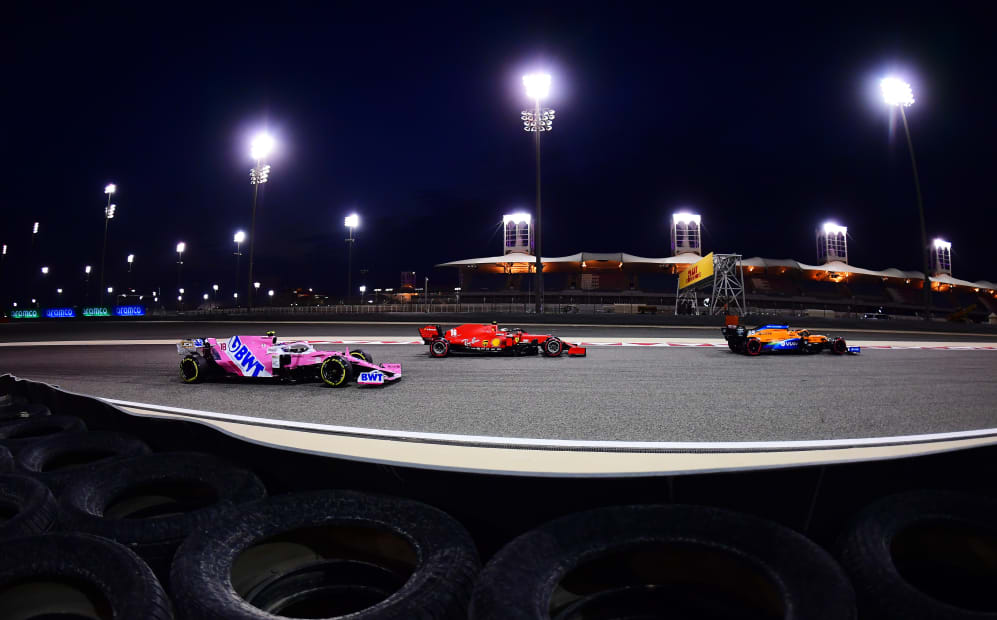 "I was on an old set of mediums, because we used one in Q1 and then we did a lap before the red flag in Q2, then we went back on that set. So where the others had a new set, there was no chance to even get close unfortunately. That was a bad call."
READ MORE: Why there's still plenty to play for in the final three races of 2020
The loss of Stroll from the top 10 could hurt Racing Point in the fight for P3 in the constructors', meanwhile, with both Renaults set to start just behind Perez in sixth and seventh – although after Sainz's issue, McLaren were the worst off of the three main teams in that fight, with Lando Norris only managing P9, while Sainz is set to start P15, and potentially lower if he's forced to take a grid penalty for changing parts.