Perez happy to 'limit the damage' after going from pit lane start to P5 in Melbourne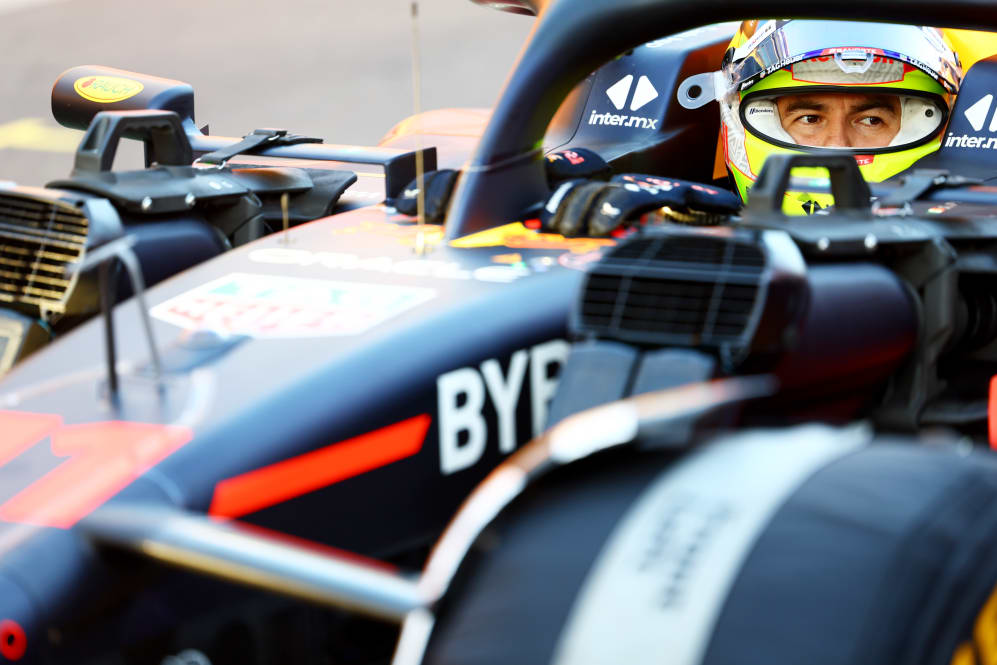 Sergio Perez took the chequered flag in fifth position at this weekend's Australian Grand Prix, and the Red Bull driver was pleased with his work on Sunday, as he managed to "limit the damage" following his early exit from qualifying.
Perez came into the weekend one point off his team mate Max Verstappen in the championship, but after his qualifying ended with him in the gravel, the Mexican started the race from the pit lane – after Red Bull opted to fit his car with a raft of new PU components under parc ferme conditions.
DRIVER OF THE DAY: Perez gets your vote after pit lane-to-P5 charge in Melbourne
He steadily made his way through the field all afternoon, pulling off a series of impressive overtakes, all while making the most of the three red flags and Safety Cars, on his way to finishing in fifth place.
Asked whether Sunday's outing was all about limiting the damage, Perez said: "Yeah, I think it's as much as we could do, I mean, when you're sat in those positions. I had a really good start at the restart, the first standing start I did. I had that really good one, I jumped like, three, four places, but then it was a massive mess.
"I had to back out of it, otherwise I wouldn't finish. When we looked where we started and how difficult it was to pass with the DRS train that we ended up [in], we managed to limit a bit the damage from yesterday."
Perez pulled off a series of remarkable overtakes, especially at the fast-paced Turn 9. And when quizzed on whether it was fun coming through the field, he replied: "Yeah, but I was pretty frustrated later on, because I just couldn't get close enough, and it just took me a bit too long in that DRS train."
READ MORE: Verstappen 'very happy' with maiden Australian GP win – but says rules were 'not followed' in Lap 1 Hamilton tussle
After qualifying on Saturday, Perez had blamed "technical issues" as the reason behind his early exit, but he was pleased with the changes made by Red Bull ahead of the race, as he targeted the next Grand Prix in Baku – scene of his first victory for Red Bull in 2021 – for a comeback.
"I think we managed to improve," said five-time race winner Perez. "We changed a lot of things on the car, so hopefully that will help us a lot… I could not really get any further than I did, so let's look forward for Baku to make sure we sort out our issues and come back strong."