Verstappen 'very happy' with maiden Australian GP win – but says rules were 'not followed' in Lap 1 Hamilton tussle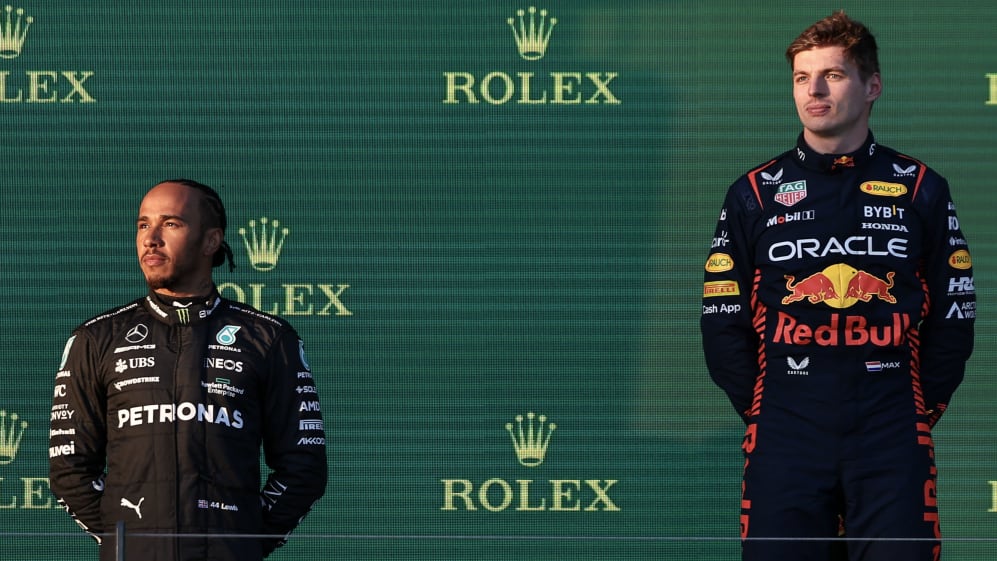 Max Verstappen was delighted to take his first career Australian Grand Prix victory at Albert Park – but the Red Bull driver did seem to take issue with Lewis Hamilton's pass on him at Turn 3 on the opening lap...
Verstappen started on pole position after blowing away the competition on Saturday, but Sunday saw him passed by both Mercedes at the start of the race as George Russell took the lead and Hamilton snuck by soon after. The Dutchman soon complained over the radio that Hamilton pushed him wide and out of the confines of the track, but ended up retaking the lead later in the race.
READ MORE: Verstappen takes first-ever Australian GP win amid huge drama in Melbourne
"From my side, I just tried to avoid the contact, it's quite clear on the rules what is allowed to do now on the outside, but clearly, it's not followed. But that's okay. We had good pace, we passed [Hamilton] anyway but it's something for the next race to take into account," said the Red Bull driver after the Grand Prix.
"We had a very poor start and then [on] Lap 1 I was careful because I had a lot to lose, and they had a lot to win," he added.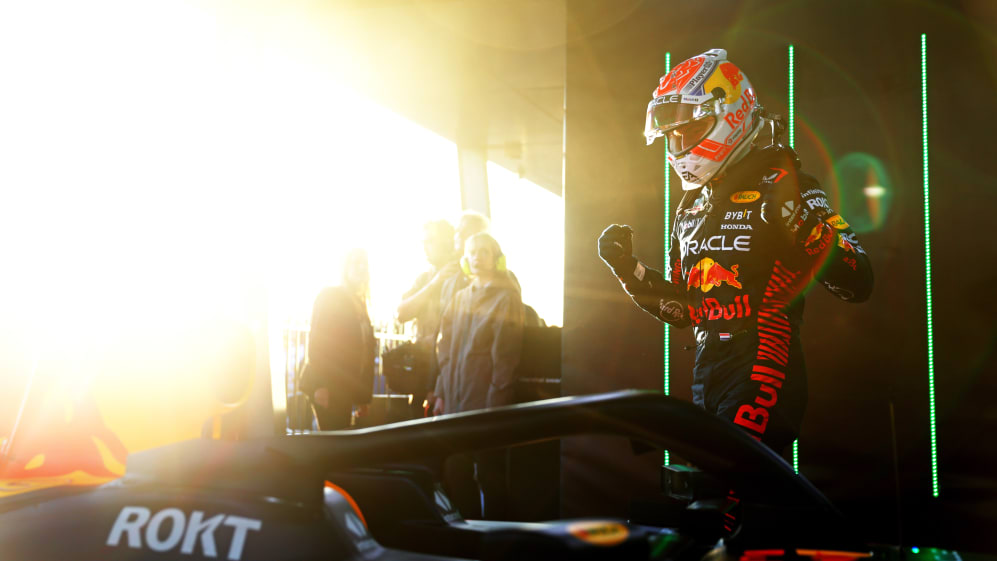 "It was a bit of mess but we survived everything, we had good pace on the car today again, and we won, which of course is the most important."
MUST-SEE: Williams' Alex Albon crashes out of promising sixth place in the 2023 Australian Grand Prix and brings out red flags
Ultimately, the race winner was pleased to break his duck with a win in Australia, where he clinched Red Bull's first victory at the circuit since 2011.
"It's great to win here, my first win as well. It's been a while for the team as well but very, very happy. But also, it's still great to see that the fans are having a good time even now. They had a long wait for the whole day, so I'll say a big thank you to them as well for sticking around," concluded the Dutchman.