Perez opens up on 'bulletproof' relationship with race engineer as duo 'never lose faith in each other'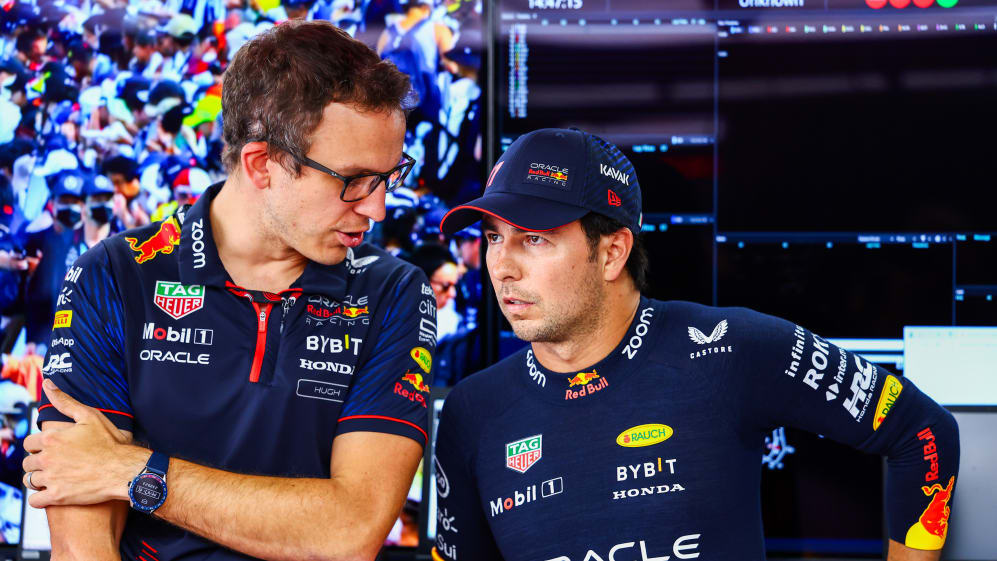 Sergio Perez has opened up on his "bulletproof" relationship with race engineer Hugh Bird as he explained how they help each other overcome their tough moments.
Bird has been Perez's race engineer since the Mexican driver joined Red Bull at the start of the 2021 season and, speaking on Red Bull's Talking Bull podcast earlier this month, Perez revealed what makes their relationship so special.
READ MORE: Red Bull 'need to unpick' Perez's slump in form says Horner after 'shocker' in Qatar
"One of the good things about us is age, that we are a very similar age," said Perez. "Hugh, you could see that he hasn't been in the job as a race engineer for many many years, so I'm like his first driver, as a race engineer. But I think the good thing is the age, and the syntony we have in our lives, out of the sport.
"I think one of the good things about us is that [if] we tend to have a very bad day, let's say a bad quali where everything is against us, most people I've known will go down really deeply and probably still couldn't be thinking about what's next, which is race day.
"I've seen it before with Hugh, we have a bad day and we learn from it. But straight away we are already thinking how we are going to come out of it, and that's something great to have in our relationship because we never lose faith in each other.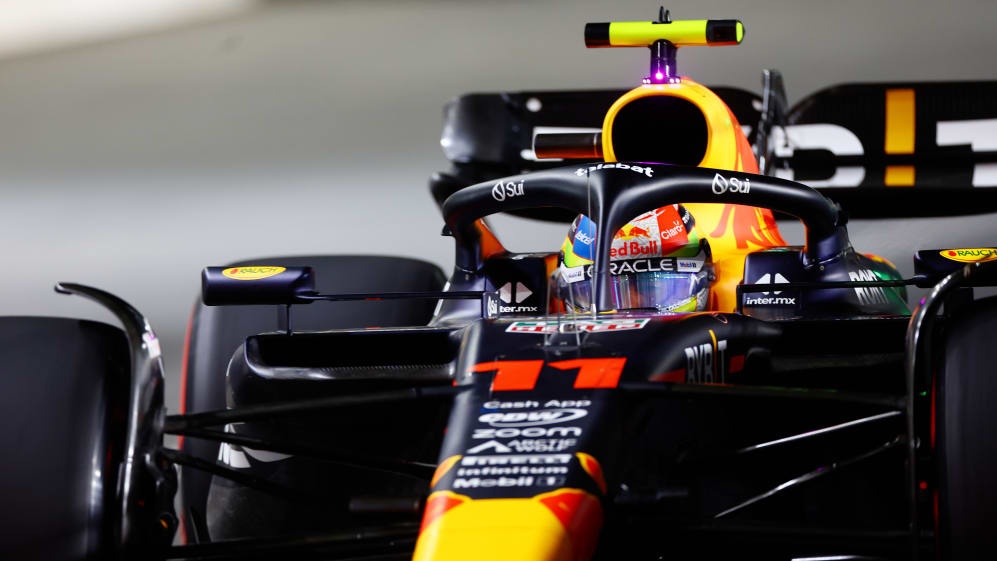 "We are here together, and we are always looking forward to the next target, and I think that's something that makes us very bulletproof. We've had some tough times in our history of three years, but we always somehow manage to get out of it with a lot of success, so I think there is some sort of good dynamic."
GREATEST HITS: From perfect pole laps to charging comebacks – Perez's best moments in F1 ahead of his 250th Grand Prix
Sat next to Perez, Bird re-affirmed the Mexican racer's statement. He added: "It's a journey we are going on together, invariably there will be challenging moments, but I'm always amazed.
"We'll have a bad session and you come bouncing back in the next day, and really it feeds that energy. I see you up for the race and I'm up for it as well, let's go and push on. Go and enjoy the journey."
Perez and Bird have played their part in two consecutive constructors' titles at Red Bull in 2022 and 2023, and the Mexican racer was asked in Qatar how both championships compared.
TREMAYNE: Superb engineering, great driving and cohesive teamwork – How Red Bull charged to another F1 constructors' title
"Well, no difference at the end of the day. It's great to keep that momentum going in the team. I think that has been something incredible as a team to achieve," said Perez.
"I'll say that last year it was harder to get it because, certainly Ferrari had a faster car than us, at least for more than half of the season and we still managed to get it. But the way we got this one, I think with a more dominant car, they're just different. But at the end of the day, they mean the same."