Red Bull 'need to unpick' Perez's slump in form says Horner after 'shocker' in Qatar
Christian Horner has called on Sergio Perez to replicate the form he showed in the early stages of the 2023 season, after he endured a "shocker" in Qatar, where he scored just the solitary point across both the Sprint and Sunday's race.
A difficult three days saw Perez get knocked out in Q2 in qualifying, crash out of the Sprint – after colliding with Esteban Ocon and Nico Hulkenberg – and finish 10th in the race – as he received 15 seconds' worth of penalties for exceeding track limits.
READ MORE: Perez admits he 'should have done a better job' after three track limits penalties in Qatar GP
The Red Bull man is currently locked in a tight battle with Lewis Hamilton for second in the drivers' championship, and with the Mercedes driver having finished fifth in the Sprint, before crashing out in the race, there was a sense that an opportunity to build points had been lost – Perez leads the Briton by 30 points.
Speaking to Sky Sports following the Qatar Grand Prix, Red Bull Team Principal Horner was asked for his thoughts on Perez's weekend.
"Checo's had a bit of a shocker of a race," he said. "He's had a horrible weekend – the incident yesterday – and then unfortunately the three penalties that he got in the race.
"Without those penalties, I mean you add 15 seconds to his times, suddenly he's a lot further up the points scoring on a day that Lewis [Hamilton] didn't score.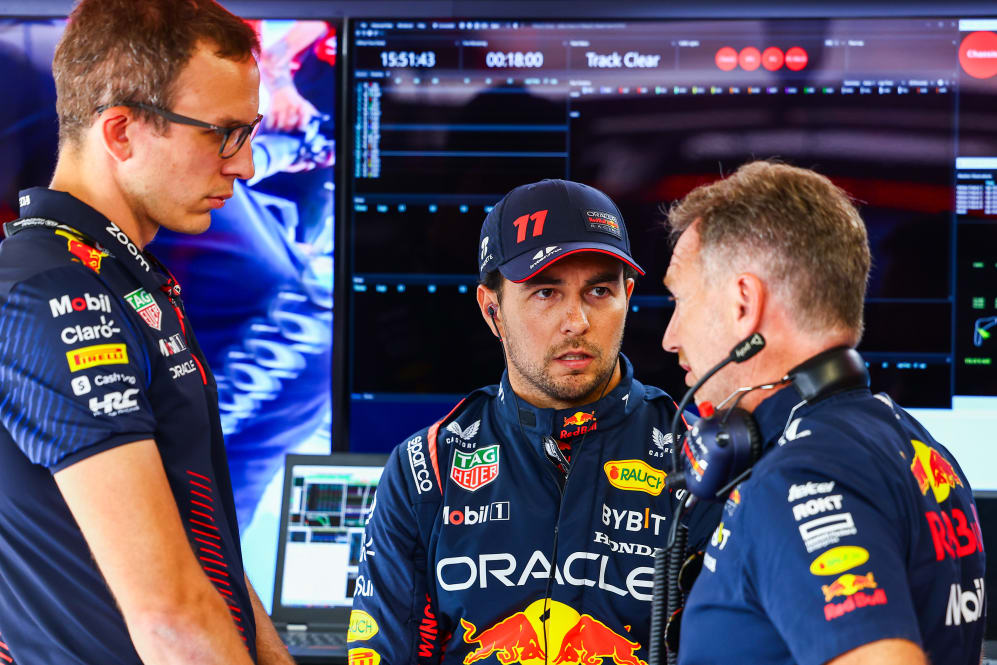 "So, it was a missed opportunity to really try and cement that second place. But we just need to get that form that he showed at the beginning of the season back and we know he's got it within him."
Perez started the year with four podiums – including two race wins – in the first five races. But in a stark contrast the Mexican has scored just four podiums in the last 12 races. Asked why that is, or if the car wasn't comfortable to drive, Horner replied: "Nothing's really fundamentally changed that much.
PALMER: What's happened to Perez's precision race craft?
"I think you can see he's got into a little bit of a spiral and he just needs to put the brakes on that, reset, use this period – the two weeks now – to come back in Austin – another Sprint weekend – and really attack it, and do the best that he can and extract the most out of himself like he was at the beginning of the year."
Horner also shared his concerns regarding Perez's form when looking to the 2024 season. Red Bull's long time Team Principal was looking at the driver line-ups their rivals possess as a key reason for Perez to pick up his performances.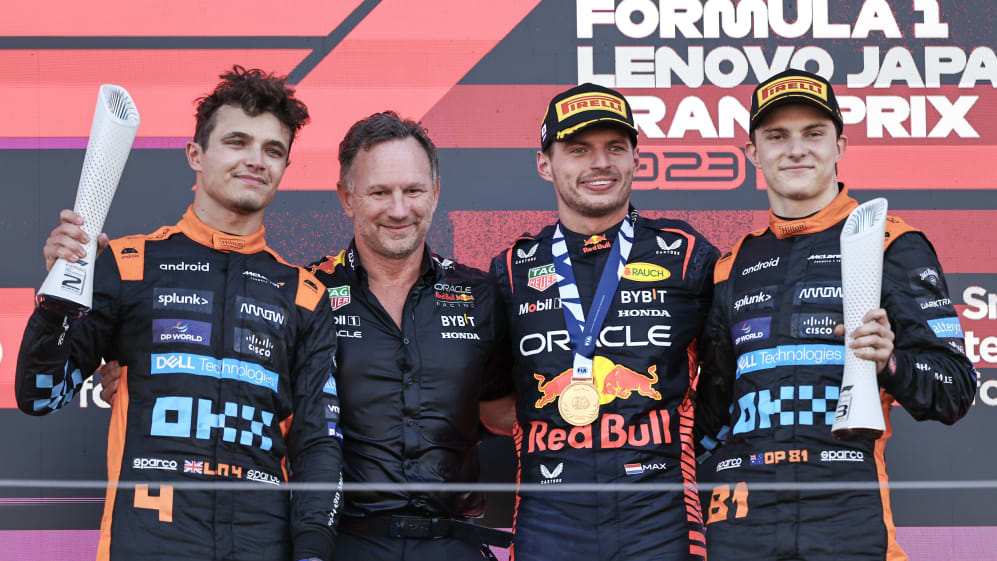 "You can see the other teams are working as a pair, and sometimes that becomes a bit confrontational as we saw today [in the race], but Mercedes – it's very tight between their pair," said Horner. "Ferrari, it's very tight between their pair.
"Oscar [Piastri], what a great job he's doing as a rookie, very tight with Lando [Norris]. We really need Checo to get into that window because, not this year so much, but certainly next year we need him to be firing on all cylinders."
FULL TRANSCRIPT: Read every word from ex-Red Bull racer Vitantonio Liuzzi's Beyond The Grid interview
When asked if the aforementioned Norris could be someone Red Bull target to potentially replace Perez down the line, Horner responded: "Well, Lando is obviously under contract and I mean, Oscar, you'd be saying as well – he's under contract as well.
"All these drivers are under contract, and we've got AlphaTauri as well. But we have a contract with Sergio, so we're determined. We've not seen the best of Sergio and we need to unpick what it is that's causing this slump in form for him. We're going to support him as much as we can to achieve that."