Perez: Racing Point 'very close to McLaren' ahead of 'exciting' Sunday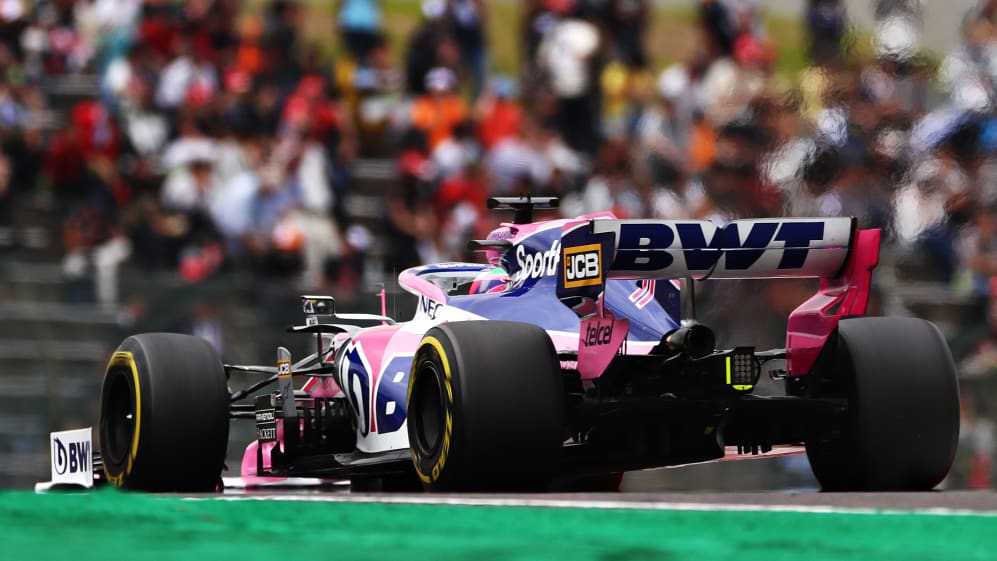 In recent seasons, we'd got used to seeing Racing Point – formerly Force India – occupying the 'best-of-the-rest' slot behind the big three teams. This year McLaren have taken over the mantle. Could that change in Japan this weekend? Sergio Perez certainly isn't ruling it out.
Perez was highly competitive in Friday's two Suzuka practice sessions, finishing both in eighth place – and each time right on the tail of the quickest McLaren of seventh-placed Carlos Sainz.
"I think we were strong," said the Mexican driver. "I think we saw today the performance of other people around, so we can be happy with it."
It will be a very different track to what we currently have, so a very interesting Sunday!
With Saturday's running having been cancelled, Friday's FP2 times could actually set the grid should the weather also rule out Sunday morning's rescheduled qualifying session. It's something Perez would not be averse to.
"If this were to be quali it's not a bad place to start the race," he added. "I think from here we can fight the McLarens. We're very close to them. They seem to have an advantage of about two to three-tenths, so hopefully by Sunday we can close up the gap."
One thing that could help or hinder Racing Point in closing that gap is the unpredictable conditions at Suzuka and just what effect Typhoon Hagibis has on the circuit over the next 24 hours or so, with heavy winds and rain set to strip its surface of the rubber laid down on Friday.
"It will be [an exciting Sunday] because I think the track will take a massive hit back," commented Perez, adding with a smile, "It will be a very different track to what we currently have, so a very interesting Sunday."
READ MORE: Sainz relieved after sensor issue caused 'heart attack' moment in FP1
Form is certainly on Perez's side in Japan – he has finished seventh here in each of the last three years, whilst McLaren star Sainz has never managed better than 10th.