Perez relieved to end 'rough patch' in Austria as he targets consistent run from Silverstone onwards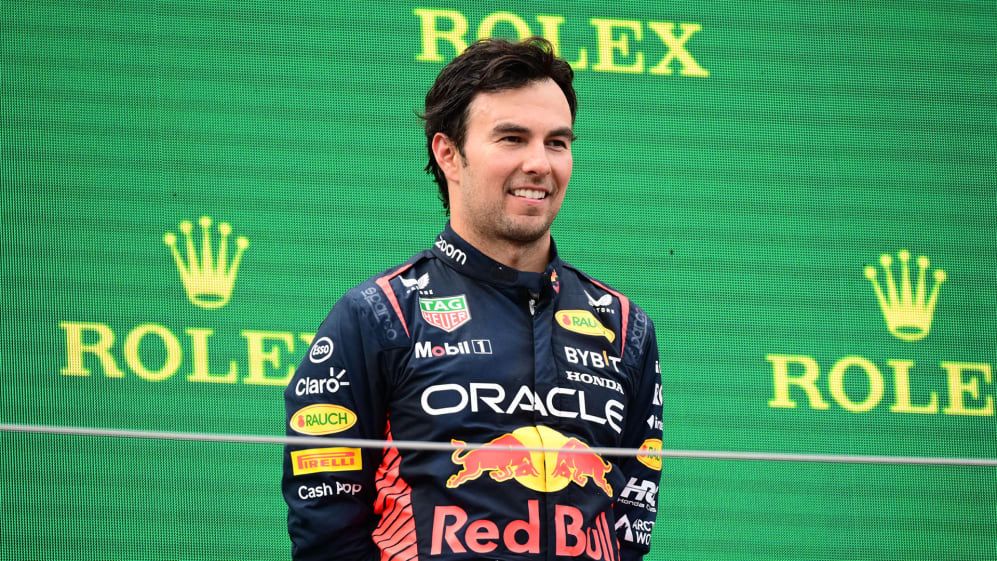 "Hopefully we're back" declared Sergio Perez after he returned to the podium positions in the Austrian Grand Prix, having dented his title hopes with a difficult run of results over the previous three races.
Perez trailed Red Bull team mate Max Verstappen by just 14 points after the fifth round of the season in Miami but failed to reach Q3 for the next four Grands Prix, leaving him with damage limitation exercises on the race days that followed.
READ MORE: Austrian Grand Prix results confirmed as Sainz and Hamilton among drivers demoted
Despite another of those compromised qualifying sessions at the Red Bull Ring – which left him 15th on the grid – Perez managed to work his way up to third place during Sunday's dramatic encounter, ending his barren run in the process.
"It was a great recovery from the team, a fantastic strategy and we had great pace," said a "really happy" Perez, who was battling illness throughout the three days of action.
"It's been a very difficult weekend for me, especially physically. I've been really weak, I was sick on Thursday, [so] it hasn't been an easy weekend – high fever, no sleep during the weekend."
Perez's recovery included a late pass on Ferrari rival Carlos Sainz (see the video above) for the final spot on the rostrum, giving Red Bull their first double podium since the race in Miami.
"It was very hard but fair," Perez said of the battle. "It's always a pleasure to race them. The Ferraris were very strong, especially in the low-speed [corners], they were having very good traction, but it's a good comeback."
READ MORE: 'I knew I would get them back' – Verstappen hails Red Bull strategy after overhauling Ferrari pair for Austria win
Perez now trails Verstappen by 81 points in the drivers' standings – equivalent to more than three race victories – but the Mexican focused on the positives of getting his season back on track.
"It's been a bit of a rough patch for me, so now hopefully we're back and can keep that consistency," he signed off ahead of next weekend's British Grand Prix.
In the constructors' standings, Red Bull now hold a lead of 199 points over second-placed Mercedes, with Aston Martin three points further back in third.