Perez reveals how Imola strategy mistake helped seal Sakhir GP victory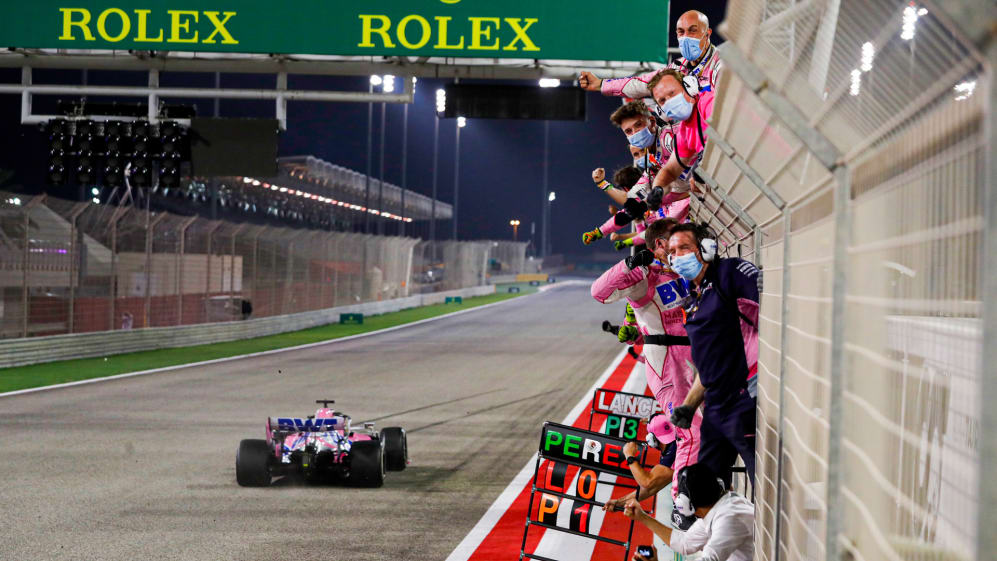 Heartbreak at Imola turned into triumph in Bahrain, according to race winner Sergio Perez who said that his team heeded lessons from a mistaken strategy call in the late stages of the Emilia Romagna Grand Prix to win the Sakhir Grand Prix on Sunday.
Perez has had a fast car all season, but it took until the Turkish Grand Prix last month for him to convert that potential into a podium finish, despite coming agonisingly close in other races, particularly at Imola. It was there that Perez rued a late call from the team to pit him for fresh tyres during a Safety Car period, losing him track position and leaving him without what had looked a likely top three finish.
His Racing Point team were determined not to make the same mistake when the Safety Car was called out in the latter stages of the race in Sakhir.
READ MORE: The lows of Bahrain make the highs of Sakhir 'even sweeter' says Racing Point boss Szafnauer
"I think obviously after what happened in Imola when we did the wrong choice, pitting under the Safety Car, we were clear what we wanted to do here," said Perez after winning for the first time in F1.
"We were obviously staying out [during the Lap 61 Safety Car] and we were pretty confident I was going to be able to restart those tyres and to go to the end with good pace," he said.
Of course, Mercedes made the crucial mistake this time around, by pitting leaders George Russell and Valtteri Bottas in a stop that left Russell with a pair of Bottas's tyres, and Bottas with the same tyres he entered on.
Russell had to pit for a replacement set a lap later which left him chasing Perez for the lead from P5 behind the Safety Car. Russell's charge was ultimately undone by a slow puncture, but Perez maintains that he had the pace to hold the young Brit off anyway.
READ MORE: Russell's proven he's world champion material – but it will be a tragedy if Perez isn't in F1 next year
"I think with George it was going be close but I think I was going to be able to hold him back, because we had good pace," explained Perez.
"He was about two to three-tenths, sometimes four-tenths, sometimes I was matching him. I think the closest he got was 2.8s. The information that we had as a team was that you needed a difference of eight-tenths of a lap to be able to overtake.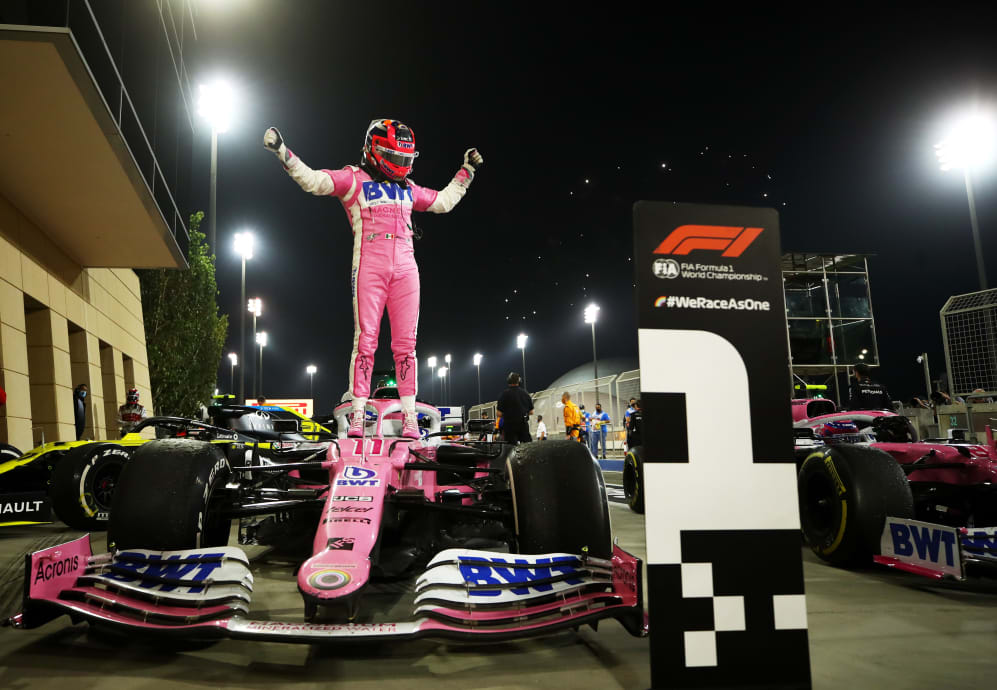 "It was going to be close but I think given the age of my tyres, given the pace I had towards the end, the pace I had in hand, I was going to be able to hold him back to the end," he concluded.
Russell eventually finished ninth at the chequered flag after he had to pit again following his puncture, while Racing Point took a double-podium finish thanks to Perez and Lance Stroll, and have a 10-point lead over McLaren in the fight for third in the standings ahead of the Abu Dhabi Grand Prix this weekend.