Perez says grid penalty 'a big shame' as he expected to be in podium contention in Abu Dhabi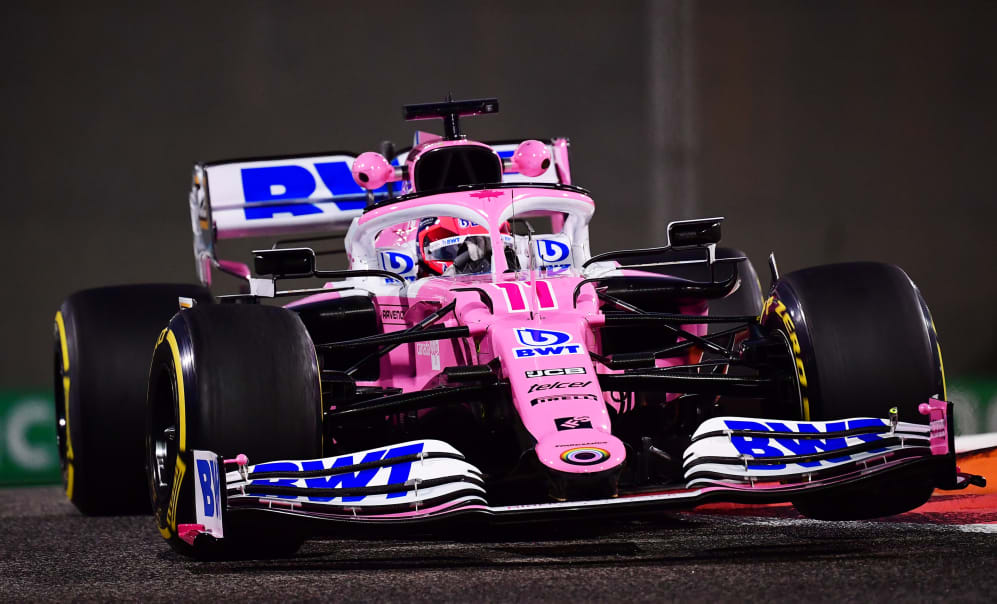 Formula 1's latest Grand Prix winner Sergio Perez managed a fantastic last-to-first charge last time out at Sakhir – and the Mexican will be forced to do it the hard way again this weekend in Abu Dhabi if he is to get back on the podium after a grid penalty means he will start the race from the very back of the pack.
Perez, who is hoping to help Racing Point take third in the constructors' standings, has taken a fourth new internal combustion engine, turbocharger and MGU-H this weekend, meaning he will be forced to start from the back of the grid in Sunday's race. And that, he said on Friday, all but dashes his hopes of taking an 11th career podium on Sunday.
READ MORE: Perez and Magnussen to start Abu Dhabi GP from back of grid after power unit updates
"The car is feeling good," he said. "It's a big shame that I'm going to be starting from the back because I think I have a good potential for qualifying [and] to fight for the podium again here."
Perez finished seventh in both Friday practice sessions and revealed that he has been focusing on long runs to ensure he can gain as many places as possible from the back row.
"It's going to be tough," he said. "We're going to be starting from the back so our focus has been mainly on the long runs and trying to read as much as possible the race, what's going to happen.
"You only get to experience that in FP2 before the race. I think we had a good idea and hopefully we get everything right to have a strong race on Sunday," he explained.
READ MORE: Norris relishing tight midfield battle in Abu Dhabi, even though it 'makes our lives more difficult'
The Sakhir Grand Prix winner added that Racing Point made strides towards an ideal set-up for the race after the brace of Friday practice sessions - and that the pressure is off on Saturday as qualifying will have no bearing on his starting position.
"I'm quite happy with how things are. I think we have good direction," he explained. "We have good understanding of the compounds so I can go to bed a bit more relaxed because I'm not qualifying much tomorrow so we can see what we are able to do on Sunday."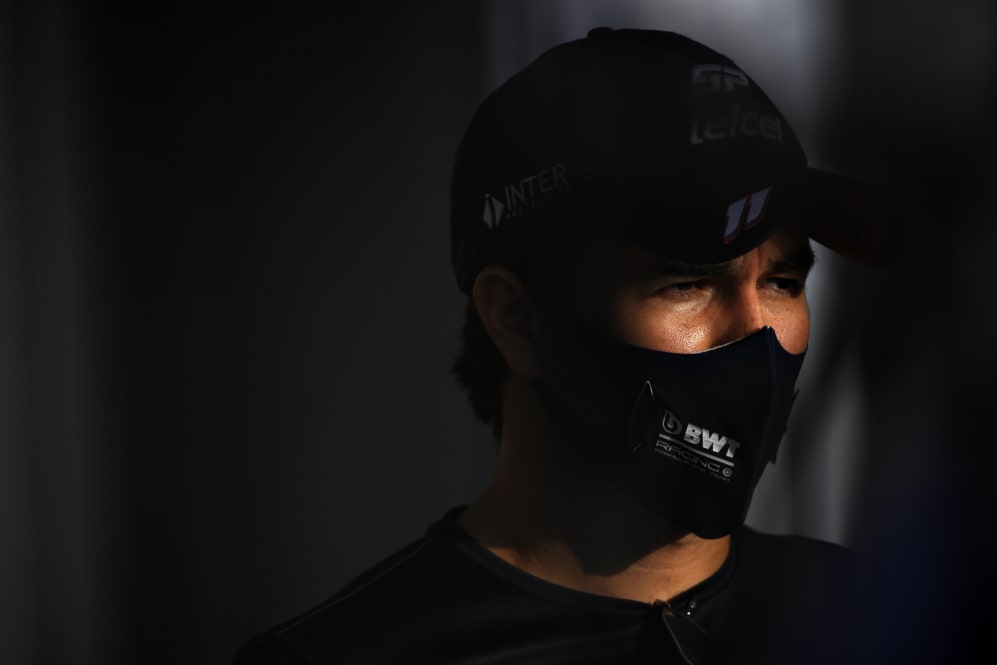 A third podium of the season might be a tough ask for Perez, but can we still expect to see another Perez recovery drive as the 2020 F1 season draws to a close?
"Yeah, definitely," he said. "We're looking forward to it and hopefully we can make it happen.
WATCH: Haas bid farewell to Kevin Magnussen with extra special goodbye gift
"There feels so much playing on this Sunday. The constructors' is very important for us this Sunday, so I will try my best to make it as high into those points on Sunday," he said.
Racing Point are just 10 points ahead of McLaren heading into the Abu Dhabi Grand Prix, and Perez will therefore be aiming to cap off his time at the team with a strong result as he makes way for Sebastian Vettel at the end of the season.