Perez vows to 'try everything' in Canadian GP recovery drive after missing Q3 for third successive race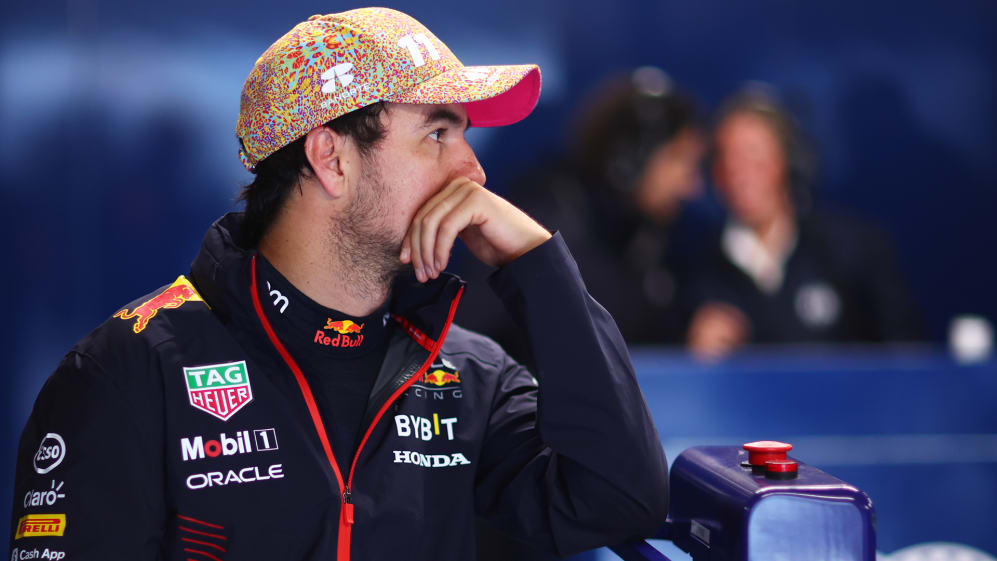 Sergio Perez was left to rue another compromised qualifying session in Canada, with the Red Bull driver ending the grid-decider in a lowly 12th position – setting up another damage limitation exercise on race day.
Perez has failed to make Q3 at the last three rounds, having followed up his pole position in Miami with a Q1 crash in Monaco that left him 20th, a Q2 exit in Spain that put him 11th and another Q2 elimination in Montreal.
READ MORE: Verstappen praises Red Bull for making 'all the right calls' on his way to a storming pole position in Montreal
Speaking after qualifying, the Red Bull driver lamented his struggles to get a lap in on the soft tyre during a dry/wet second phase, which also saw Ferrari's Charles Leclerc and Aston Martin's Lance Stroll fail to make the cut.
"It didn't work out," stated Perez, who sits 53 points behind pole-sitting team mate Max Verstappen in the drivers' standings. "I mean, when we went onto the slick, it was just the lap that it started raining.
"I needed a lap to get the tyre in the temperature in the working range, and then it just started raining, then we switched [back] to the intermediate, so it was all a bit half a lap, one lap a bit too late to get that lap in."
Asked what can be rescued in the race, he added: "Well, it's going to be hard to overtake, but we will try everything – we will try everything to come through the field."
Nonetheless, after Perez's rise from 11th to fourth last time out in Barcelona, Red Bull team boss Christian Horner backed his driver to make plenty of progress across Sunday's 70-lap encounter.
READ MORE: 'We are just making our lives so much more difficult' – Leclerc calls on Ferrari to 'improve now' after Montreal Q2 exit
"Unfortunately for Checo, he just didn't get that first lap in on the slick tyre when the circuit was in the window, then he came back onto the inter because it was too wet for the slicks, so it was frustrating for him," Horner commented.
"However, unlike Monaco, this is a track that you can overtake at, the forecast is saying it'll be a dry race, he's a great racer and he's got a fast car, so I'd be disappointed if we weren't much further up the order tomorrow."
Red Bull head into the race looking to maintain their 100% victory record so far this season, with Verstappen having won five races (Bahrain, Australia, Miami, Monaco and Spain) and Perez having triumphed twice (Saudi Arabia and Azerbaijan).