Verstappen praises Red Bull for making 'all the right calls' on his way to a storming pole position in Montreal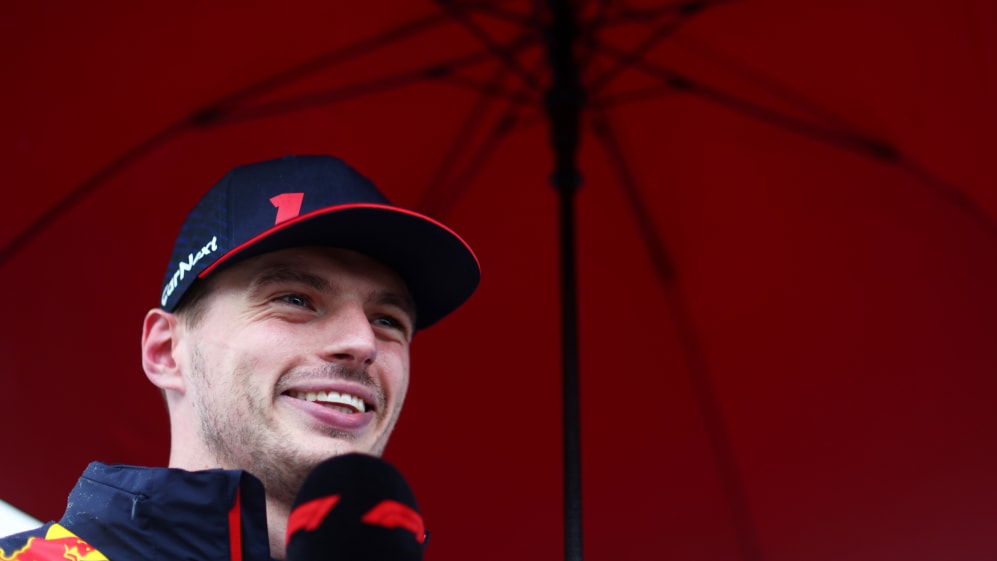 Max Verstappen praised the team work of his Red Bull team after the Dutch driver took a commanding pole position in Montreal – before also revealing which of his rivals he expects to challenge him in tomorrow's Canadian Grand Prix.
Verstappen was in supreme form throughout qualifying, before setting a time of a 1m 25.858s in the early stages of Q3 – and before Oscar Piastri's crash brought out the red flags – to seal pole position by over a second to his nearest rival, Nico Hulkenberg.
READ MORE: Verstappen charges to pole for Canadian GP as Hulkenberg grabs surprise P2 in wet and wild qualifying session
However, like all the drivers, Verstappen was forced to navigate difficult conditions due to the wet weather. Speaking to the media following his second consecutive pole in Montreal, Verstappen explained how difficult it was to get things right.
"I think Q1 was quite straight forward with inters," said Verstappen. "The track was quite dry in some places, so there was not many things that could catch you out because the tyres were getting up to temperature quite quickly. That was good.
"But I think after that of course you had to make the call in Q2 – when to switch to slick tyres. I opted to initially go out on the inters just to get a lap in, because they work a bit better of course than cold slick tyres on a damp track.
"But then it was quite clear I needed to go on the slicks, and we did a pit stop. Those slick tyres those first two laps, out lap and first timed, it's quite tricky knowing the grip levels, and knowing how hard to push."
He continued: "Luckily, we got a decent lap in at the end, which was enough to go to Q3. After that it started to slowly increase, the rain, and then at one point it was not possible to start on the slicks.
HIGHLIGHTS: Watch the action from qualifying in Montreal as Verstappen takes pole ahead of Hulkenberg
"Overall, we just had good communication with the team, throughout Q1 and Q2, which I think is the most important and we were clear with what we wanted to do. And in Q3 it kept on raining, and it was very important to be out there quickly and get the laps in.
"Of course, I had to wait a long time at the end of the pit lane, tyres are cold, but it does give me clean air and good vision, which I guess also helps to put a lap in… we just made all the right calls, had the right at the track to do the lap times and very happy to be on pole here."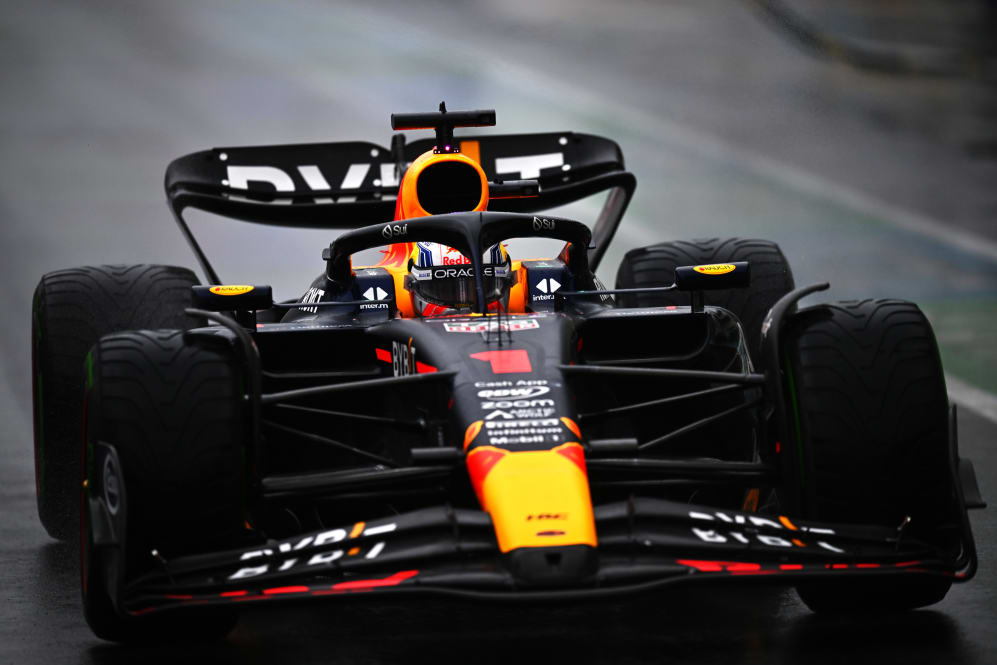 After the first day of running in Montreal, Verstappen admitted that the RB19 did not feel "fantastic". And with conditions forecasted to be similar to what the drivers faced on Friday, he was asked whether he was concerned about their performance going into Sunday.
"Well, I think it was better already today," Verstappen responded. "Okay it was in the wet, but the general behaviour of the car was improved and tomorrow we will find out.
READ MORE: 'We are just making our lives so much more difficult' – Leclerc calls on Ferrari to 'improve now' after Montreal Q2 exit
"The long runs looked alright, we were quite happy with that but there always of course things you want to look at and improve and that's what we did. Maybe the one lap pace wasn't fantastic but that's not we are of course worried about in the race."
Asked who could challenge him for the win on Sunday, Verstappen replied: "Difficult to know. Fernando [Alonso] had a very good long run. The Ferraris were quite strong in the dry, including also Mercedes so it's a bit difficult to say at the moment."