'Phenomenal' Perez 'ahead of expectations' after Azerbaijan victory, says Horner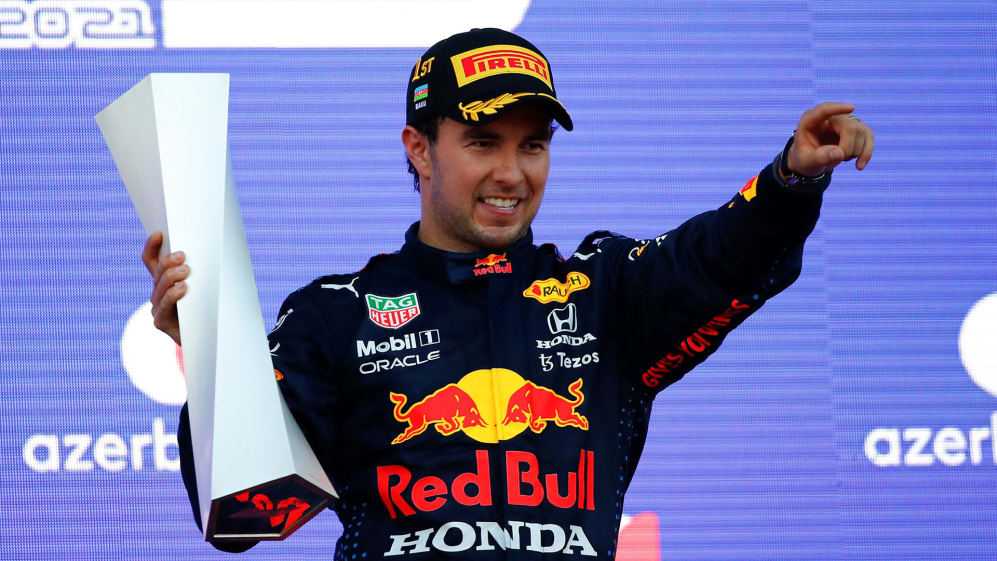 A move to a team like Red Bull comes with lofty expectations, but after winning just his sixth race for the team, team boss Christian Horner says Sergio Perez is ahead of where they expected him to be at this stage.
The Mexican, drafted into the team this season in place of Alex Albon, made no secret of the fact that he'd found adjusting to the RB16B a challenge in the early races of the year. But after topping FP2 in Baku on Friday, Perez exulted "I finally understand how to drive the car."
That newfound comfort may not have been evident in qualifying, when red flags contributed to him going only seventh quickest, but in the race his pace was evident from the off, ensuring he was in the perfect position to profit when team mate Max Verstappen hit problems.
READ MORE: Perez reveals team came close to retiring car before maiden Red Bull win in Baku
With two previous podiums in Baku, Horner said the team were aware that Perez was something of a track specialist, but even so they'd been surprised at his performance.
"We knew he was good around here but we didn't know he was that good," said the team boss. "He's been quick all weekend. He's been bang on the pace and the only mistake he made was in Q3 run one.
"His race pace was phenomenal. Had he not been longer [on his marks] in the first stop, he would have been right on top of Max with the overcut, such was his pace in clean air. Phenomenal for him."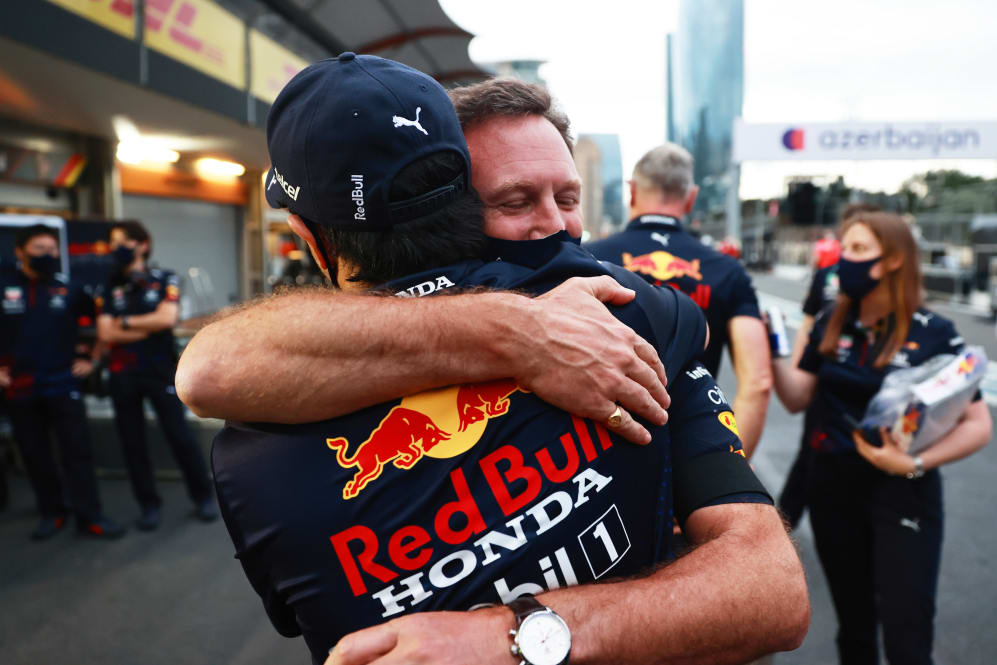 Horner was especially impressed by the way the experienced 31-year-old was able to keep Mercedes' Lewis Hamilton at bay after jumping the Briton in the pit sequence.
"The way he was defending from Lewis and controlling that was a class act. To see him get that victory will be great for his confidence. It puts him up to third in the drivers' championship now. He's ahead of expectations."
READ MORE: 'Sometimes you can hate this sport' – Verstappen frustrated to miss out on 'easy win' and chance to extend points lead
When Perez signed for Red Bull, Hamilton said it would make the Milton Keynes team stronger as he expected them to have two strategic pieces in play at the front of races – something that wasn't always the case in the past. And Horner was quick to praise Perez for just that.
"It's great to have both cars up there obviously," he said. "I think it's an added string to our bow on a day that you lose your lead car that Checo's right there to deliver the win. That's exactly what we've been looking for.
"I'm delighted for him and pleased for the team with all the amount of effort that's been going on behind the scenes. For all our partners as well. I think it's everybody doing their bit and Checo being part of that."
So with all that, is it a no-brainer that Perez stays on with the team in 2022? "I'm really pleased with the job that Checo is doing," said Horner. "We're only on race six out of 23, we've got plenty of time. He's enjoying being in the team, he's doing a great job and he just needs to keep doing what he's doing."
READ MORE: How Red Bull's set-up choice paid off in Baku – and why Mercedes and the rest had no answer