Pirelli reveal compounds for 2021 season, including nominations for new Dutch and Saudi Arabian GPs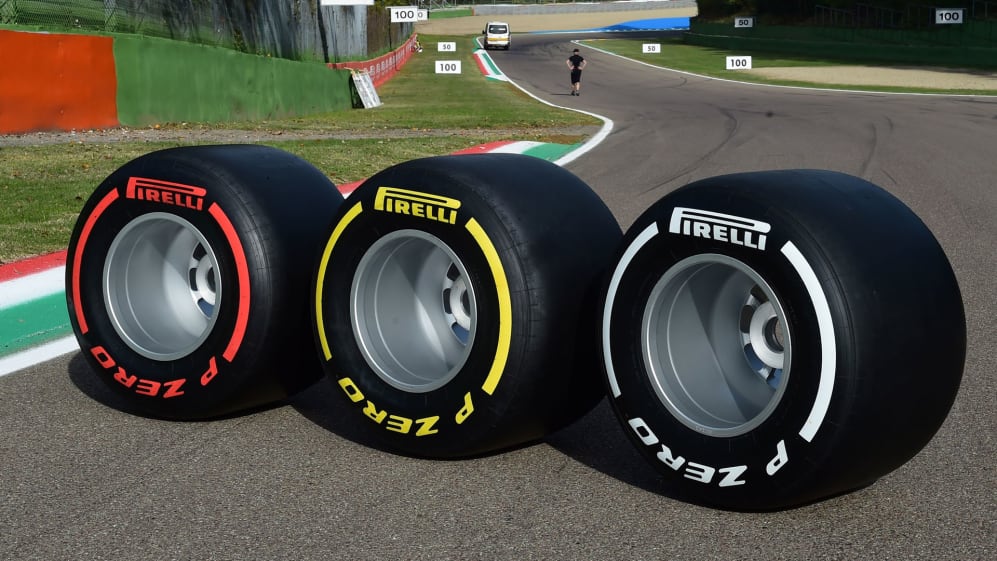 Pirelli have revealed the compounds they'll be allowing the teams to play with at the 23 Grands Prix scheduled to run in 2021.
The selection includes the choices for two 'new' events for Formula 1 in 2021 – the Saudi Arabian Grand Prix on December 5, and the returning Dutch Grand Prix on September 5 – while both the Brazilian and Azerbaijan Grands Prix will feature one-step-softer compounds than when Formula 1 last raced at the venues in 2019.
DIARY DATES: The 2021 F1 calendar, pre-season testing details and F1 car launch schedule
Pirelli have made the decision to announce the compounds now to "help the teams and the drivers with their planning," according to the brand's Head of F1 and Car Racing Mario Isola, who added that it would also allow for "maximum flexibility just in case the calendar has to change due to Covid-19 restrictions, as we saw last year".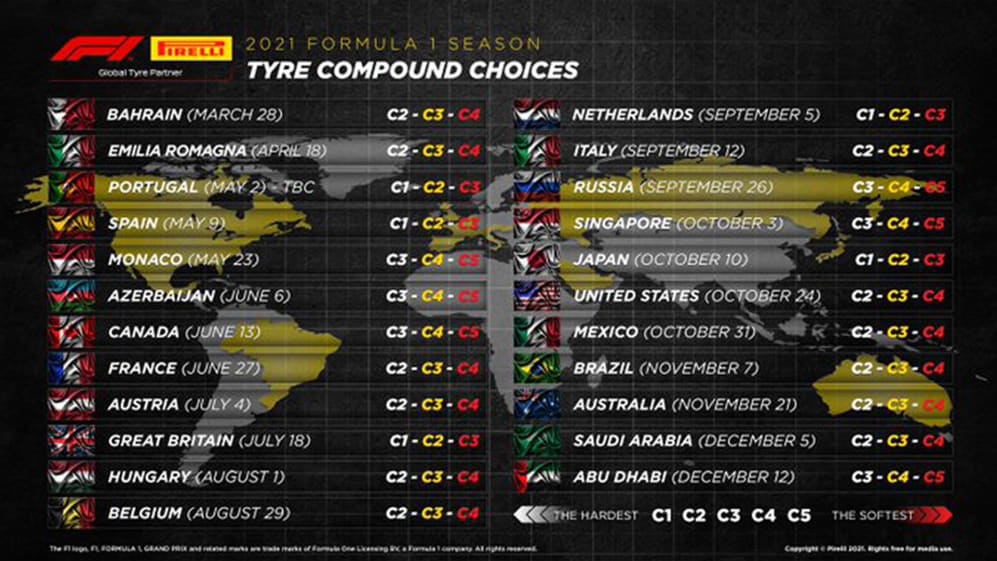 Pirelli will be fielding tougher compounds in 2021 than were used in the 2020 season, having cited the extreme loads recorded last year at certain venues as a reason for making the changes – while another key change this year will be Pirelli and the FIA's right to switch the nomination for the compounds within 15 days of an event – as opposed to the 14-week grace period previously used for long-haul races, and the eight-week one for European races.
This season, meanwhile, will also see drivers given a nominated amount of each compound rather than being able to pick their own selection, with the drivers to receive two sets of hards, three sets of mediums, and eight sets of softs at each race.
READ MORE: Why the 2021 aero tweaks combined with new tyres could shake up the order
"The selections themselves are on the whole similar to last year (or 2019, in the case of races not run in 2020), which means that teams should have plenty of data to fall back on," added Isola. "But we have two races where the nominations are softer. The first is Azerbaijan, where our C2 hard tyre wasn't used last time, so we are now going with the softest selection of all: C3, C4 and C5.
"Then we have Brazil, where we will take the C2, C3 and C4 this year, as the C1 that was selected as the hardest choice last time didn't show a particularly big advantage in terms of wear over the medium. In both cases, the softer nomination could lead to a greater variety of race strategies."