Pirelli reveal tyre markings for 2019 testing compounds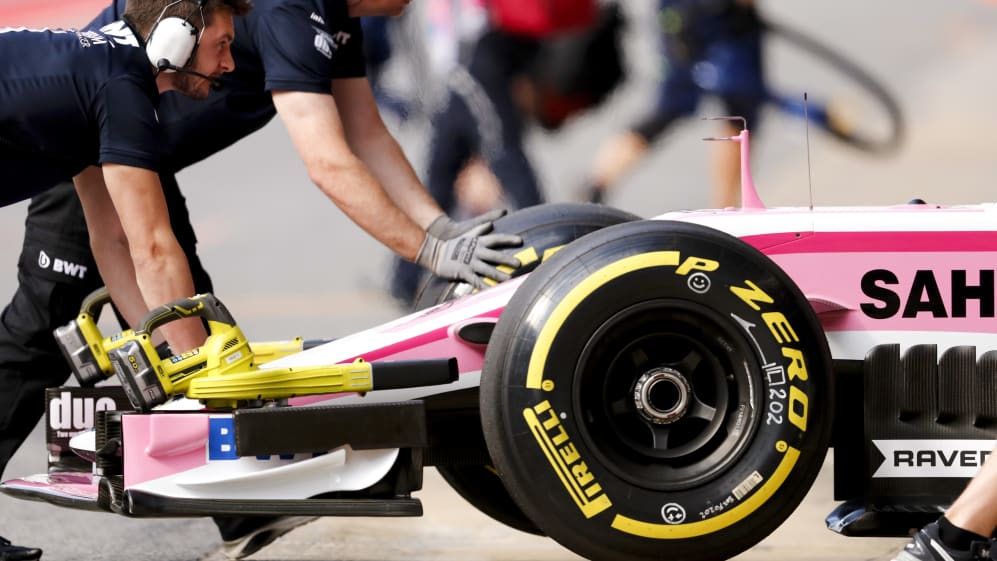 For 2019, Pirelli's kaleidoscopic colour range is gone, replaced by a simple white, yellow and red to represent the three different compounds for a race weekend. But with the full range of five compounds available for testing, Pirelli have decided to help out both teams and onlookers by altering the tyres' designs.
Teams will only have 'soft' (red), 'medium' (yellow) and 'hard' (white) tyres to choose from at races this season, with Pirelli choosing the hardness of those three compounds from a selection of five. However, for both winter and in-season testing – where teams can run the full selection of five compounds – the hardest and softest tyres available will have their tyre wall stripes deleted, to help people pick out which tyre is which.
"Normally we will only see three colours at every race," said Mario Isola, Head of F1 and Car Racing, "so we're only using three colours at the tests as well. But we want to make sure that people can tell the compounds apart. As a result, the very hardest and softest tyres won't be marked with stripes: only the colours will vary. This will be the case for the in-season tests as well."
Winter testing for the 2019 Formula 1 season will begin at the Circuit de Barcelona-Catalunya on Monday February 18, with live coverage available on F1 TV.