Podcast
PODCAST: A lost F1 champion? Listen to the unbelievable story of Tommy Byrne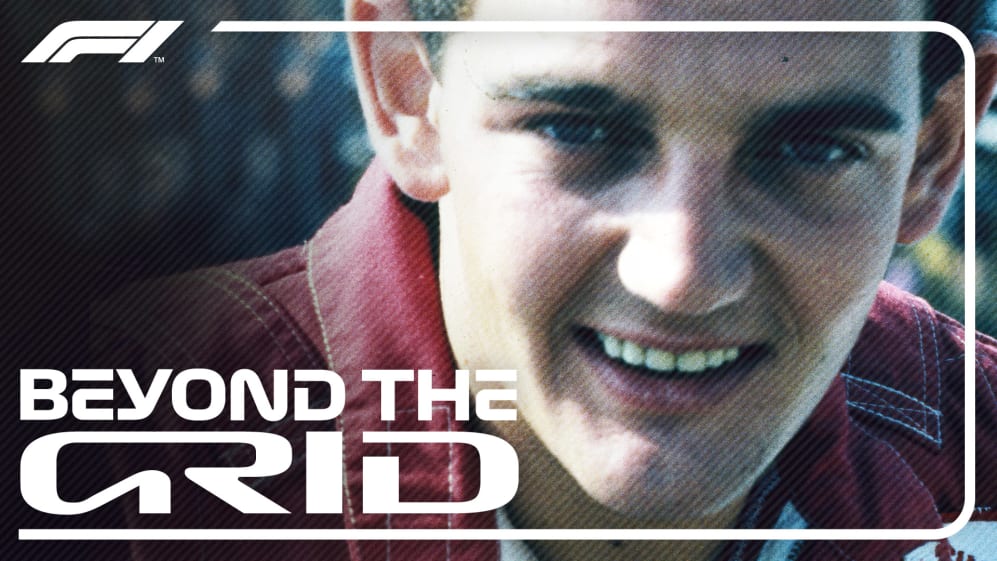 Tommy Byrne definitely doesn't have the F1 stats of a Michael Schumacher, an Ayrton Senna or a Lewis Hamilton. But almost all who saw the Irishman race were left in little doubt that, talent-wise, he was cut from the same cloth as those drivers.
Byrne would enter just five Grands Prix in 1982 with Theodore, qualifying for only two of them, in Austria and Las Vegas, and spinning out of both. But as Byrne reveals on this week's episode of our official podcast Beyond The Grid, a myriad of factors prevented him from extending his F1 career further.
BEYOND THE GRID: Find all the episodes of our official podcast right here
One of those was a fruitless test for McLaren at Silverstone at the end of 1982, a prize Byrne earned for winning the British Formula 3 Championship, which he'd dovetailed with his F1 commitments that year – with Byrne recalling the sensation of driving the MP4-1B raced by Niki Lauda and John Watson.
"The test I did, I did a really good time," Byrne tells Beyond The Grid host Tom Clarkson. "Thierry Boutsen got out of the car before me, and he said, 'The car's got a lot of understeer.'
"I thought, 'S***, I just told all these guys I'm going to be really, really fast and the car must not be that good if he's saying that.'
"But once I got in the car and did three laps and thought, 'Okay, it's got understeer' but I would brake a couple of feet earlier, turn in a couple of feet earlier and back on the gas, and there was no understeer at all.
PODCAST: Bertrand Gachot on the prison sentence that handed Michael Schumacher his F1 debut
"So then I started getting on it, and the car felt just… I don't think I could have spun the car if I tried. You could drive it, turn the steering wheel as hard as you want to and you just could not lose it. The car was just unbelievable… absolutely on rails."
To hear the murky reasons why Byrne's relationship with McLaren never went any further than that fateful test at Silverstone, as well as how he fared competing against Senna and why his party animal lifestyle worked against him, listen to this week's episode of Beyond The Grid. Tune in via the player above, or click here to listen on your favourite podcasting platform.