Porsche Supercup to continue as F1 support series until 2030 under new deal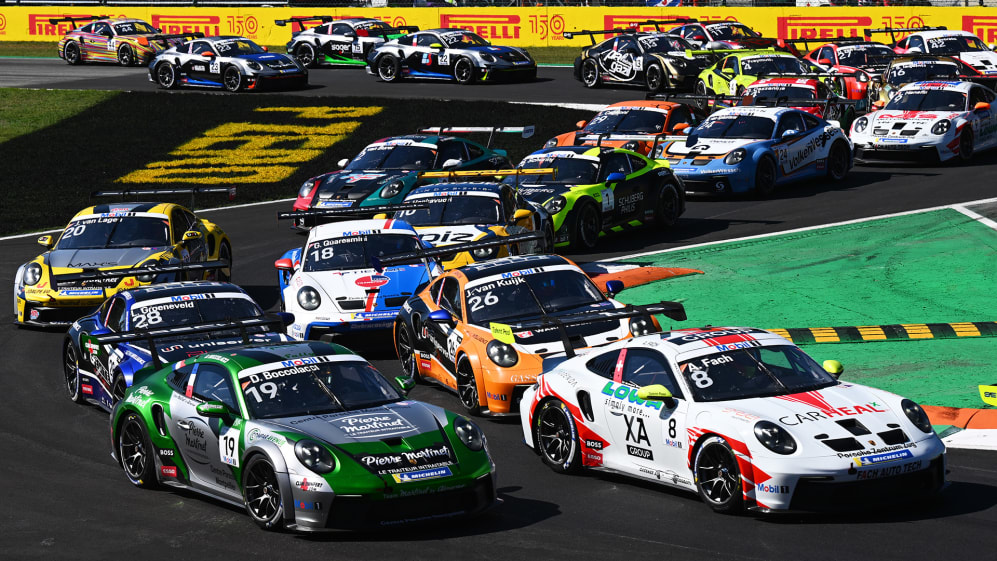 Porsche's support series will remain on the Formula 1 calendar until at least 2030, after the two parties signed an eight-year extension of their collaboration.
Porsche Supercup, which first appeared on the F1 schedule back in 1993, will feature at eight European rounds through 2023 – the season kicking off in May as a support to the Emilia Romagna Grand Prix and concluding at September's Italian Grand Prix.
READ MORE: Wolff says Mick Schumacher 'close to our heart' as he opens up on possibility of Mercedes reserve role
Meanwhile, individual rounds of the Porsche Carrera Cup Japan and Porsche Carrera Cup Asia championships will also continue as part of the F1 support programme.
Next year, the international one-make cup contest will see 28 permanent spots available for registered competitors, racing with the 375 kW (510 PS) Porsche 911 GT3 Cup machine.
2023 Porsche Mobil 1 Supercup calendar*
| Venue | Date |
| --- | --- |
| Imola (Italy) | May 19-21 |
| Monte Carlo (Monaco) | May 25-28 |
| Spielberg (Austria) | June 30 - July 2 |
| Silverstone (UK) | July 7-9 |
| Budapest (Hungary) | July 21-23 |
| Spa-Francorchamps (Belgium) | July 28-30 |
| Zandvoort (Netherlands) | August 25-27 |
| Monza (Italy) | September 1-3 |
| *Subject to change | |
"For more than 30 years Porsche has been an important part of the Formula 1 weekend. I'm looking forward to continuing our long-standing relationship which delivers something special for our fans across our European season and beyond," said Stefano Domenicali, President and CEO of F1.
"It is yet another sign of our growth and influence as a platform that major brands want to continue to expand their relationships with us and the potential that is there for all our partners."
BEYOND THE GRID: Guenther Steiner on Haas's decision to drop Schumacher and give Hulkenberg another F1 shot
Thomas Laudenbach, Vice President Porsche Motorsport, said: "The Porsche Supercup has been a regular fixture on selected Formula 1 weekends since 1993. And this isn't about to change: both parties have agreed to an eight-years contract extension.
"This underlines the great level of trust that Formula 1 has put in our concept and our team, as much today as for the last 30 years."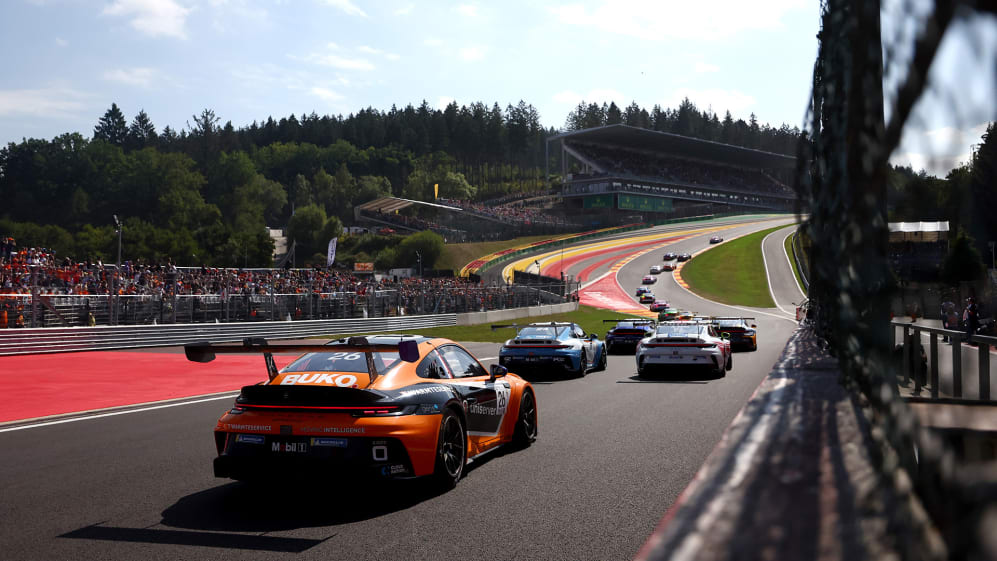 Michael Dreiser, Sales Director Porsche Motorsport, added: "Formula 1 is the ideal platform for drivers and teams in the Porsche Mobil 1 Supercup to demonstrate their prowess at the highest international level. The best from Porsche's national one-make cups come together in the Supercup.
"I'm also proud of the fact that the respective national Porsche Carrera Cups will continue as part of the support programme at several Formula 1 events outside Europe in the future. We will also maintain our presence in North America and even further expand our involvement."