Podcast
'Pride might get in the way' – Kvyat not expecting Marko to call again as he discusses Alpine role and F1 future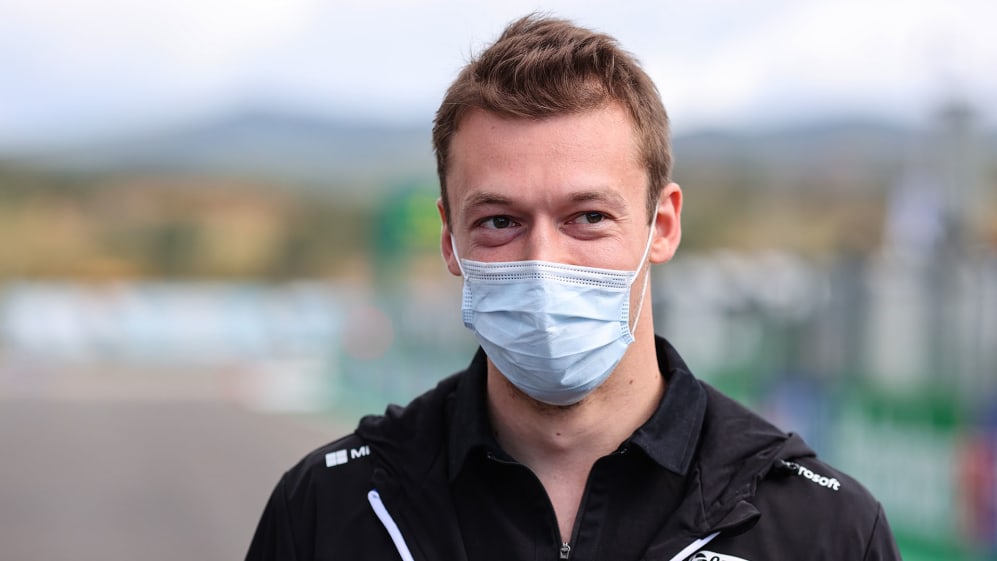 Daniil Kvyat may have made a full-time comeback with Toro Rosso in 2019 after losing his drive with the team at the end of 2017, but the current Alpine reserve driver says he doesn't expect a similar call-up in the future, saying the "pride" of Dr Helmut Marko would probably prevent it.
Kvyat looked to have driven his final race in F1 when he was ousted from Toro Rosso after the 2017 United States Grand Prix – only for the team to call him back for the start of the 2019 season to partner Alex Albon.
READ MORE: Tsunoda opens up about angry radio outbursts as he admits 'I was fully out of control'
Kvyat's F1 return was then cut short at the end of 2020 when he lost his drive at the re-branded AlphaTauri team to Japanese F2 graduate Yuki Tsunoda. Now on the sidelines, as Alpine's reserve driver for 2021, Kvyat was jokingly asked on Formula 1's F1 Nation podcast what the likelihood of getting another call from Dr Marko was at some point in the future…
"I think he's dying to give me a call," laughed Kvyat. "But I think this time, the pride might be in the way – because already last time it was a bit like admitting the mistake, no?"
Going on to discuss his chances of a full-time return to F1 in the future, Kvyat said: "My eyes are wide open, my ears also are open and to be honest I'm quite flexible.
"I enjoy my work with Alpine right now," he added. "I'm giving my best always to the team that I'm with and right now I'm focused on that. I enjoy the atmosphere in the team. They're very interesting guys, a very hardcore racing team, and all the sessions I've attended on race weekends and in the testing sessions, they all work like a clock, very organised, very solid group of people. It will be interesting – I think this team has a huge potential for the future.
"So right now, it would be only fair to say I give my best to Alpine in whatever role I'm in."
LISTEN: 'I was aiming too high' after stellar F1 debut, says Tsunoda on latest Beyond The Grid podcast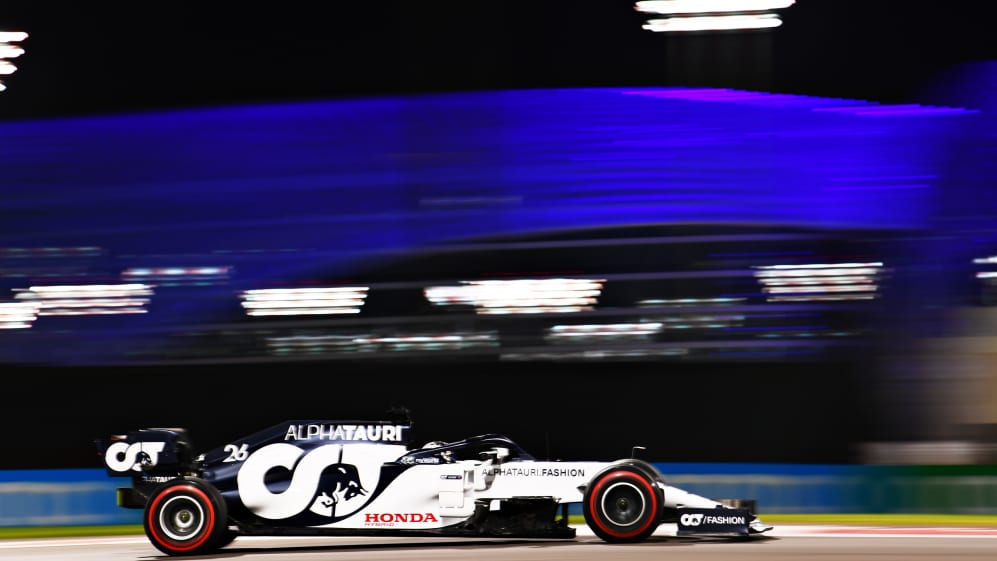 Kvyat has been keeping his eye in at Alpine should the opportunity of a return to front-line F1 driving come about, recently testing the 2022 18-inch Pirelli tyres in Barcelona. And the Russian said that, should the chance to race in F1 again arise, he felt he would be able to operate at 100% from his very first weekend back.
"For me, it's almost like I race better after a holiday – for me it's actually good!" said Kvyat. "When I jumped in the car in Barcelona, I was thinking slightly how it would feel. But to be honest, it felt like I never really left the cockpit.
DRIVER MARKET: Alpine boss says Ocon 'doing everything' to earn 2022 seat, as he rules out Gasly move
"Physically of course, Barcelona is tough on your neck, and of course you feel these things, like it will take one or two days to adjust for that. But other than that, the feeling with the car, the set-up, the performance and pushing the car to the limit, it's always going to be in me.
"So I definitely wouldn't be worried about jumping in the car anytime, I'm confident. Free Practice 1, Free Practice 2 and I should already be at 95% of my ability and then Saturday, let's say you squeeze the extra 5%. Then the race is just a matter of finding the rhythm. Of course, it's not like it's super-easy, it's not ideal but this is my job, always to be ready.
"This is why I always need to be in shape, I need to always be sharp and stay hungry in case the team might need me for that. So of course, I'm ready."
Hear more from Daniil Kvyat – including his verdict on whether Mercedes or his former Red Bull team will come out on top in the championship fight this year – by listening to F1 Nation in the audio player above, or via your preferred podcasting platform.