DRIVER MARKET: Alpine boss says Ocon 'doing everything' to earn 2022 seat, as he rules out Gasly move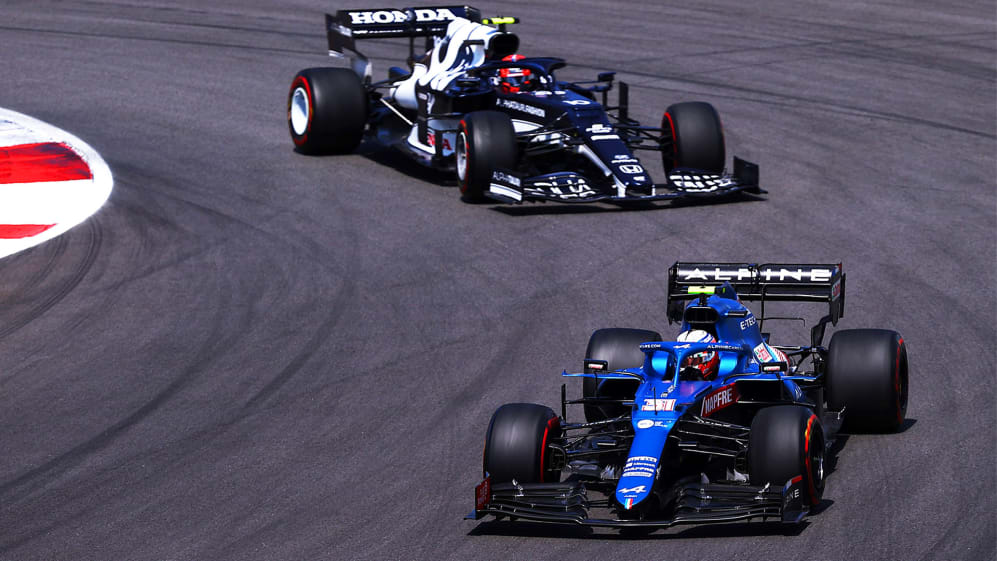 It's not often that Fernando Alonso is shown a clean pair of heels by a team mate. But with Esteban Ocon currently outperforming the Spanish two-time champion at Alpine, CEO Laurent Rossi said he would be "remiss" not to seriously consider re-signing the Frenchman for 2022 – with Rossi also pouring cold water on the idea of Alpine making a play for France's most recent Grand Prix winner…
Ocon has outqualified Alonso 3-1 so far this season, while scoring 10 points to Alonso's five – with Alonso generously saying of Ocon, following the Spanish Grand Prix: "It's impressive what he's achieving now. I am giving my 100%, and obviously that's not enough to be at that level at the moment."
READ MORE: My 100% not enough to match 'very impressive' Alpine team mate Ocon, says Alonso
And that appeared to be a view shared by Rossi, when asked about the chances of Ocon – who is managed by Mercedes Team Principal Toto Wolff – remaining at the team beyond the end of this season.
"It's indeed something we're considering," confirmed Rossi. "Esteban is doing everything to make me consider keeping him in the team. I would be remiss if I didn't think about it, so obviously at the moment, we're already engaged in some conversations with his agent, his management team, Mercedes at large. Esteban is a great driver, so I'm happy to have that type of problem – which is not actually [a problem]."
Ocon was himself outperformed across much of the 2020 season by then-Renault team mate Daniel Ricciardo, the Australian outscoring Ocon by 119 points to 62 before upping sticks for McLaren.
But asked if he was surprised by Ocon's resurgent form this season, Rossi replied: "I'm not surprised at all. Esteban, we knew he's extremely talented. He's been racing against all of the drivers, or most of the drivers, when he was younger... and he was always consistently beating them most of the time, so I knew he had a lot of talent.
READ MORE: Wolff says Ocon 'growing' at Alpine – but admits 'weird situation' complicates Mercedes future
"It's the second year, so he's started having good references in the team. We also made some modifications to his own team and the way we build up the race weekends and the qualification, so it shows the guy's talent. I think he's where he should be, which is good."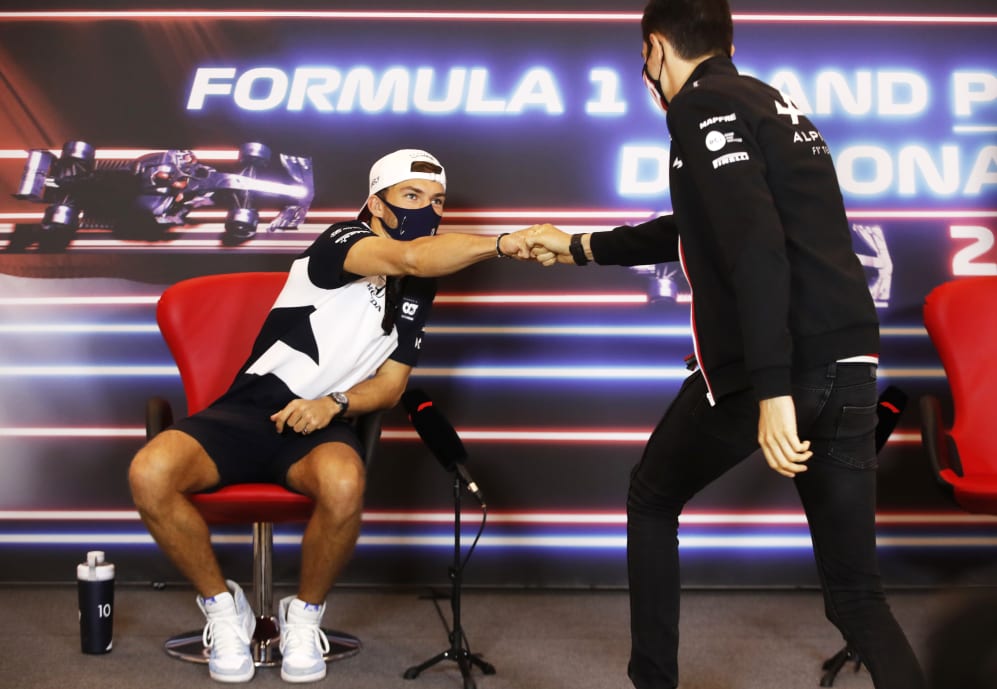 Ocon may be performing well, but he's yet to win a Grand Prix, something that can't be said of another young French star, Pierre Gasly, after his 2020 Italian Grand Prix triumph for AlphaTauri.
But Rossi distanced himself from the idea of Alpine making a play for Gasly's services, despite Gasly's chances of returning to the top Red Bull team in the future looking remote.
READ MORE: Ocon eager for his first Monaco GP in three years after Alpine make 'huge progress' in Spain
"We're not looking at any drivers for next year, because at the moment I'm considering obviously Esteban as we mentioned earlier on," said Rossi, when asked if Gasly was a consideration for 2022. "Fernando is here next year with us, so if we want to carry on with the momentum we have, we'll do that. Pierre is obviously a great driver, of value, but at the moment, this is not in our cards, I would say."