Q3 lap 'one of the best of my career' – Grosjean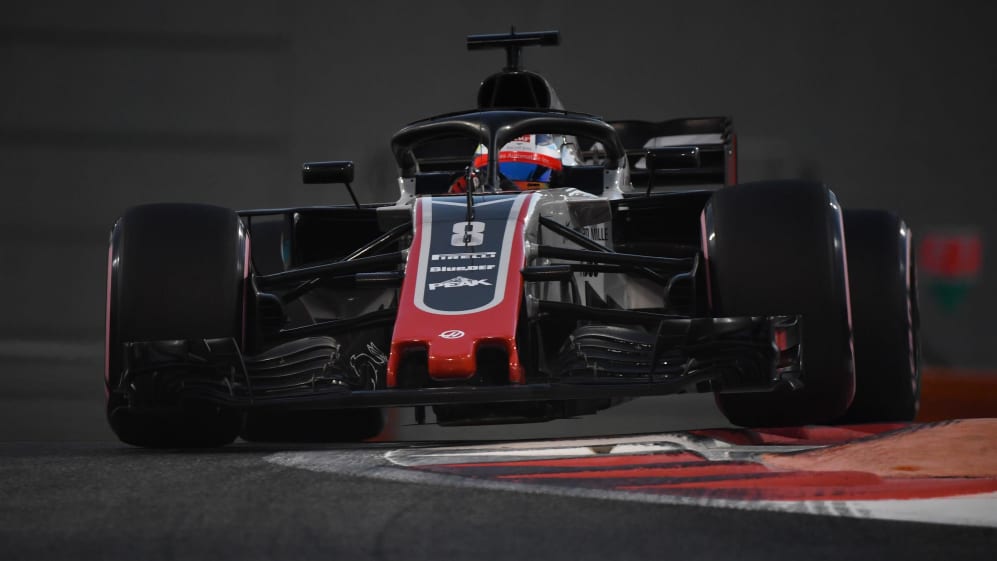 With F1's current big three teams - Mercedes, Ferrari and Red Bull - regularly locking out the top six on the grid, P7 has proved a coveted position for the midfield squads in qualifying this season. And on Saturday in Abu Dhabi Haas' Romain Grosjean claimed the final 'best of the rest' honours of the year, beating Sauber's Charles Leclerc to seventh. And though he's qualified higher up the grid this year – a trio of fifth places in Austria, Belgium and Japan marking his best showings – Grosjean hailed his lap in the final segment of qualifying at Yas Marina as one of the finest he's ever produced on track.
"That Q3, run one, I think is one of the best laps of my career," said Grosjean. "I finished across the line and I thought, 'Well, there's not much more on track here.' So yeah, it was good, happy with that, and great that we managed to go in Q3 again. I don't know the number in the year but it must be pretty good. So I'm happy with that, especially on a track that we were not sure we would be competitive."
Grosjean's Haas team mate Kevin Magnussen was unable to progress from Q2 in Abu Dhabi, meaning that Grosjean's Q3 appearance tipped the balance in the Frenchman's favour in the duo's qualifying battle for the year, Grosjean finally winning out 11-10 in that scrap.
It marks what looks set to be a positive ending to the year for the Frenchman following a troubled early season run that saw him fail to score a single point in the first eight races. That, in part, explains why Haas head into the season finale 24 points adrift of midfield rivals Renault, with Haas boss Guenther Steiner conceding before the weekend that the margin was too big for them to overcome.
Despite that, however, Grosjean was looking forward to a strong showing around Yas Marina to end his season on a high.
"Tomorrow's going to be a long race," he said. "It's going to be interesting to see what we can do on the hypersoft, but looking forward to it."