Racing Point-Aston Martin integration 'happening already' says Szafnauer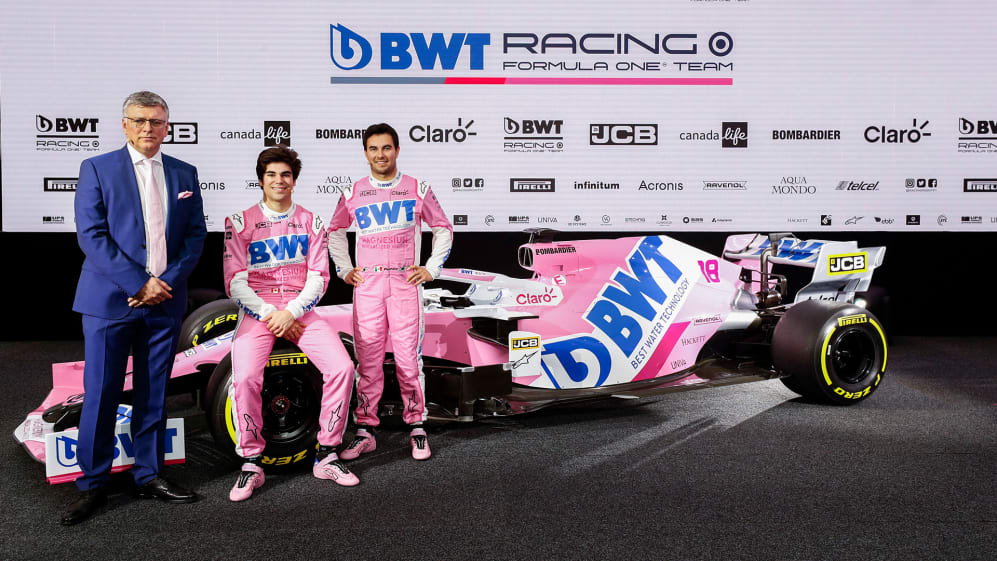 2021 is going to be a year of major change for every Formula 1 team with the biggest regulations shake-up for years, but for Racing Point it will be even more significant as the team will take on a new identity as Aston Martin – and Team Principal Otmar Szafnauer says integration between the two organisations has already started.
Racing Point owner Lawrence Stroll took a stake in the iconic British sports car brand last month that will lead to him becoming executive chairman, and part of the deal includes the current F1 team evolving into the works Aston Martin entry. Monday saw the 2020 RP20 launched in Austria but Szafnauer admits there is already work going on to prepare for next year's change.
"Everybody's excited about that," he said. "We've got a year to integrate the two teams, we've announced a new factory, now with this news we're re-looking at the factory to house 100 Aston people there too. We've had discussions with Aston already about them using our wind tunnel instead of a wind tunnel in Southampton, so the integration is happening already.
"I think it will be good for both sides. I think their new car line-up will get some Formula 1 technology, and vice versa we'll get some input from Aston and together we'll have a great partnership."
ANALYSIS: Why Aston Martin-Racing Point deal makes sense for all concerned
Sergio Perez already has a contract to race for the team when they become Aston Martin after signing a long-term deal last year, but while he's excited about what is to come he warns the news should not overshadow what Racing Point are capable of achieving this year.
"I think that is a huge step to all of a sudden become a factory team with such an iconic brand," the Mexican said. "I think it's just great. It's another big step in the right direction for the team, and this year we're going to see big results from us.
"Obviously right now everyone is very confident but hopefully once we are in Melbourne hopefully we are able to show to ourselves that we have done good work over the last years, because I think this car is the work of so many years in the team. The team has gone through very difficult periods and I hope finally this car is the one we've been waiting for for many years."
READ MORE: Racing Point set sights on top 3 after Aston Martin re-brand
Team mate Lance Stroll echoed Perez in many ways as he wants to focus on 2020, but with his father investing so much in Aston Martin he admits it's a development that he's enjoyed seeing come together.
"It is my dad's project," Stroll said. "Obviously I talk to my dad so we have spoken about it. It is very exciting and I think it is a great transformation for the team. Right now the car is still pink and we've got a season ahead of ourselves to focus on so I am not going to go into the Aston Martin stuff just yet.
"We talk on a pretty regular basis and I saw it coming but it is a sexy car to look at. I've never actually driven one on the road but they are a hell of a brand and have got an incredible name. I think for everyone involved in the Racing Point team it is a big uplift in excitement that should bring us more value. It is great in many ways."
READ MORE: Racing Point boss predicts podiums – and has cheeky jab at Grosjean at 2020 launch