Racing Point 'in pain' after double Q1 elimination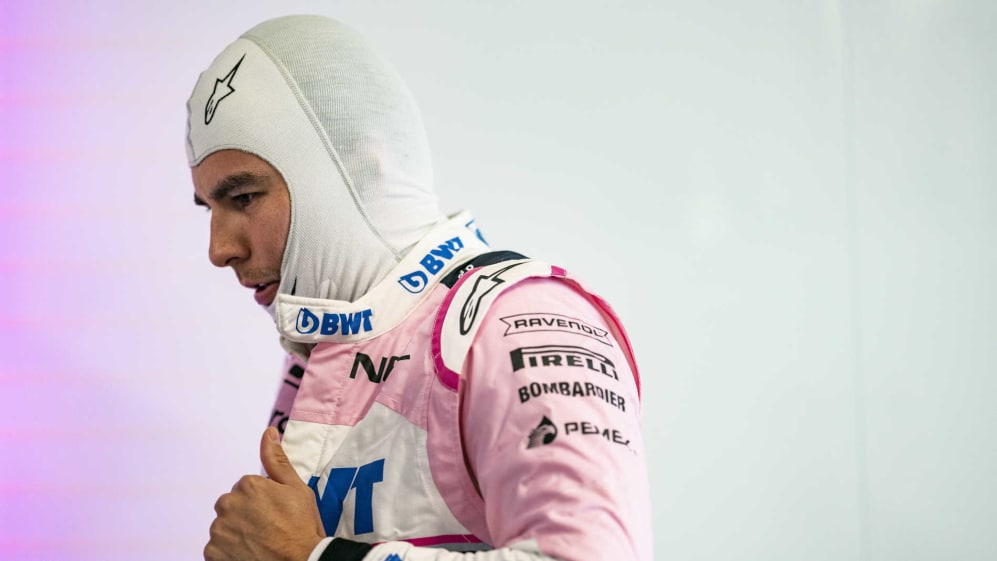 It was not a good day for Racing Point in Montreal. First Lance Stroll's new-spec Mercedes engine was engulfed in flames in FP3, and then neither he nor team mate Sergio Perez were able to progress beyond Q1 in qualifying.
Stroll's power unit failure forced the team to switch him back to the previous spec version used in Monaco for qualifying. They managed to get the change made in time, but the relative deficiencies of the older engine put the Canadian at an instant disadvantage.
"I missed out on doing any laps in final practice and we had to go back to the old spec engine, which is several tenths down on performance," said Stroll, who ultimately qualified 18th, but will line up 17th on the grid thanks to Kevin Magnussen's pit-lane start.
"The guys and girls in the garage did a great job to fit the new power unit in time for qualifying, but I just felt on the back foot going into the session. Without these problems, I'm sure I could have gone further in qualifying.
"I still feel positive about tomorrow. It's my home race and I'm going to give it my best shot. I remember in 2017, I came back from a difficult qualifying to score my first F1 points in Montreal. I need to pull something similar out of my pocket tomorrow."
Perez, meanwhile, with no engine woes to blame, ended the session 16th, narrowly missing out on Q2 after things simply didn't come together. And the Mexican admitted it felt painful not to have got the most out of the car.
"The pace was there to go through to Q2 and beyond," he said. "That's the worst feeling you can have as a driver, when you know you could have done much better. I had a lock-up into Turn 10 and lost time there.
"The gaps are very small and we thought we had more of a margin than we did. It was about getting a good lap and I didn't perform 100%. Just a couple of hundredths made the difference in the end, so to find ourselves out in Q1 because I didn't maximise the car's performance hurts a lot – especially knowing how much hard work the whole team have done to improve the car recently.
"We'll see what we are able to do tomorrow. It's going to be a hot race, which will make it difficult with the management of the brakes, because they suffer a lot here. We won't give up; there's still a long way to go and I want to come away from Montreal with some points."
Neither Perez nor Stroll has scored since Azerbaijan, and though Racing Point lie fifth in the constructor standings, rivals Haas, Toro Rosso, Renault and Alfa Romeo are all no more than four points behind them.