Racing Point's Perez admits he'll be 'disappointed' not to beat the McLarens in Austrian GP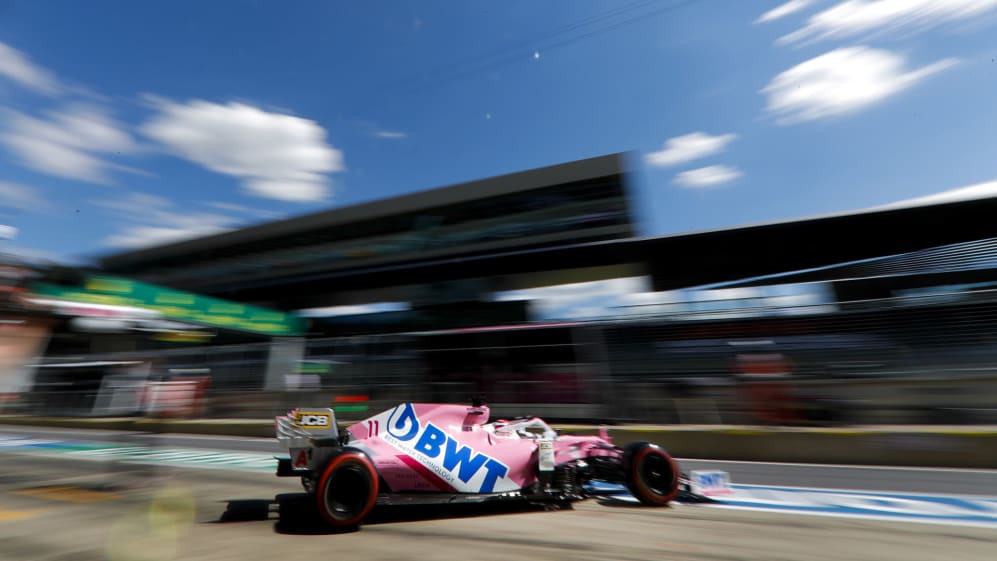 Racing Point have been the shock package of the 2020 Austrian Grand Prix weekend – but the team in pink had to play second fiddle to rivals McLaren in qualifying, a slight that Sergio Perez planned to rectify in Sunday's race.
Perez ended up a startling P3 in Free Practice 2, behind only the dominant Mercedes cars, with the performance of Racing Point's own Mercedes-inspired RP20 raising eyebrows from fans – and hackles from their rivals.
But McLaren fought back in qualifying when Lando Norris put his MCL35 fourth on the grid, the Briton's best ever qualifying performance and 0.242s clear of sixth-placed Perez – who set the exact same lap time as Red Bull's Alex Albon but later in the session, meaning Albon took P5.
QUALIFYING REPORT: Scintillating Bottas takes masterful pole as Ferrari struggle in Austria
"I think the McLarens showed their true pace right at the end there in Q3," said Perez. "We knew all the way through the weekend that the margins were very small around us with the McLarens, with the Red Bulls and people behind like the Renaults and so on.
"My Q3 was quite okay... I matched Albon, did the same lap time as him but unfortunately he did it before, so tomorrow we look forward to doing a good race. I think we have good race pace so we should be able to fight from there."
READ MORE: 'We never thought we could beat Racing Point,' admits Norris after career-best 4th in qualifying
Asked how close he thought Racing Point's race pace would be to McLaren's, Perez replied: "I think very. I think we're going to be in the mix and definitely [I'm looking] forward to it. I will be disappointed if we don't beat them tomorrow."
Meanwhile, with just 1.3s covering the top 10 in qualifying, Perez's P9-placed team mate Lance Stroll told F1 fans that they're in for a treat in 2020, judging by the evidence so far.
"It's very tight," said Stroll. "Any given lap, there's five or six positions in it. It's great to see, it's great for the fans, it's great for us drivers. We want to see lap times that are really tight between all the drivers and that's what we're seeing now. I think it should be a very exciting season for the fans back home and for us drivers."