Raikkonen says there's 'no easy fix' for Alfa Romeo's 2020 issues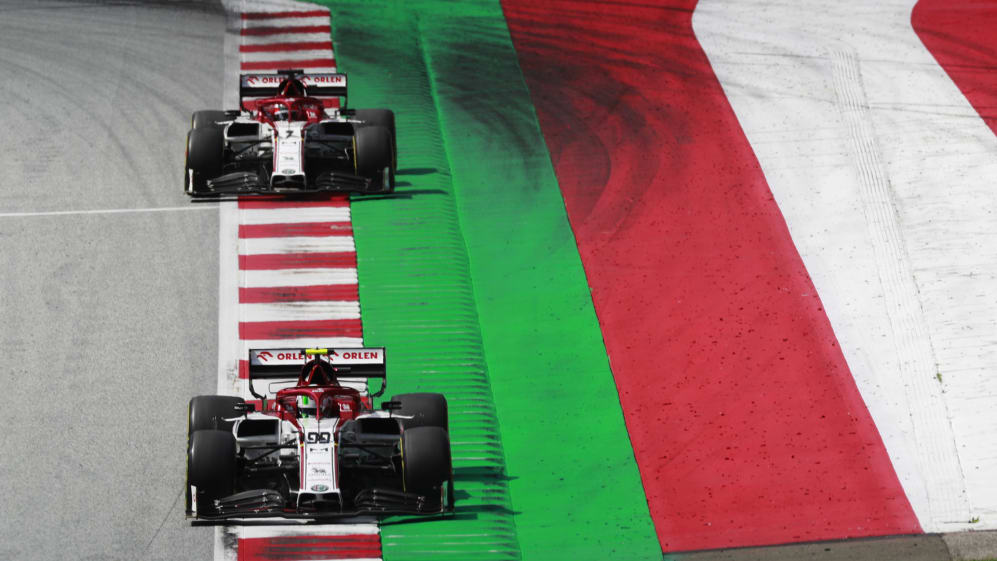 On the back of a promising couple of seasons, Alfa Romeo's 2020 has been a struggle so far, with the team having netted just two points, while they remain the only squad to have failed to make it out of Q1 in the first five Grands Prix of the season. And according to Kimi Raikkonen, turning that form around won't be the work of a moment.
At the 70th Anniversary Grand Prix, both Alfa Romeos started on the back row of the grid for the second time in three races, while Raikkonen and Antonio Giovinazzi then failed to add to the team's constructors' tally in the race – with Giovinazzi's two points at the season opening Austrian Grand Prix still their only score of the year.
Raikkonen irked by point-less showing at Silverstone – 'We got nothing out of it'
And while all three Ferrari powered teams – Ferrari, Haas, and Alfa Romeo themselves – have struggled for straight-line pace in 2020, Raikkonen believes that Alfa have other issues they need to get on top of.
"The engine side, it is what it is, but even if we had the best chassis, we should be up there," said Raikkonen ahead of the Spanish Grand Prix. "Obviously we don't, so we need to improve on that side, and obviously the difficult side is, it's not an easy fix, it's not the quickest fix. It takes time, so hopefully step-by-step we can start turning it around and being where we want to be.
"Obviously we are too slow, but where did we go wrong? I guess when we designed the car. Obviously we hoped that we were back where we started last year. We were obviously a lot better off if you compare with the other teams [in 2019] and this year, definitely not where we were hoping to be, or expected to be, so there's been something gone wrong and obviously we need to improve the downforce.
"We need more aero... and obviously to go faster around every corner. The balance can be quite good, but the lap time is not there, so it's quite easy in that way to say what we need. But the most difficult part of the whole F1 is probably the aerodynamics, so it's not an easy fix."
READ MORE: Alfa boss Vasseur talks up Hulkenberg talent – but says 'too early' to discuss 2021 driver line-up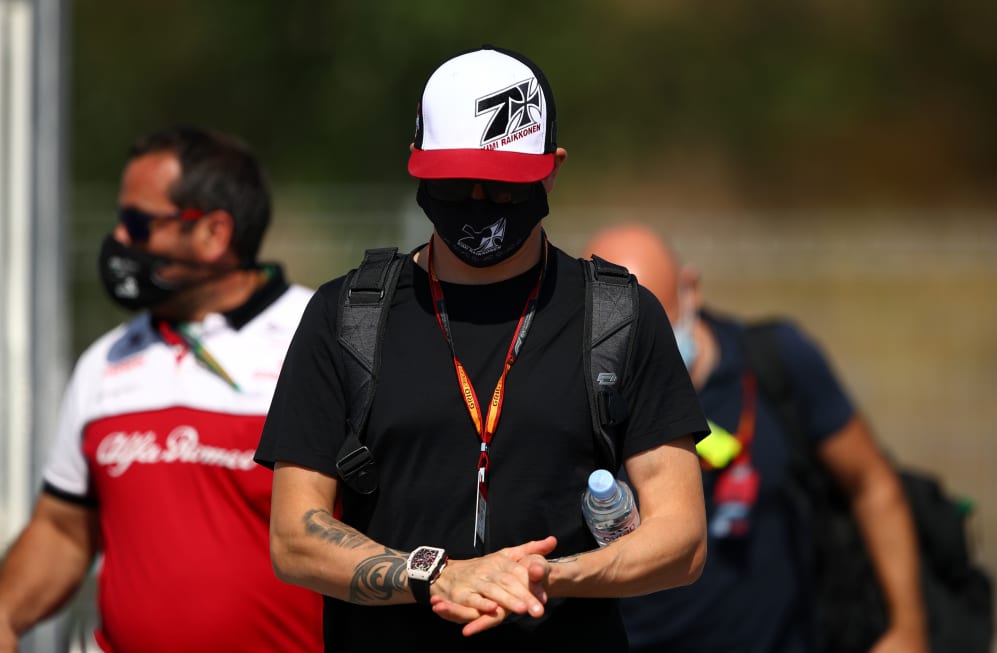 TRENDING TOPICS: Red Bull's resurgence, and 5 other talking points ahead of the Spanish GP
Giovinazzi agreed with Raikkonen, adding that just "a few tenths" of improvement could brighten the mood in the Alfa camp.
"We're doing our best and we need to find not a big amount of gap," said Giovinazzi. "We need to just find a few tenths that would make our lives a bit easier, and then motivation is going higher as well and confidence with the car is going higher.
"To drive, it's not really bad," added Giovinazzi, "but just the pace is not there, the speed is not there, but we are working really hard to find out where we can improve outside of the engine, because like I said, it's not our priority – our priority is to improve our car."