Technical
RAPID REACTION: Our first tech take on Alfa Romeo's 2021 C41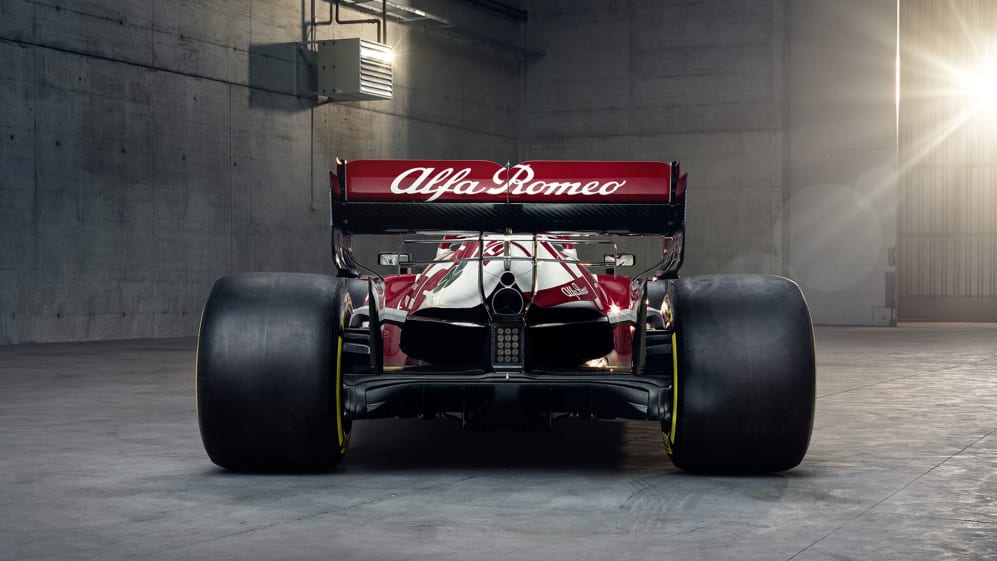 We are well into launch season now, with Alfa Romeo the latest to reveal their new car, via an online event hosted in Poland on Monday. The Swiss-based team managed to score only eight points in 2020, so will their new challenger fare better this year? F1 technical expert Mark Hughes gives his instant verdict on the C41...
Alfa Romeo's new C41 model is perhaps the least visibly changed from 2020 of the three cars that have so far been launched. But the most obvious visual distinction is an all-new nose, and this is where the team's regulation permitted two-token spend has been made.
READ MORE: Fresh look for Alfa Romeo as they launch C41 challenger for 2021
The nose is significantly narrower than on last year's C39 and its tip is shaped quite differently (as you can see in the two images below). The 'twin nostrils' have disappeared as the Jan Monchaux-led technical team has sought to optimise the front of the car around the under-nose cape which aids in the creation and direction of the spinning vortices that are fed towards the barge boards.
The trend over the last two years has been away from the wide nose and Alfa – in common with AlphaTauri and Ferrari – has been among the last to follow this trend.
By the standards of last year's Mercedes or Red Bull, this is still a wide nose. There is a trade-off to be made. The wider nose can actually create more downforce at high car speeds by utilising the low-pressure area beneath it to speed up the flow to the underfloor.
But at low speeds this can become something of a dead area for the airflow and furthermore it means the cape cannot begin turning the air towards the barge boards as soon. The sooner the flow can be turned, the more consistent it will tend to be by the time it arrives at the barge boards, allowing them to do their job better.
RAPID REACTION: Our first tech take on McLaren's 2021 MCL35M
There are also hazards associated with going extreme on narrowing the nose, quite apart from it being tougher to get through the regulation crash test. It can also make it trickier to prevent the various vortices trailing off the front wing and cape from interfering with each other and reducing their effectiveness in speeding up the flow. The airflow management needs to be even more precise when adopting the narrow nose – as Red Bull found out when it made the change into 2020.
Other than the nose, the C41 looks remarkably similar to its predecessor, albeit with the new regulation narrow floor. It retains a heavily inboard-loaded front wing and what appears to be the same front suspension and radiator inlet shape.
See the car from all angles in the gallery below.