Verstappen pinning Spanish Grand Prix victory hopes on Mercedes tyre struggles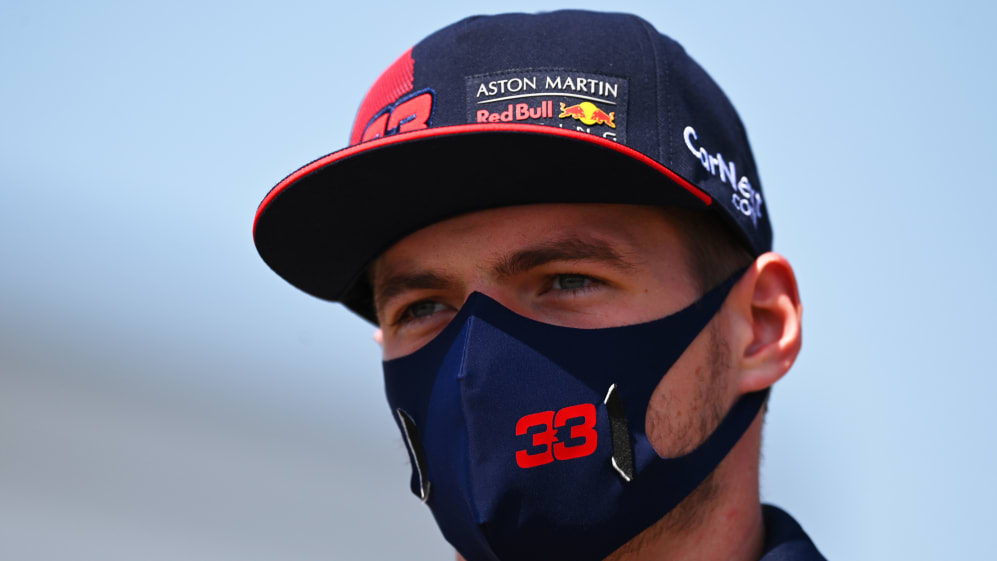 Max Verstappen has admitted that his victory at the 70th Anniversary Grand Prix surprised even him. And according to the Red Bull driver, any chance of a repeat performance at the Spanish Grand Prix will depend on Mercedes struggling with tyre issues again.
A combination of softer compounds and hot temperatures made for a perfect storm at Silverstone that allowed Verstappen to beat Silver Arrows pair Valtteri Bottas and Lewis Hamilton for the first time in 2020 on pure pace.
READ MORE: Verstappen hails 'incredible' victory at Silverstone, saying 'I didn't see it coming!'
But asked if he'd been confident prior to the race of being able to overcome the Mercedes from his P4 grid slot, Verstappen replied: "Not before the race. I thought that I could have a good race, but I still thought they would drive off a little.
"But they got massive tyre issues, so then from our side, we didn't really have that. That's why I think we were so competitive."
There are factors both for and against Verstappen enjoying a repeat visit to the top step of the podium at the Circuit de Barcelona-Catalunya this weekend, with a move back to the hardest set of tyre compounds likely to favour Mercedes – but with Red Bull's RB16 appear to work better in hotter conditions than its Mercedes W11 rival.
And asked if he thought he could realistically mount a challenge to Mercedes in Spain – the track where he took his first F1 victory back in 2016 – Verstappen replied: "I don't know at the moment… If we have a weekend like the last weekend in Silverstone then yes. But if we have the scenarios like all the other weekends, then absolutely not.
READ MORE: 'I want challenging races' says Hamilton as he welcomes Red Bull threat
"It's nice and warm, that's good, but we run the harder compounds again, so a bit tricky to say. I know this track can be quite hard on tyres, but we just have to wait and see."
Verstappen's victory at Silverstone was enough to lift him to second in the drivers' standings, meanwhile, ahead of Mercedes' Valtteri Bottas, with Verstappen now 30 points behind leader Lewis Hamilton.