Red Bull boss Horner – Verstappen has 'come of age'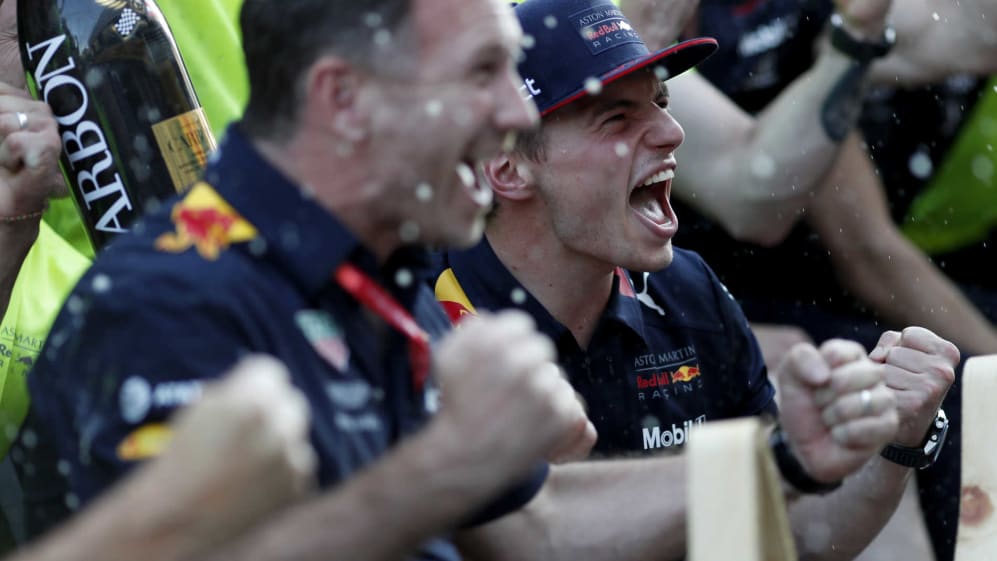 Losing a race victory in the final four laps is a disappointment that couldn't realistically be avoided for Max Verstappen, but Red Bull Team Principal Christian Horner was still impressed with his driver's post-race reaction in Hungary last weekend.
Verstappen secured his maiden pole position on the Saturday and led Lewis Hamilton for much of the race, but was unable to drop the Mercedes even though he retained the lead through the first round of pit stops. As the front two were comfortably clear of the rest of the field, Mercedes decided to take a second pit stop to switch to medium tyres and Hamilton was able to pass Verstappen late on, but Horner says the response from his 21-year-old driver belies his age.
READ MORE: Dissecting the strategic battle between Mercedes and Red Bull in Hungary
"I think he has driven with great maturity," Horner said. "Even at the end of the race, to lose the race with four laps to go is hugely frustrating, but I think he gets the bigger picture, knew the situation we were in and understands how the race is being read because to the layman it may seem that Red Bull got their strategy wrong. We didn't.
"Mercedes just had the quicker car and the ability of a free pit stop opened up to them. He had the maturity immediately to understand what that situation was and I think he has really come of age this year."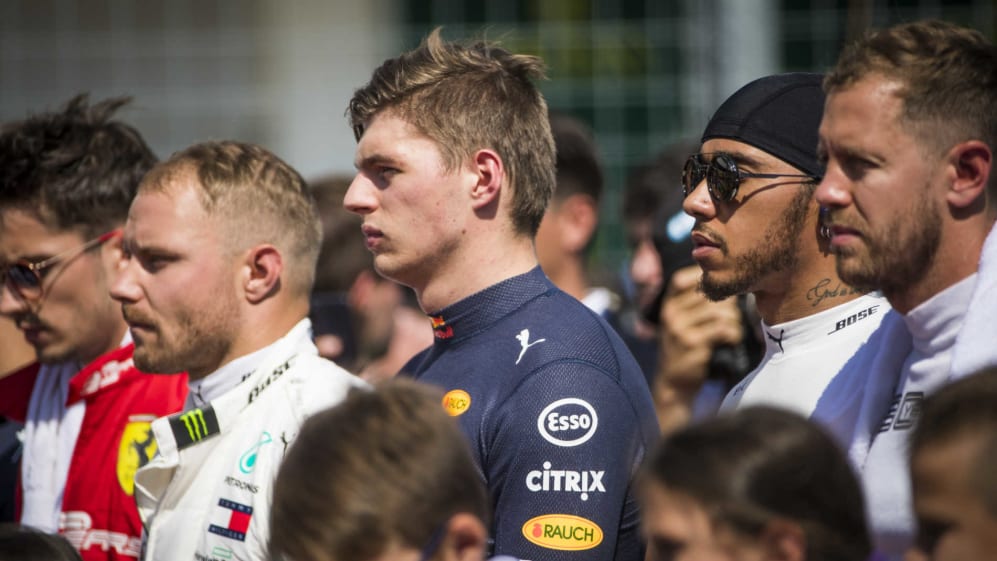 Although Red Bull have been extremely competitive in recent weeks - winning two of the last four races and securing their first pole position of the season in Hungary - Horner doesn't believe Verstappen is in the championship picture and instead sees the rest of this season as a chance to be serious contenders next year.
"Thank god for Red Bull and Max Verstappen for Formula 1 at the moment! It's great to have races like (Sunday), even though we didn't come out on top, it's what fans want to see. I think the last four races in reality have been great races. Hopefully with the tracks we have coming up, there are exciting races to come and if the grid does concertina, and Max can race against Lewis and the Ferraris as well, then it is bright for the future.
READ MORE: Max Verstappen says five race wins 'possible'
"I think Lewis is now over 70 points ahead, which is close to a three-race advantage with nine to go. So basically Lewis would have to not turn up for three races, if his cough comes back or something or he gets athlete's foot, it's hugely unlikely. They would have to mess up by gargantuan proportions not to win this championship.
"But our target for the rest of the year is to close that gap at races like (Hungary) and hopefully some races will work out the other way around for us like they did last weekend, and as we get more performance on the car, Honda make progress, this is very much a building year as we get to 2020."
Verstappen may be 69 points adrift of championship leader Hamilton, but he is now just seven behind second-placed Mercedes driver Valtteri Bottas, while Red Bull are very much in the hunt for second in the constructors' championship, trailing Ferrari by 44.