Red Bull drivers say they feel 'back to normal' at Mugello after Monza slump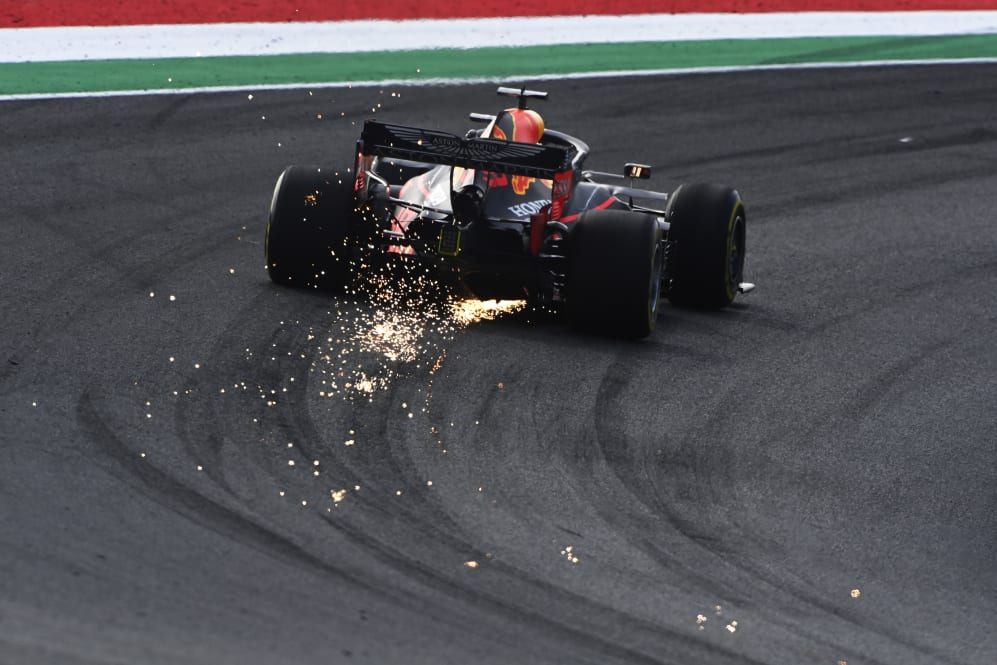 Off the back of a difficult weekend at Monza, Red Bull drivers Max Verstappen and Alex Albon ended Friday at the new-to-F1 Mugello track much happier, as they finished Free Practice 2 for the inaugural Tuscan Grand Prix in third and fourth, behind only the Mercedes drivers.
After a point-less race for the team at the Italian Grand Prix, Verstappen – who tested a GT car at Mugello a few weeks ago to get his eye in – was quickly up to speed with the Tuscan circuit, as he finished FP2 just 0.246s behind Valtteri Bottas' leading time, and 0.039s off second-placed Lewis Hamilton – with Albon a slightly more distant P4, 0.775s off Verstappen's time, and narrowly ahead of the Renault of Daniel Ricciardo.
FP2: Bottas leads Hamilton and Verstappen, as Norris is first into Mugello barriers
"I'm pretty pleased with how the car was behaving," said Verstappen at the end of Friday. "We were not too far off Mercedes so that was a good thing, and also balance-wise – of course, always things to improve but overall I was pretty pleased.
"It's a very cool track," he added. "There are so many fast corners, and in a Formula 1 car, to take especially Arrabbiata 1 and 2 flat-out easily is quite incredible, so it's really nice and really enjoyable to drive."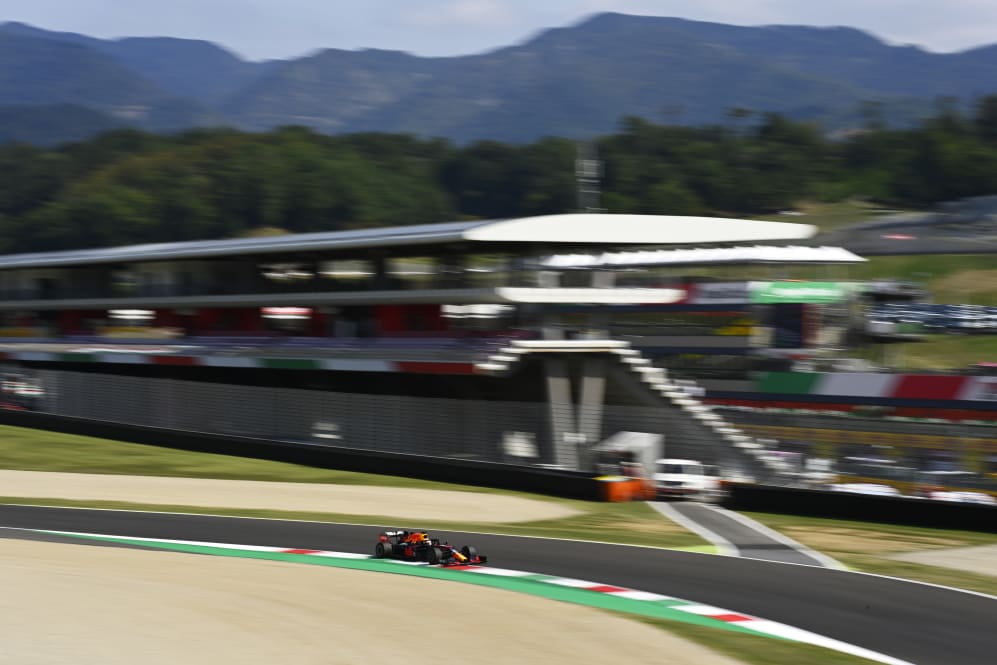 Despite the gulf between himself and his team mate, Albon said that Red Bull's positive performance on Friday at Mugello felt like a return to normality for the team, with Verstappen – used to slotting into P3 in qualifying behind the Mercedes pair this year – having been outqualified at Monza by a McLaren and a Racing Point, as well as the Mercedes duo, last weekend.
"It was alright," said Albon of his day. "I just need a bit more balance in the car, but actually I think relatively happy. Obviously coming from Monza, we were struggling a little bit, so a bit more of a conventional circuit and fingers crossed everything's back to normal."
READ MORE: Red Bull to give Albon 'best opportunity' to retain his seat, not planning Gasly swap
Looking ahead to Sunday's race, meanwhile, Albon gave a hint at Red Bull's strategy, while admitting that the three hardest Pirelli compounds in use this weekend appeared to be more robust than he'd been expecting on Mugello's abrasive tarmac.
"[The tyres] are holding up surprisingly well," he said. "I'm not too sure why, but even the softs are performing pretty well so it's all looking pretty reasonable out there. I don't think we'll have any of the issues like we did at Silverstone – but I still think we'll be doing a few pit stops…"