'It can't get any worse than Monza' says Verstappen as he predicts Red Bull revival in Mugello
The Italian Grand Prix was, on the whole, a weekend to forget for Red Bull, as Max Verstappen retired from the race while Alex Albon was left to come home 15th out of 16 runners, with the team recording just their second no-score of the season. But Verstappen is predicting a revival in Red Bull's fortunes this weekend as F1 prepares to race at Mugello for the first time.
An overheating issue on his RB16 at Monza forced Verstappen out of the race on Lap 30, although prior to that, the Dutchman had been having a hard time of it, with a poor start from fifth on the grid then compounded by contact with Racing Point's Sergio Perez.
READ MORE: Vettel admits he came close to retirement before signing up to 'exciting' Aston Martin project
But Verstappen is anticipating a return to his usual role as Mercedes-botherer this weekend at Mugello, where, with the track consisting of medium and high-speed corners, he is expecting Red Bull's strong aerodynamic package to be rewarded.
"I think we should be back in a decent place behind Mercedes," said Verstappen. "It's a new track of course, so we first have to see how the car is set up. For sure we have to make a few changes to that, but overall I'm quite confident that we can have a positive weekend here... I definitely think it can't get any worse than Monza, so it will only be better!"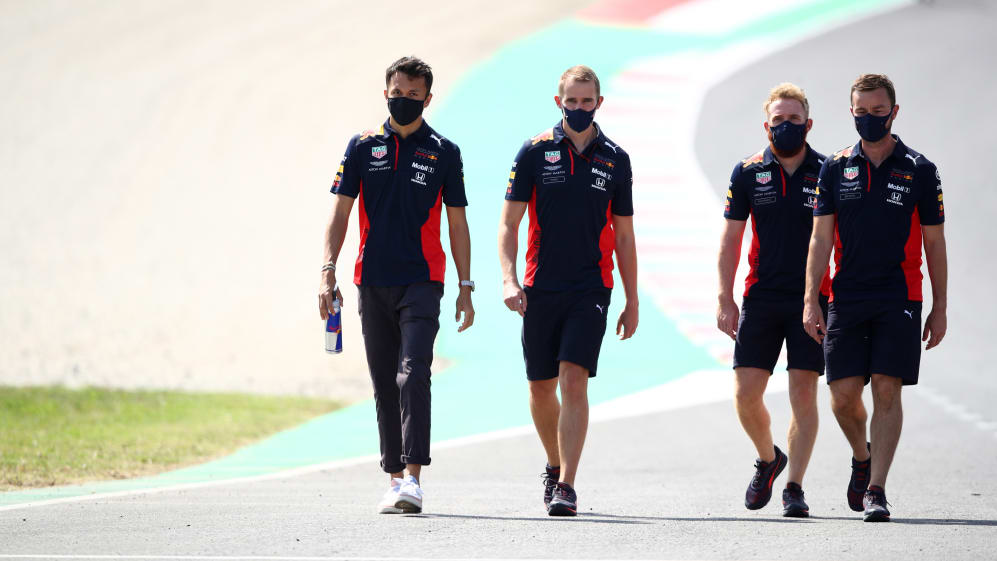 Verstappen's team mate, meanwhile, was preparing himself for a physical encounter this weekend at the Suzuka-like circuit, with Albon having previously raced at Mugello during his junior career.
"I think it's going to be the most physical track we'll drive this year – probably ever," he said. "I think the lowest gear is fourth gear, so it's going to be fun, especially on our necks, I'm sure we're going to feel it. It's a cool circuit... it's nice to go to these old-school circuits with proper history and it has that character which we don't always get with the new circuits, so I think it's a thumbs up."
READ MORE: Gasly says Monza win has given him 'big boost' as he reveals hopes to emulate Vettel achievements
Unlike Albon, Verstappen's brief junior single seater career didn't afford him the luxury of racing at Mugello before. But the Dutchman revealed that he'd recently carried out a recce of the track in a GT car to help get his eye in…
WATCH: Charles Leclerc is your guide for a flying lap around the high-speed Mugello circuit
"I've been here a few weeks ago to drive, because I've never been here before," he said. "I think that's the best way to learn a track – you can drive it on the simulator but I haven't done that, so you get a bit of a read.
"Of course, the car was a bit slower but it's still fine. That was important – it just gives you a little bit of a head start. I know of course that other drivers have been racing here but I had a full day of driving so I don't think it will be that bad.
"It's going to be very fast," he added, "so I like that."