Red Bull 'highly likely the place for me' in 2023 says Ricciardo, after signing off McLaren career with points in Abu Dhabi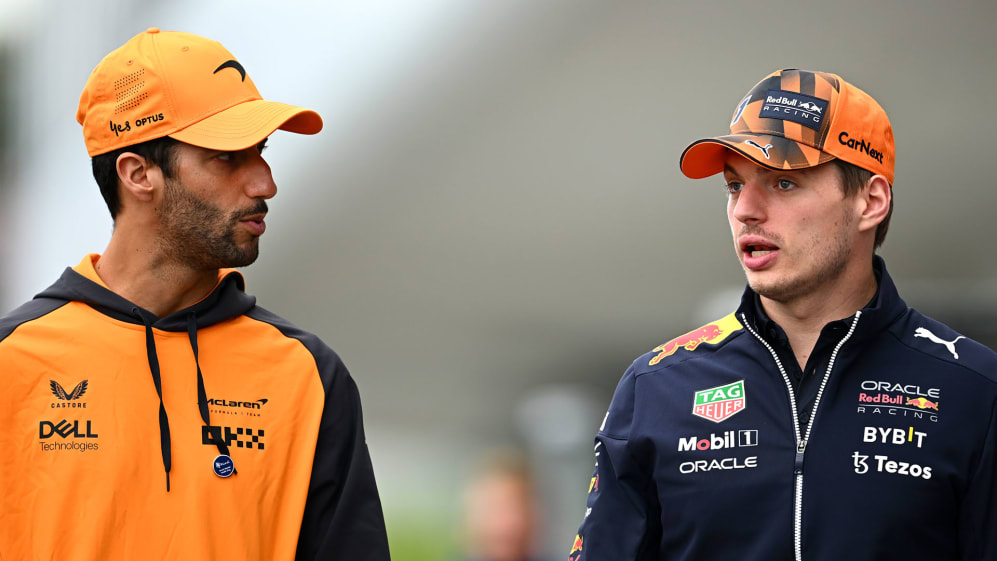 Daniel Ricciardo ended his challenging two years with McLaren with a strong run to P9 in Abu Dhabi, with the Australian now seemingly set to head back to the Red Bull team where he spent the most successful tranche of his career for 2023 in a third driver role.
Starting a penalty-hit P13 at Yas Marina (having taken Kevin Magnussen out of the Sao Paulo Grand Prix on Lap 1), Ricciardo struggled to make an impact in the race's early laps. But a decision to go for a one-stop strategy – McLaren team mate Lando Norris opting for two stops en route to P6 – allowed Ricciardo to claim P9 at the flag, as he held off the assails of F1 retiree Sebastian Vettel.
MONDAY MORNING DEBRIEF: Why strategy wasn't kind to Vettel in his swansong race
Reflecting on his final race for McLaren – one of only eight times the Australian has scored points this season – Ricciardo said: "I'm relieved with the race today, relieved with how it ended. When I look back to a week ago [in Sao Paulo], if that was the finale, it certainly would have left more of a sour taste in my mouth or whatever.
"So to see the chequered flag, to be in the points, to hold off Vettel the last 10 or so laps, that was fun and I feel I crossed the line having put in at least a solid effort, so that makes me feel a little more fulfilled."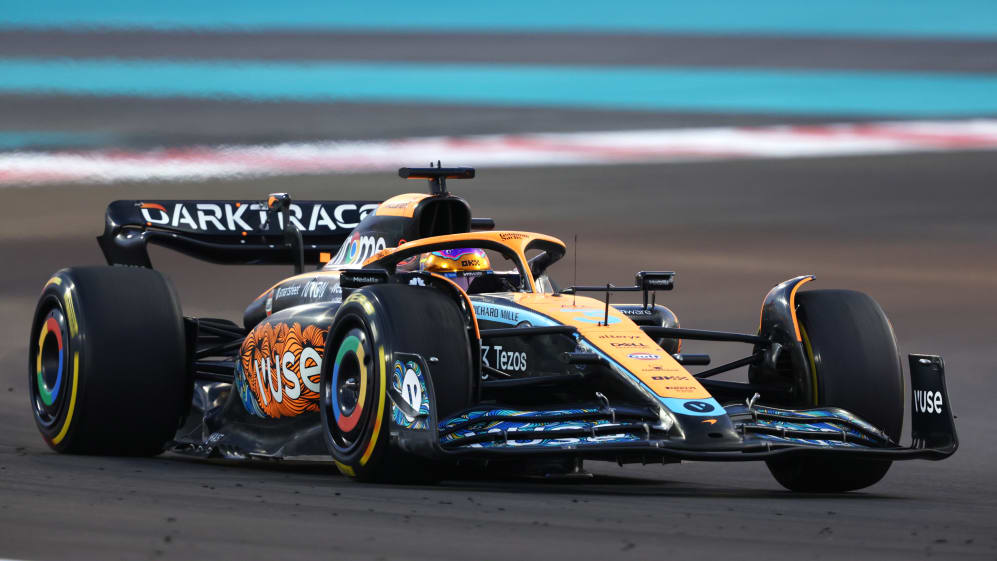 Speaking with Sky Sports F1 presenter Jenson Button, Ricciardo later admitted that the two years with McLaren – during which time he scored 152 points to Norris's 282 – had "beat me down a bit", with the team having confirmed in August that they would be ending their partnership with Ricciardo a year early to allow Oscar Piastri to race for them.
"I remember Barcelona last year, so early in my McLaren career, I out-qualified Lando," Ricciardo told Button, "and you said to me it's about time you're starting to show us some pace. Pretty much two years later, same story.
READ MORE: Verstappen cruises to victory in Abu Dhabi as Leclerc seals P2 in standings over Perez
"It's obviously beat me down a bit, the last couple of years and that's why I need some time removed from it to just like – I don't want to go too deep and say, like, 'find myself' but sure, find a part of myself again and rebuild a little bit.
"There were certainly some races I felt a bit more comfortable, but that was the struggle," added Ricciardo of his 2022 season. "I'd have some races where I'd be like 'oh we're back' and then all of a sudden a week later, we'd be back where we were, so that… inconsistency and a little bit of the unknown is what made it so tricky. But I'm happy to have had at least a few nice ones since the summer break."
As to his future plans, over the weekend Red Bull Team Principal Christian Horner moved to confirm Dr Helmut Marko's comments to the media that Ricciardo was poised to re-join the team he won seven races for between 2014-2018 in a third driver capacity for 2023 – with Ricciardo asked about the move on Sunday evening in Abu Dhabi.
READ MORE: Horner confirms Ricciardo poised for Red Bull return
"That is the, let's say, highly likely the place for me," said Ricciardo, who added an eighth career win with victory for McLaren at Monza last year. "I can't say 100% till things are signed off and whatever but that's certainly what's closest now and yeah, I look forward to that. If it is though, I'm not going to be at 24 races, otherwise I may as well be on the grid somewhere!
"So I still made it clear [to Red Bull] that I need some time off for myself, to get away a little bit – but yeah, I'll be around to some extent and try to stay involved."