Horner confirms Ricciardo poised for Red Bull return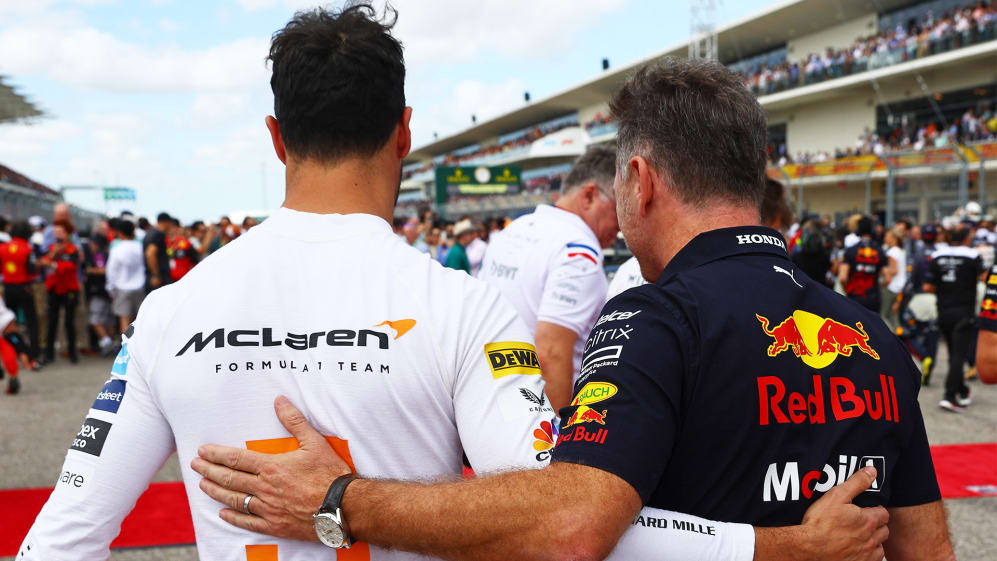 Christian Horner has admitted that an offer is on the table for Daniel Ricciardo to rejoin Red Bull in 2023, as part of a role that would see him support full-time drivers Max Verstappen and Sergio Perez.
Ricciardo will depart the F1 grid at the end of the season after two challenging years with McLaren, but the Australian recently stated that he wants to retain links to the sport ahead of a potential comeback in 2024.
On Friday in Abu Dhabi, Red Bull advisor Helmut Marko implied to Sky Germany that Ricciardo would be returning to the team as a third driver for the 2023 season, while taking on show run and marketing duties.
READ MORE: 5 things we learned from Friday practice at the Abu Dhabi Grand Prix
Asked about Marko's comments, and the prospect of Ricciardo rejoining Red Bull, Horner said: "We haven't signed anything yet, but Helmut in his enthusiasm has obviously announced it! I guess that means that Daniel will be joining us, unless of course he chooses not to sign it!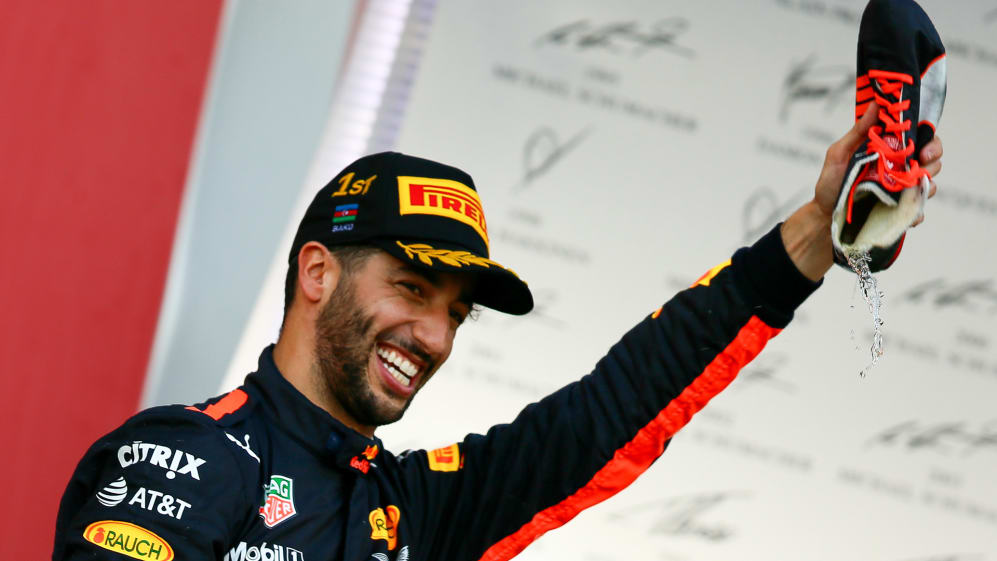 "Daniel's a big character. It's been disappointing to see his performance this year; I think he would have wanted a lot more out of the season. But he's still one of the biggest names and characters in F1, and he obviously has a history of being a Red Bull junior.
"Just with the demands that are on the race drivers these days, from the marketing perspective alone… we're very active as a team, we do many, many show runs and events, and to have a driver of Daniel's profile and history with the team, within the group, is only an asset for us.
READ MORE: Verstappen says RB18 'in a good window' on Friday in Abu Dhabi as he goes in search of 15th win in 2022
"It means that he keeps in touch with F1 and we'll obviously be using him on the simulator as well, and he'll be attending potentially some events – of course, if he does sign the contract! But I'm sure that will all become clear in the event of him signing a contract."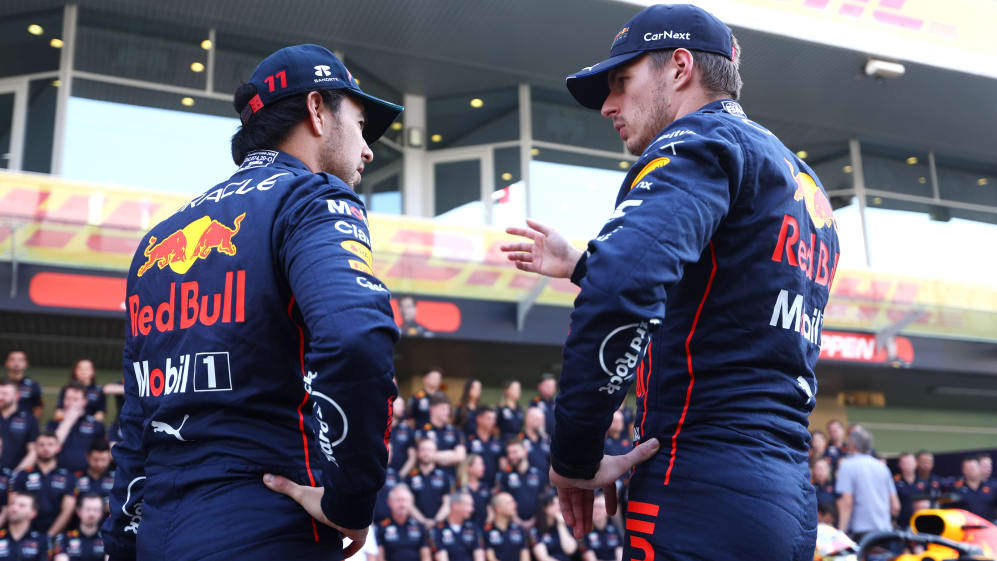 However, Horner played down the prospect of Ricciardo returning to a race seat with Red Bull, putting his faith in their current driver line-up of Verstappen and Perez – as the outfit bid to move on from the Sao Paulo GP team orders controversy.
"No. Daniel's contract is very specific, for a specific reason. We have a contract with Checo for the next two years," said Horner, when asked if Ricciardo could become an option for promotion in the longer term.
"What the partnership of Max and Checo has produced has been phenomenal for us. The five one-two finishes so far this year, the constructors' championship that we hadn't won for eight years, is a phenomenal achievement, and obviously the combination of both drivers' points contribution.
READ MORE: 'I've never been a bad team mate to anyone' maintains Verstappen after Brazil team orders row
"The two drivers, they do have a good relationship, they've raced well for the team, and we've got no reason to see that being any different tomorrow, or for the duration of their contractual commitment to the team thereafter."