Red Bull looking 'ridiculously fast' in 2022, says Hamilton – but Mercedes 'undoubtedly' the best team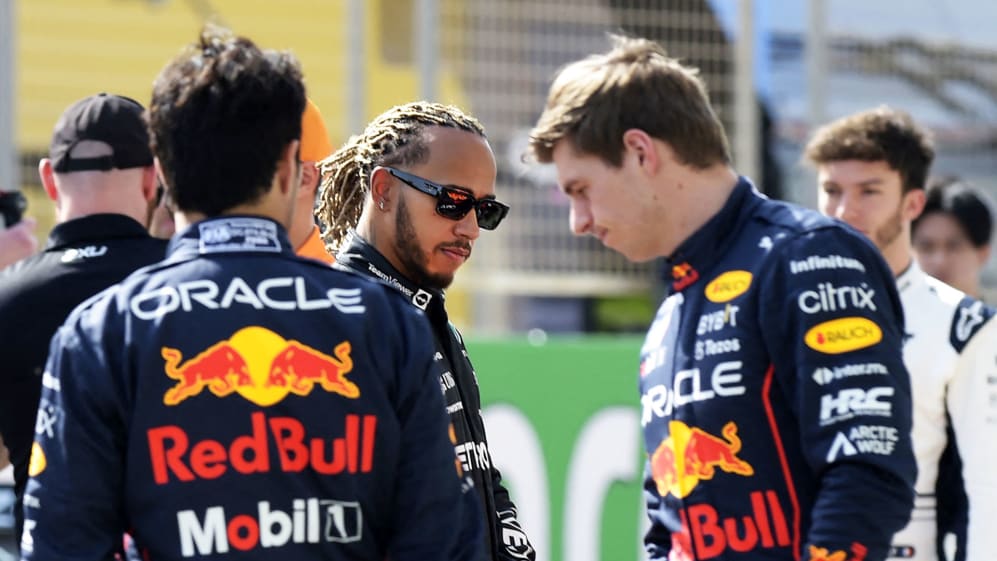 Lewis Hamilton fired a defiant warning shot to Red Bull ahead of the start of the 2022 season, stating that, while his rivals may have looked fast in pre-season running, his Mercedes squad remained "undoubtedly" the best team, adding that winning a record eighth drivers' title would be "mind-blowing" to him.
Despite Hamilton having been beaten to the 2021 drivers' title by Red Bull's Max Verstappen, it was Mercedes who claimed an eighth consecutive constructors' championship last year.
But 2022 pre-season running saw Mercedes struggle with bouncing issues on their all-new W13, while Verstappen posted a scintillating lap on the final day of Bahrain's Official Pre-Season Test to go fastest of anyone – as Hamilton told reporters: "At the moment, I don't think we will be competing for wins."
READ MORE: Mercedes 'won't be competing for wins' with car in current state, says Hamilton
But asked at a Q&A session at the Expo 2020 Dubai event how he viewed the pecking order ahead of the season start, Hamilton backed Mercedes to be strong, even in the face of stiff opposition from their rivals.
"The testing's been difficult," Hamilton told the crowd at the event. "There were a lot of cars that were looking quite fast. The Alfa Romeo was looking fast, Valtteri [Bottas] was looking quick. Obviously the Red Bull looks ridiculously fast at the moment, and the Ferraris.
"But we are the best team," Hamilton added defiantly. "Undoubtedly."
READ MORE: 'At the moment the performance isn't there' says Russell, as Mercedes end testing with work to do
Hamilton said that work to improve the W13 would be ongoing throughout the week leading up to the opening Bahrain Grand Prix on March 18-20, commenting: "The testing was tough, but the great thing is, right now after this I have a conference call with all the guys in Brixworth [Mercedes High Performance Powertrains' HQ in the UK], talking about the engine, the driveability, about how we can get more power out for this week.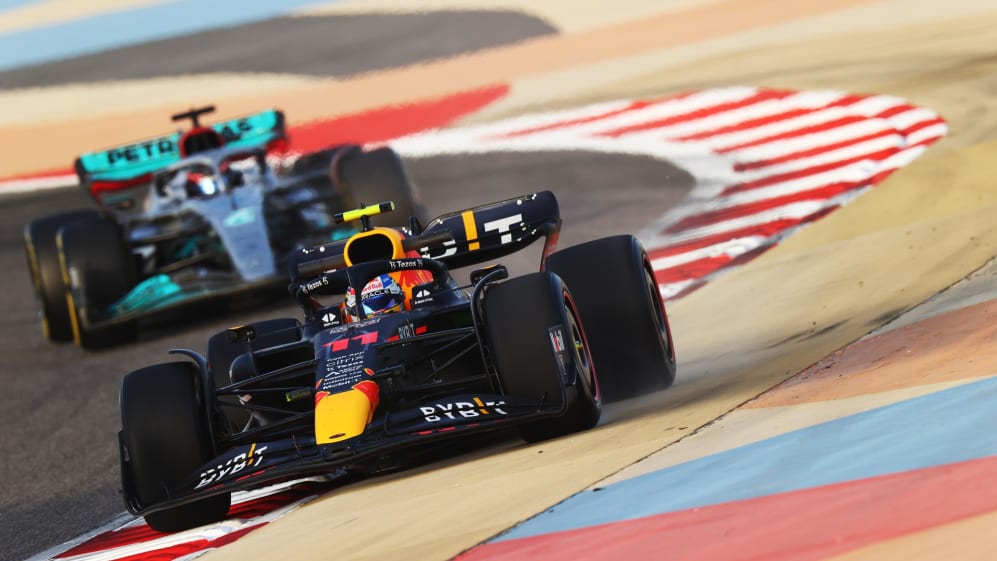 "Then I have another conference call with all the engineers up in Brackley [Mercedes' factory] and just [discussing] how we can push this car forward, how we can stop it from jumping, how we can extract all the performance from it. So everyone's hyped, everyone's excited. And these engineers, they love the challenge. So it's good."
READ MORE: The 5 key questions from the 2022 Official Pre-Season Test in Bahrain
Hamilton – who also revealed in the Q&A that he was planning to integrate his mother's surname, Larbalestier, into his own name in the near future – will be especially keen for Mercedes to get the W13 working as it should, to allow him to gun for a record eighth drivers' title in 2022.
And asked what claiming that title would mean for him, Hamilton replied: "Everything. I think it's impossible to know what the future holds and what it would feel like. But doing something that no one else had done would of course be mind-blowing."