Feature
The 5 key questions from the 2022 Official Pre-Season Test in Bahrain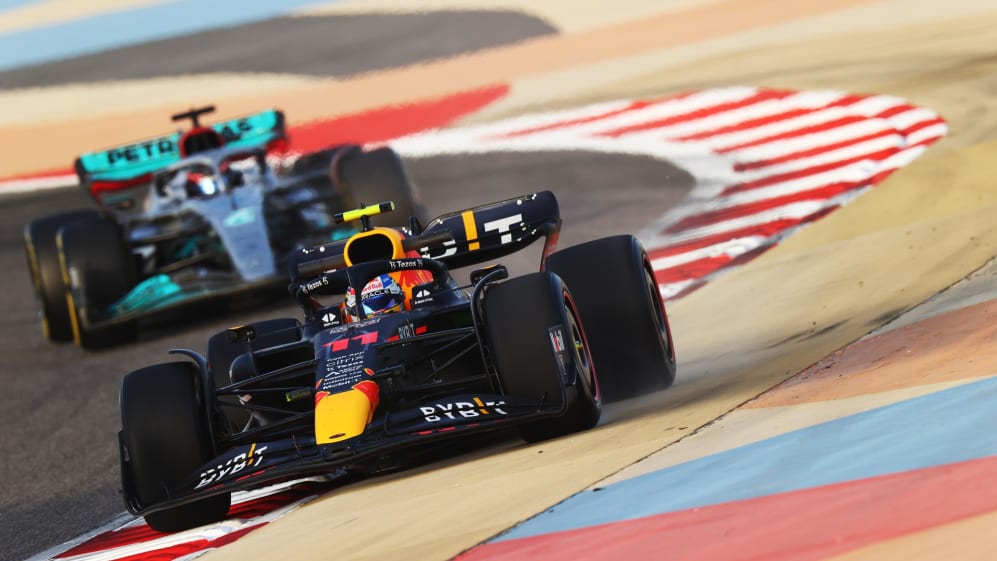 The time for testing is over. Teams now just have a few days to pore over the reams of data they would have gathered over six days of pre-season running – completed with brand-new cars built to sweeping new regulations – before the season gets under way in Bahrain. So where do we stand ahead of race one?
Have Red Bull pulled it out of the bag?
They left it late, but as pre-season testing entered its final couple of hours, Red Bull armed its RB18 and fired a couple of warning shots that will have ricocheted along the pit lane and left their rivals in no doubt they mean business this year.
READ MORE: 5 things we learned from the final day of the Official Pre-Season Test in Bahrain
When chatting after the running about their form – which yielded a big smirk from Red Bull motorsport adviser Helmut Marko when the timing charts lit up with his charge at the top – the team publicly played things down. "The lap times are irrelevant," said Head of Race Engineering Guillaume Rocquelin. Reigning champ Max Verstappen added: "It was just general progression through the day. The car feels alright and we went through our programme."
But there is confidence inside the team that they are looking good for the start of the season. How good is difficult to tell, as you'd expect eight-time world champions Mercedes to come back fighting – as they have done year-in, year-out – for the first race of the season.
But Red Bull head into the race as the happiest of all, and are showing no ill-effects just yet of a hard development push at the back end of last year, which would have sapped resources as they fought for both titles. They are in a very good place right now.
Are Ferrari really frontrunners?
If you could map out the perfect pre-season testing programme, it would look something close to what Ferrari managed to achieve this year. The Scuderia's F1-75 was reliable straight out of the box – and stayed that way through pre-season, as they escaped any significant issues that would have trapped them in the garage.
They ended 2022 pre-season running with 788 laps of both Barcelona and Bahrain under their belt. That's close to 13 Bahrain Grand Prix distances, and the most of any team. Carlos Sainz and Charles Leclerc found a good balance quickly and were pleased with how the car reacted to set-up changes. Boss Mattia Binotto feels they have a "good basis" on which to build and maximise the potential.
READ MORE: How all 10 teams fared in Bahrain's Official Pre-Season Test
The team didn't bring any major updates to the second pre-season event, instead focusing on maximising and understanding what they had – and that has proved to be a shrewd move. It's unlikely that they have catapulted ahead of Mercedes and Red Bull into P1 in the pecking order, but they seem to have slashed the gap and joined the party. And as the most reliable of them all, that could pay dividends early on.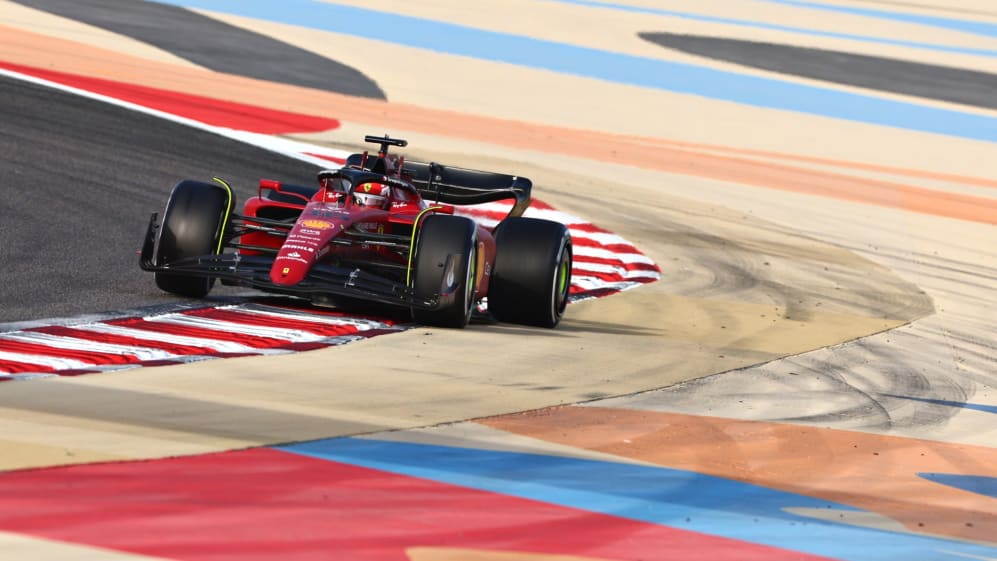 Should Mercedes be worried?
Lewis Hamilton and George Russell cut disheartened figures as pre-season testing ended, the Mercedes duo admitting their team aren't currently in a position to fight for victories when the season kicks off next weekend in Bahrain.
The W13 looked tricky to master out on track, in part because of the bouncing that has been an unwanted characteristic for all the teams during testing season.
READ MORE: Mercedes 'won't be competing for wins' with car in current state, says Hamilton
While some teams seem to have cracked how to turn it on and off, pushing them closer to reaching a sweet spot, Mercedes are still searching for the answer, even if they did feel they made a step in the right direction with set-up on the final day.
But the world champions have been here before, ending testing last year adrift of the pack, only to claim victory at the first race of the season – so it would be foolish to think it couldn't happen again. But it's clear they are not where they would like to be heading into race one.
Who's topping the midfield?
Behind Red Bull, Ferrari and Mercedes, it's looking mighty close for best of the rest. McLaren lay claim to the accolade after their performance in Barcelona, showing the kind of form that suggested we could have a top-four, rather than top-three – but their front axle issues in Bahrain hurt their mileage count massively, and they head into race one on the backfoot. Cure those problems and they seem to have a very fast car. But struggle again and life will be tricky.
After an up-and-down start, Alpine ended pre-season on a high with two strong days of running. Sporting Director Alan Permane said the team made a breakthrough on day three when they worked out how to manage their porpoising.
In conjunction with the pace they showed, across high and low fuel, he reckons they are right in the thick of the midfield fight. They'll bring upgrades around the floor area to Bahrain, but their first major upgrade package won't come for four or five races.
WATCH: The top takeaways from the 2022 Official Pre-Season Test in Bahrain
AlphaTauri are there or thereabouts – and while Pierre Gasly admitted they aren't quite as quick as they'd like to be, that may be due to the fact that their strong season last year has served to amplify their expectations.
Aston Martin's Sebastian Vettel reckons it's a "tight pack" behind the usual leading teams, and thus is expecting "fierce competition". His team's form is hard to read but they got good mileage in Bahrain and there are no alarm bells ringing.
HIGHLIGHTS: Relive the best of the action from the final day of Bahrain's Official Pre-Season Test
Alfa Romeo look fast, but Valtteri Bottas is concerned about reliability, while Williams have made a step – but it's clear that, as the only team without a mule car with which to run the 18-inch tyres before this year, it's pushed them onto the backfoot.
And then there's Haas, who rebounded impressively from a freight delay and last-minute driver change (Kevin Magnussen in for Nikita Mazepin) to end their Bahrain running on a high. That car looks very handy, and after a year trailing around at the back, they could be contenders for points once again.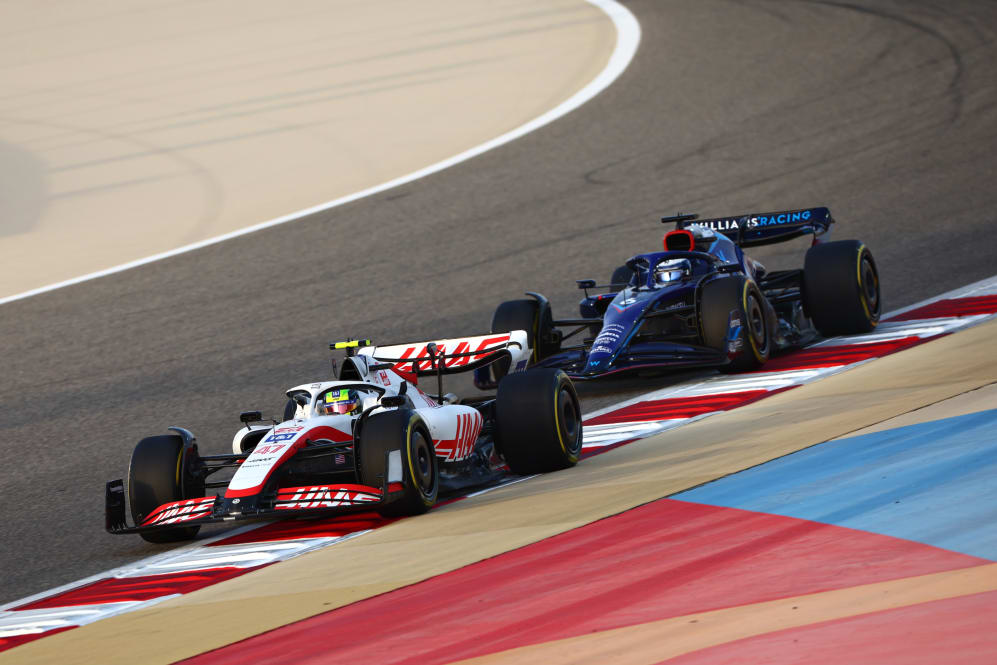 What impact have the new rules had?
It's too early to make any firm conclusions, but the early signs are very good. As the Bahrain test progressed and attention turned to performance, more drivers took the opportunity to get close to other cars to see how easy it was to follow.
The overwhelming feedback has been it's a marked improvement, cars seemingly able to follow through corners when they get within a second of the one in front, which in turn increases the opportunity to make a pass stick. This, then, bodes well for quality racing this year.
READ MORE: Gasly says battle with Hamilton on Day 3 of Bahrain testing shows 2022 cars are 'clearly' more raceable
READ MORE: Leclerc says Ferrari's porpoising problem is 'much better' in Bahrain
The field also looks much closer. If you ignore Williams' low fuel run on the final day – which was completed by Alex Albon when temperatures were close to their warmest and therefore unrepresentative, while everyone else did theirs under the floodlights in cooler conditions – the field was spread by just two seconds, around 1.5s less than at testing last year.
There are the usual caveats that things might change when the season gets under way, but it's still a good position to be in heading into a new era.