Feature
The Winners and Losers of the 2020 Austrian Grand Prix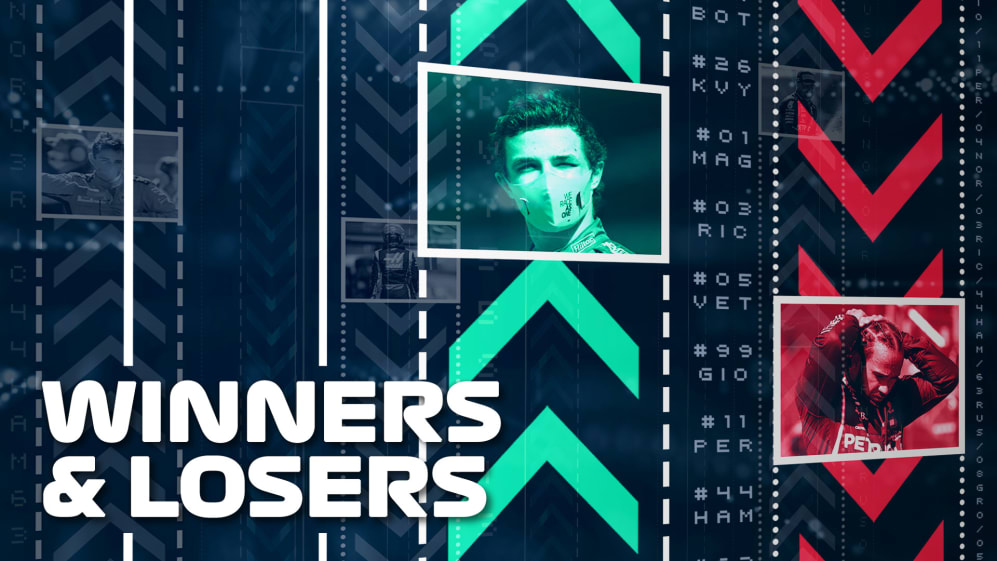 It may have been seven months since we last had an F1 race, but the wait was certainly worth it as the Austrian Grand Prix ensured the 2020 F1 season kicked off with a bang. But while there were some explosive highs for some, others were left to rue missed opportunities. We pick out the winners and losers from the Red Bull Ring…
READ MORE: How Hamilton's Austrian GP strategy backfired on him and played into Bottas' hands
Winner: Lando Norris
"Can't believe I went from a full-time @Twitch streamer to third youngest ever F1 podium finisher in a matter of days," Tweeted Lando Norris the morning after the sensational day before.
The Briton was one of the stars of lockdown, opening the door to inside his life for fans via social media throughout and boosting his already burgeoning legion of support.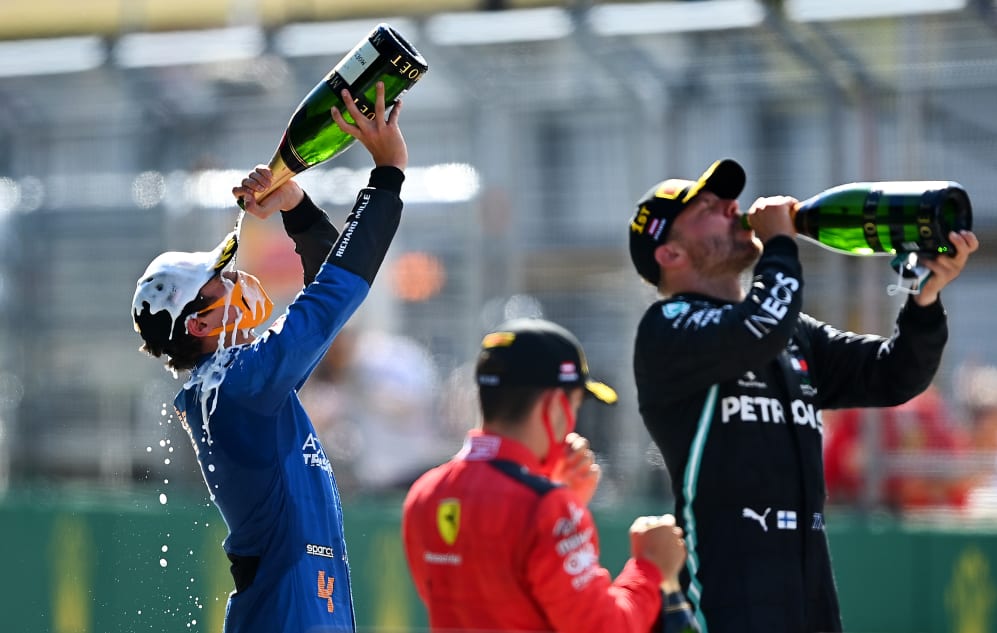 For much of last year, he was in Carlos Sainz's shadow, but he burst out of that in Austria on Sunday, proving to McLaren that while Sainz might be leaving for Ferrari, in him they have a star of the future who will push the incoming Daniel Ricciardo hard.
That he clocked his first ever Fastest Lap – on his final lap – to snatch a podium, having already barged past Sergio Perez when he realised time was pressing, showed the Briton has the cutting edge all great drivers need.
Exciting times ahead of Norris, McLaren – and indeed Formula 1.
WATCH: Norris's emotional radio message after his maiden podium – and McLaren's joyous reaction
Loser: Max Verstappen
In the build-up to the Austrian Grand Prix weekend, Max Verstappen would have done very well if he had a Euro for every time he was asked about the potential of securing a hat-trick of wins in Austria or his chances of taking the title this year.
Unfortunately for him, this weekend didn't turn out the way many expected it would. His qualifying performance was strong, and he was well-placed to challenge for the win having been promoted to second on the grid, after Lewis Hamilton's penalty for failing to slow under yellow flags in qualifying, and kept pace with race leader Valtteri Bottas.
READ MORE: Verstappen rues loss of 'easy podium' in Austria season opener
But an electrical issue robbed him and the fans of a potential fight for the win, with Honda now working with the team to investigate what went wrong. The only saving grace, perhaps, is that defending champion Hamilton was only classified fourth, lessening the points damage – but Verstappen will see this as a huge opportunity missed.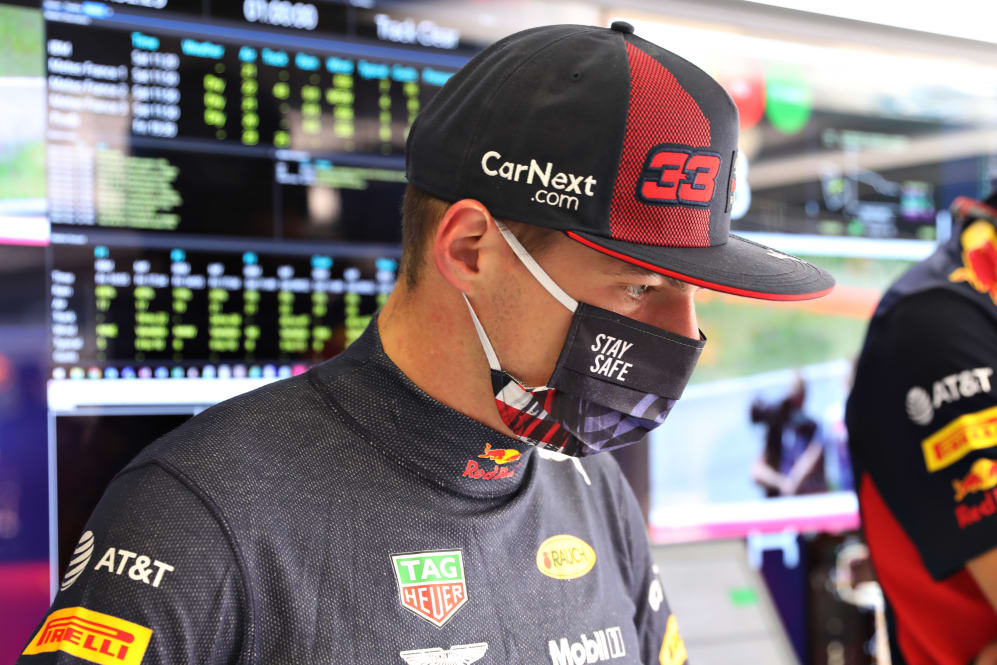 Winner: Charles Leclerc
Lucky. That's how Charles Leclerc described this weekend – and while that's certainly true given Ferrari arrived with a car that was near identical to the one they ran at pre-season testing, you have to make your own luck – and Leclerc certainly did that.
The Monegasque must have been crestfallen when the team told him they needed to revise the direction of the car's development so dramatically, a new car would be introduced from Hungary onwards. But he didn't let his head drop.
READ MORE: 'P2 feels like victory' – Leclerc hails Austria recovery as one of his best races
And despite a difficult series of practice sessions and a tough qualifying, he got the most out of the car and kept his nose clean in the race – unlike team mate Vettel. A perfectly executed strategy and good use of fresh tyres in the final stint allowed him to fight for second. A remarkable feat given he was nearly a second off pole in qualifying.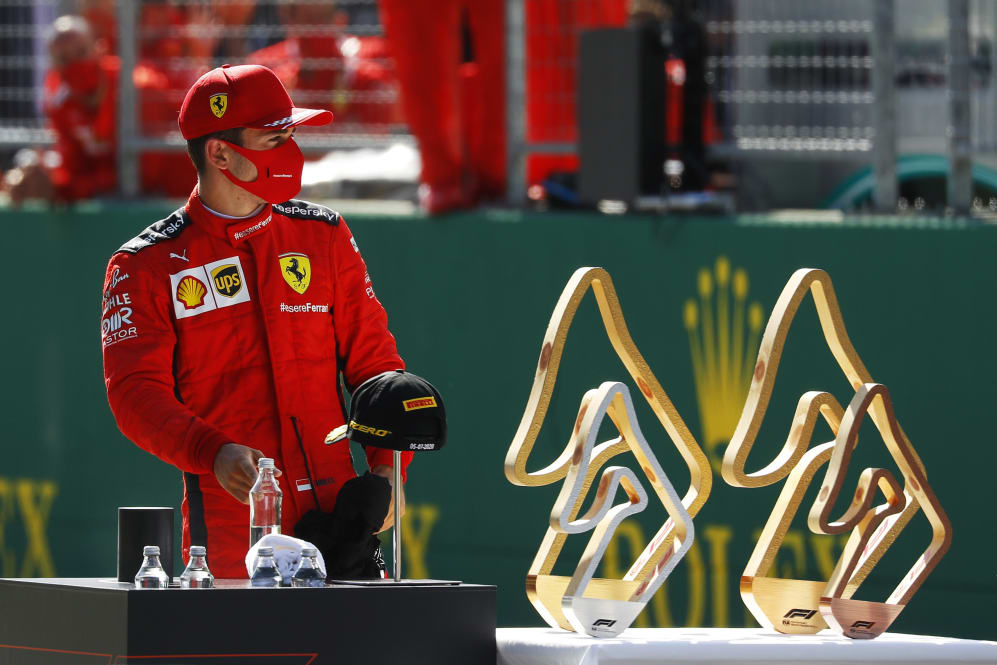 Losers: Haas
Brakes – and a lack of them. That was the story of Haas' Austrian Grand Prix weekend. Traditionally the Red Bull Ring is a track where they have enjoyed good results, and initial feedback was the car is better this year, and crucially, they seem to understand it.
But race day brought little joy, with overheating on both cars leading to brake issues for Romain Grosjean and Kevin Magnussen, which ultimately forced their retirements.
WATCH: Austrian Grand Prix 2020: Magnussen spins out of the race
This was a miserable start to 2020 for the American team on paper, and their sixth double non-points finish in succession drifting back into last year, but there were glimmers of hope that they have a better foundation with which to work from this year.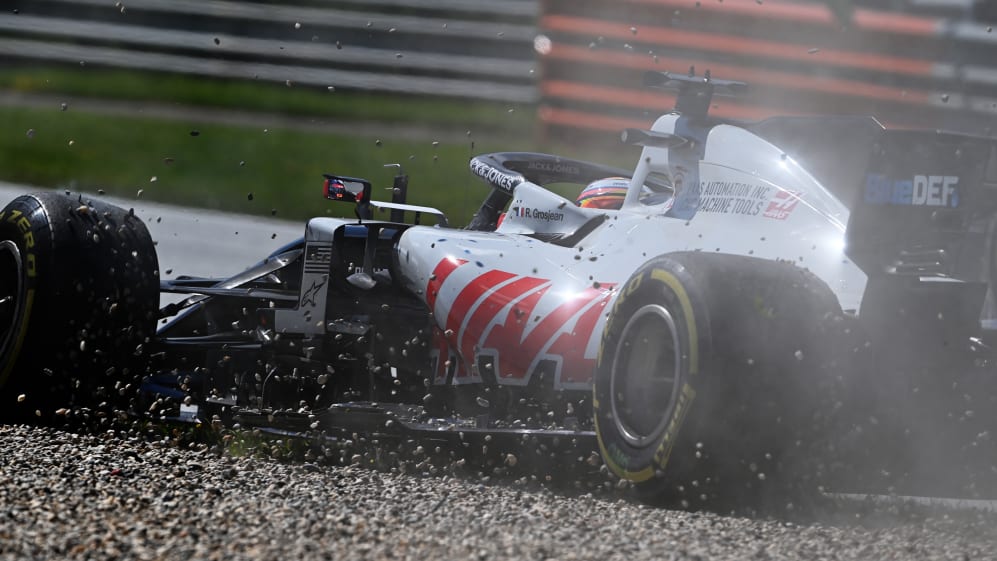 Winner: Valtteri Bottas
Porridge and oat-based pancakes have been Valtteri Bottas' fuel of choice over the winter, as he looked to be fitter, faster and better than ever for his latest shot at the title – and the early signs are his new regime is working.
Sure, Bottas usually runs well at Austria, but he still had to deliver when it counted – and the Finn didn't put a foot wrong, "dodging bullets" as he put it to secure victory in the season-opener for the second successive season to open up a 13-point lead on Hamilton.
READ MORE: Bottas says he 'dodged many bullets' to win season-opening Austrian Grand Prix
There is a long way to go, of course, and Hamilton will almost certainly come back – but Bottas knows if he's to have any chance of winning a maiden world championship, he needs to pile the pressure on early doors – and then keep his foot on the gas. This dominant win gives him a chance to do that.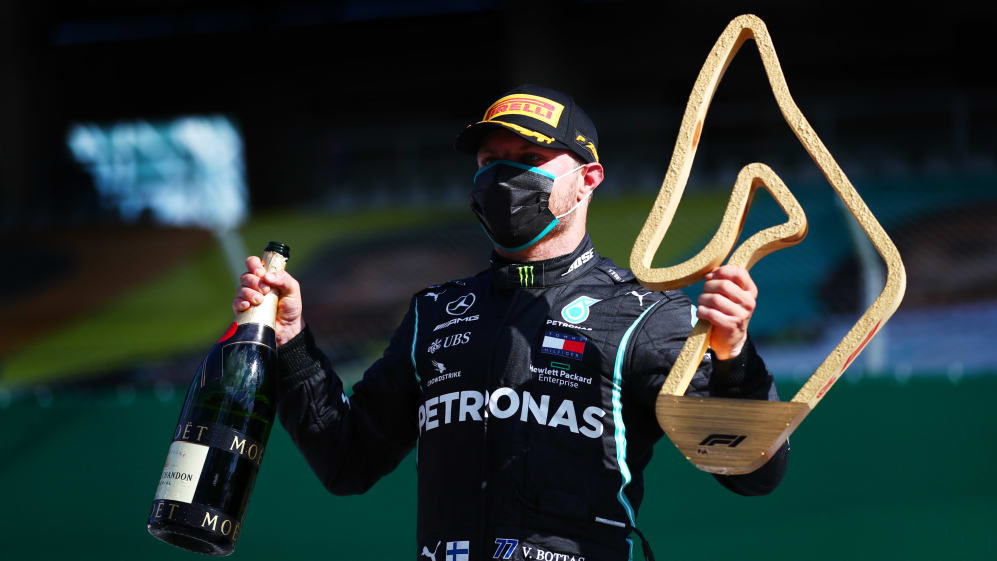 Loser: Lewis Hamilton
Lewis Hamilton's impressive maturity has meant he can take the rough with the smooth and so he was accepting of the fact Austria "was just one of those weekends".
The Briton was penalised twice, once in qualifying for failing to slow for yellow flags, and then again in the race for contact with Alex Albon for the second time in three races.
READ MORE: Hamilton accepts penalty for Albon clash as he admits he 'can't believe it happened again'
Fourth isn't great, but his self-confidence and ability is such he'll know he can make those up – and this defeat (which incidentally was the fourth time in a row he's failed to make the podium in Austria) will likely only serve to motivate him to come back stronger.
Winner: Sergio Perez
The weekend started with a rather unpleasant nasal violation for Sergio Perez (check out his social channels to see the video of his Covid-19 test) but it only got better from there.
The Mexican described his Racing Point RP20 as the best car he's ever driven, and he put it to good use around the Red Bull Ring, at one point looking on course to take a podium only to lose out to drivers on fresher tyres after a third Safety Car.
WATCH: PADDOCK PASS: Get all the reaction after a wild race day in Austria
But sixth still equals his best finish in the Austrian Grand Prix, and he'll be buoyed by the fact his car looks like a midfield beater, with a potential threat to attack the top three.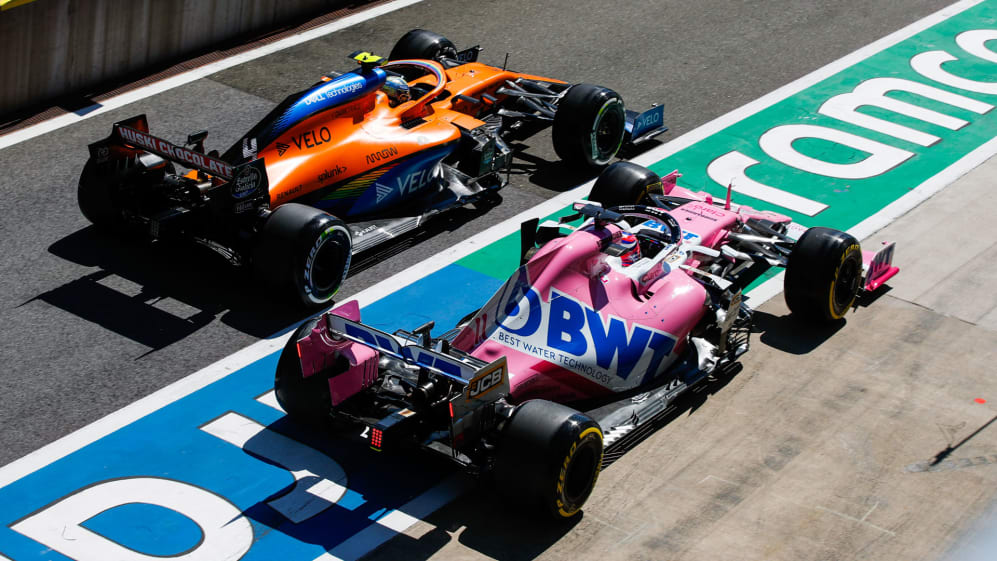 Loser: Sebastian Vettel
This was not Sebastian Vettel's finest race. The German struggled all weekend with the car and in the race simply didn't have confidence on the brakes.
That perhaps explains why he got it all wrong when he was fighting Carlos Sainz into Turn 3. There appeared to be slight contact, with Vettel the loser as he spun around and dropped to the back of the field.
READ MORE: 'I'm happy I spun only once', says Vettel after describing Ferrari as undriveable in Austria
He recovered to 10th – the first time he's finished in that position in 241 starts – but that is hardly something to write home about and he will expect far better, especially as his team mate was way up in second.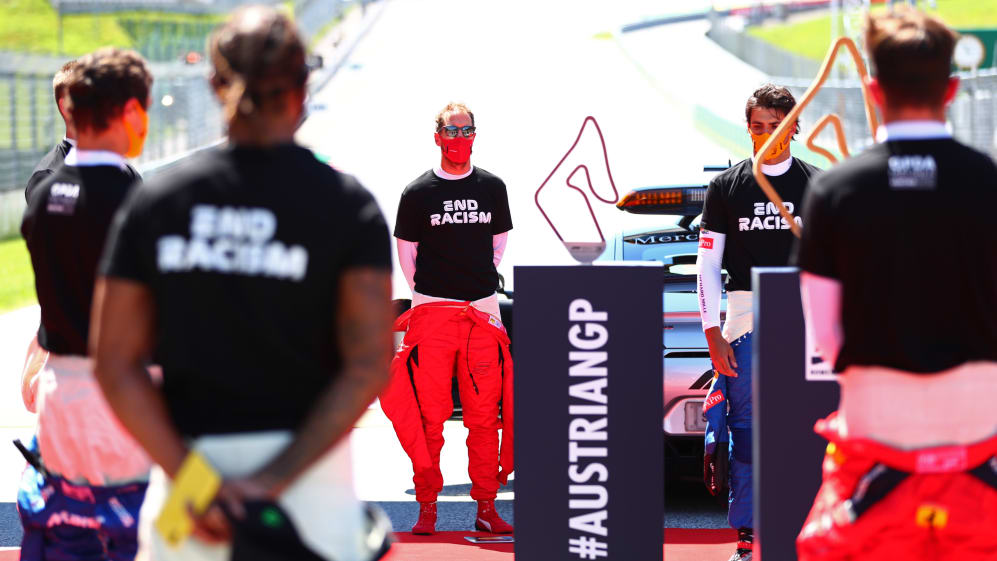 Loser: Reliability
Formula 1 cars have become near bulletproof in recent years, such is the technical prowess of the engineers up and down the pit lane.
So it was perhaps a surprise to see only 11 of the 20 cars make it to the chequered flag – whereas in last year's race, there was not a single retirement.
The teams are rusty, of course, and aside from some doing very little running in a shakedown, they haven't run their cars in earnest since pre-season testing in February – so niggles creeping in are to be expected.
READ MORE: Bottas beats Leclerc and Norris to win dramatic Austrian GP as Hamilton is penalised