Verstappen says he wants to stay at Red Bull 'for a very long time' as he hunts down maiden F1 title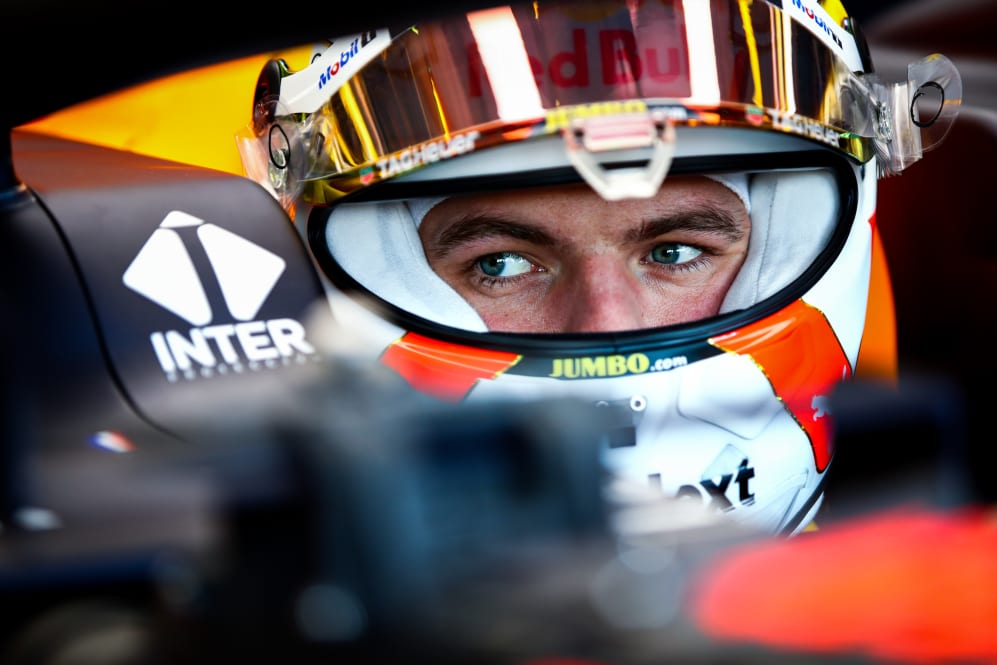 Max Verstappen says he wants to continue his career with Red Bull for as long as possible and that the team's new engine programme has not affected his motivation to stay.
Earlier this season McLaren boss Zak Brown said he could see the Dutchman moving to the Silver Arrows in an all-new driver line up with George Russell.
Meanwhile Red Bull are making moves in preparation for Honda's departure from Formula 1 at the end of this season, having appointed ex-Mercedes engineer Ben Hodgkinson to head up their new powertrains division. When asked whether the behind-the-scenes work on Red Bull's future power unit would affect his motivation to stay at the team, Verstappen offered a short reply, insisting he is settled where he is.
ANALYSIS: Why Red Bull's swoop for new engine boss is such a huge statement of intent
He said: "I've answered these things quite often. I feel really good in the team and there is no reason to change that anyway. Already before this [engine programme] came out, I'm happy where I am and I hope we can drive together for a very long time and yeah, there's not much more to say."
The Imola race winner enters the Portuguese Grand Prix with a car considered to be the frontrunner – though he sits one point behind rival Lewis Hamilton in the standings. But he's wary of Portimao's layout as it could present new challenges for Red Bull and perhaps work in Mercedes' favour.
"It seems like it's [the car has] been working quite well so far but again, this is a very different layout and it doesn't mean that if you're competitive in those two tracks that it will be perfect here; you still need to have a good set-up around here," he said.
"We'll try to do the best we can to get the most out of it. Of course, I do think overall the car is competitive. It's all about setting it up perfectly to be able to win races."
While the title battle is close and every lap is a nailbiter at this point as Hamilton and Verstappen vie for control, the Red Bull driver said he isn't feeling the pressure ahead of Portugal.
READ MORE: Betting odds for the Portuguese GP – Who's favourite for the win, pole and the podium at Portimao?
He continued: "It's still a very long season so I don't think about it too much. I just want to do the best job possible every single weekend and, of course, try to make the least mistakes possible.
"I always feel confident; it's nothing to do with if you win a race or not. I just hope we are very competitive as the last two races, but yeah, every single weekend you just have to make sure you are on top of the car… because it's so close between us and Mercedes you really do have to get on top of the car to make a difference, and that's what we'll do this weekend."