Red Bull retain option on Williams-bound Albon for 2023, reveals Horner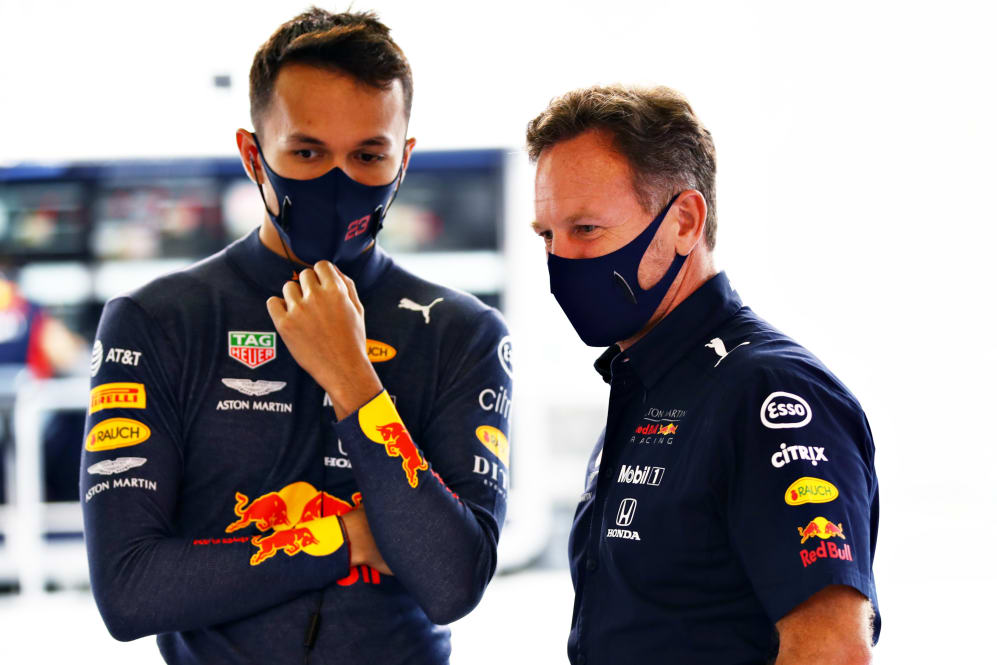 Red Bull and Williams-bound Alex Albon could reunite in the future as the team have an option on his services for 2023, according to boss Christian Horner.
Williams have spent the last couple of months in discussions with Red Bull regarding bringing their reserve driver Albon to the British team alongside Nicholas Latifi for next year.
ANALYSIS: Why Williams chose Albon as Russell's replacement – and retained Latifi for 2022
Mercedes weren't keen on their main rivals placing one of their juniors in a team that runs their power units so to get a deal over the line, Red Bull agreed to release Albon from the programme with year still to run on his deal.
But intriguingly, after the announcement, Red Bull said that while they were releasing Albon, they would "retain a relationship with him that includes future options".
Expanding on what that meant, Horner told F1.com: "It means that we have a good relationship with Alex, he retains a link to Red Bull, and we would have an option on his services should they be required in 2023."
He added: "He was effectively out of contract at the end of next year anyway, so basically what we have done is speed that process up and secure future options on him."
READ MORE: 'We all know he has speed' – Verstappen backs Albon to thrive on F1 return with Williams
Albon has been a key asset this season, spending long days in the simulator helping develop not only this year's car but also next year's – and while Horner is sad to see him go, he's got faith that Red Bull can plug the gap.
"He's done a great job behind the scenes, he's been very much involved in next year's car," he said. "He signed the Williams agreement and then was straight back on the simulator late into the evening putting the hours in.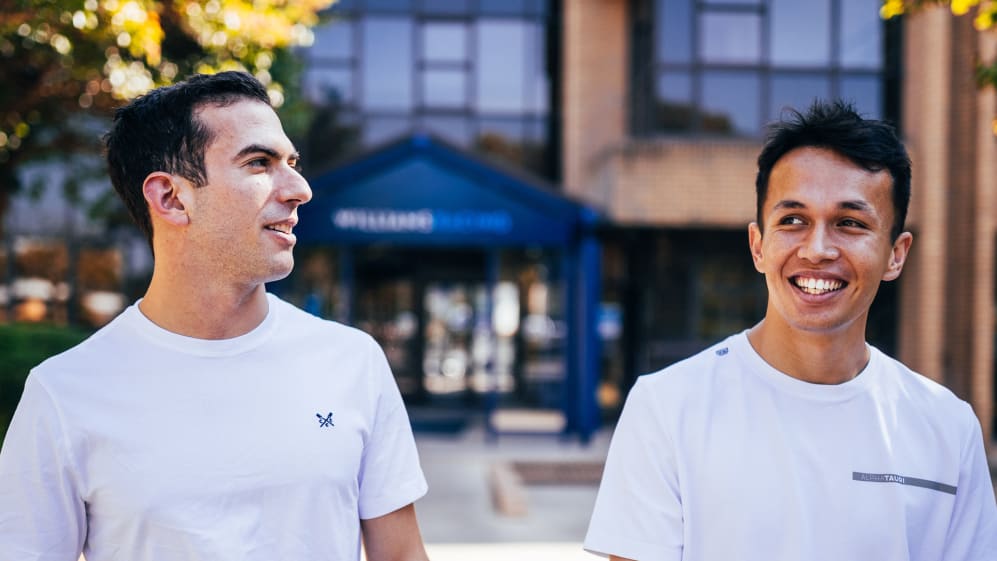 "We'll be working him hard between now and the end of the year," added Horner. "The amount of hours he's done in the sim has been insane, but it's all part of, and adding to, what we're managing to achieve on track this year.
"What I've been impressed with is the way he's embraced that role, from the moment he was informed after Abu Dhabi last year, [and that's] one of the reasons we were particularly keen to help him get a seat back in F1.
READ MORE: Albon's top team experience key, says Capito, who expects Thai driver to push Williams up the grid in 2022
"We'll miss his input into that next year, but we have Juri Vips and Liam Lawson doing a great job. We still have Sebastien Buemi under contract, Jake Dennis has been doing a great job for us as well. So we have strength and depth within the simulation squad."