'We all know he has speed' – Verstappen backs Albon to thrive on F1 return with Williams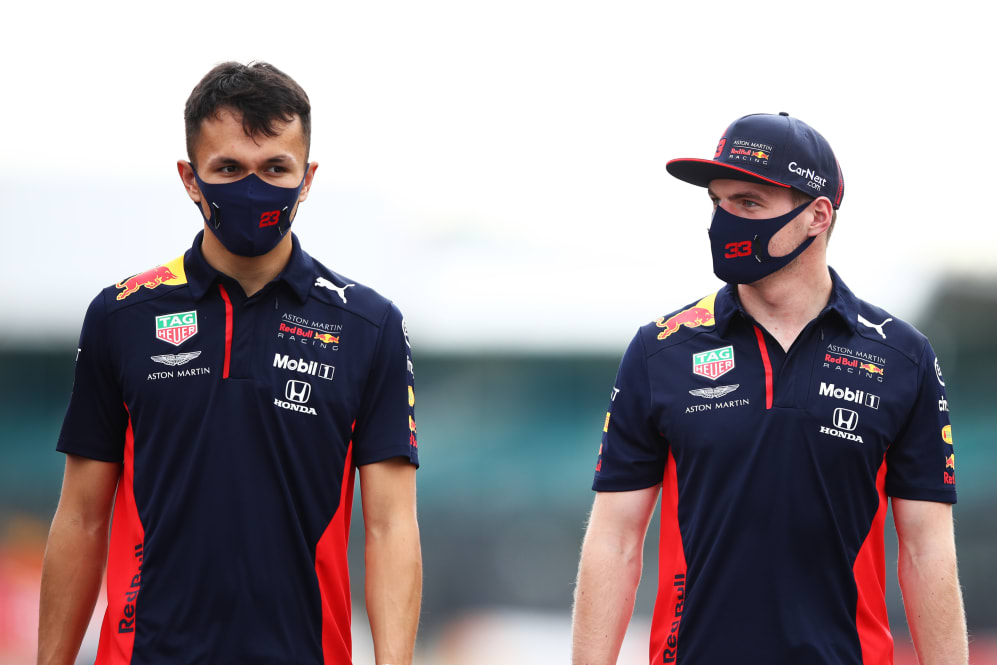 Championship leader Max Verstappen expressed his support for former Red Bull team mate Alex Albon after the news that the Thai-British driver will return to Formula 1 in 2022 to compete alongside Nicholas Latifi at Williams.
Verstappen and Albon were team mates at Red Bull from the 2019 Belgian Grand Prix, before Albon was demoted to reserve and test driver for Red Bull having been replaced by Sergio Perez for 2021. The Dutchman gave his thoughts on Albon returning to Williams next season having been asked for his thoughts on George Russell moving to Mercedes in 2022.
ANALYSIS: Why Williams chose Albon as Russell's replacement – and retained Latifi for 2022
"Yes, I mean I'm happy for George, but I think this was quite a logical step and I think everyone could see it coming; it was maybe the worst kept secret anyway, so it was not a shock," said Verstappen.
"But I'm also very happy with Alex coming back to Formula 1; he's been my team mate, he's a great guy, he's a hard worker and he definitely deserves a spot in Formula 1 and he has a lot of talent so I'm sure he will come back strong and show good results," said the Red Bull racer.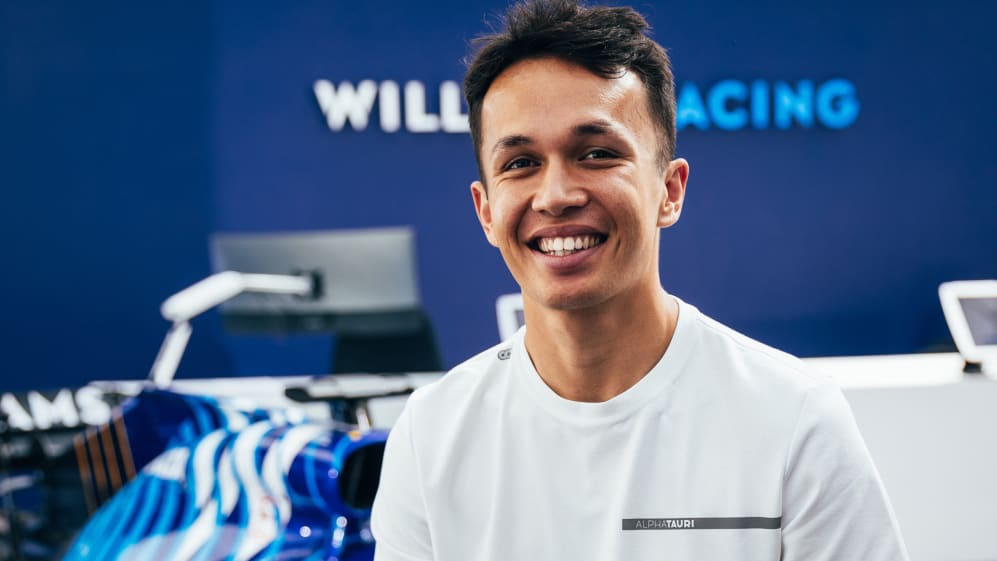 The Dutchman, when asked if Albon would thrive at a team such as Williams where the pressure to perform may not be as high as at championship-contending Red Bull, said that it would do Albon good to be at Williams – but added that his former team mate has nothing to prove when it comes to pace.
READ MORE: Mazepin hits out at criticism from Schumacher family after Haas drivers clash at Zandvoort
"He knows he has the speed; I think we all know that he has, he's shown it from go-karting.
"But probably in a less-pressure environment, it will be good to just come back like that and like I said, I'm sure he will do well. Of course you need to get used to the car, we all do, with new rules, but he'll do good."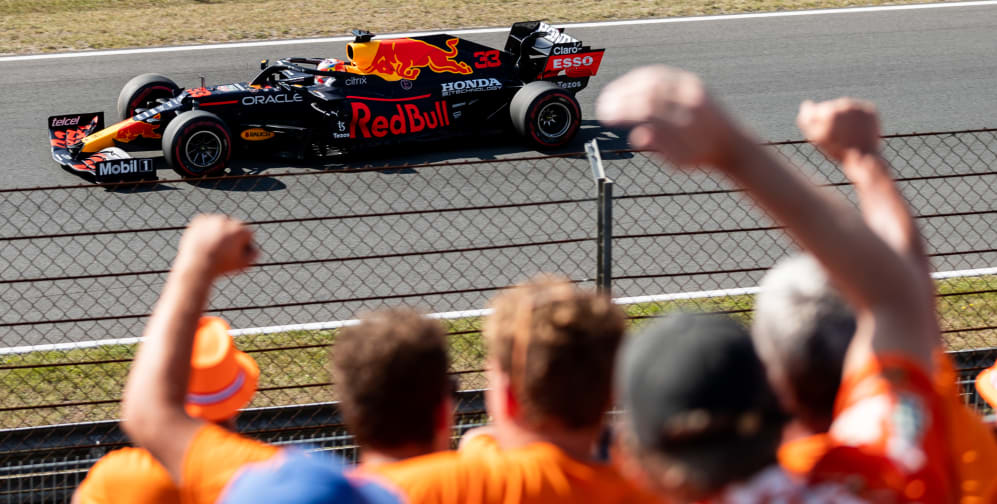 With Red Bull Team Principal Christian Horner having praised Albon as a "hugely valuable asset" in his support role to the team in 2021, Verstappen was asked whether he had worked with the incoming Williams driver this season.
"We talked a lot, of course, about the car and when Alex is on the simulator, his findings, so also you know, when we have questions on the Friday and Alex is on the sim… he knows the car.
BUXTON: Mercedes had to promote Russell – but Wolff now faces one of the biggest challenges of his career
"Of course, the car has changed a little bit from last year and the year before, but the general way of driving is the same so you can relate to a lot of stuff, what's going on also with development stuff, so yes, of course, he's been very helpful on the simulator for us," said Verstappen.
For now, the championship battle resumes at Monza with Verstappen three points ahead of rival Lewis Hamilton having won his home Grand Prix at Zandvoort to trigger sensational scenes. This weekend, it's also time for the second F1 Sprint...