Red Bull to decide Albon's future 'in the coming days' says Horner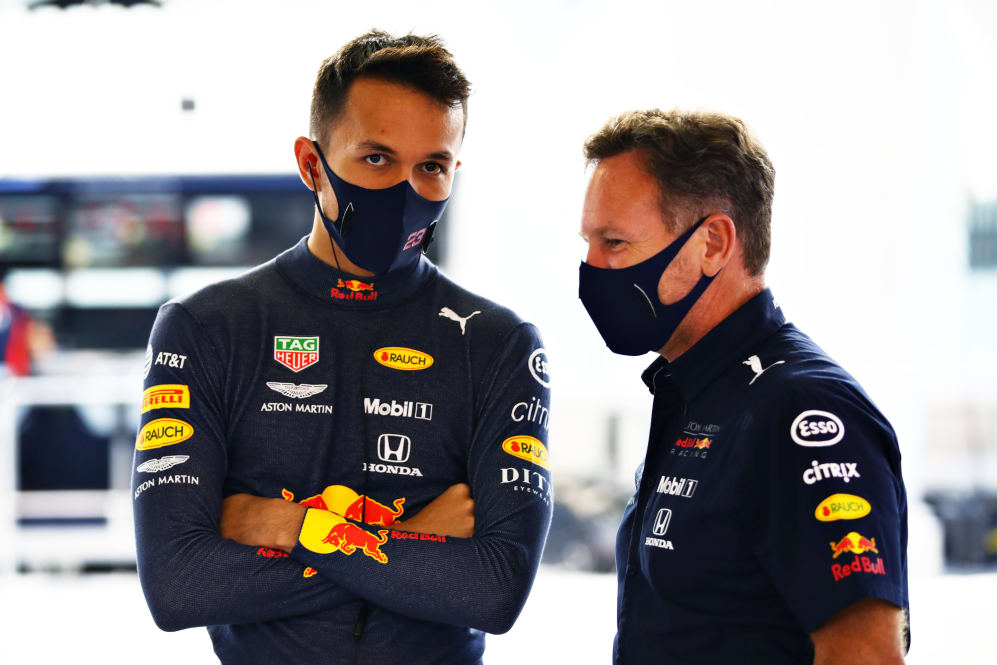 The 2020 Formula 1 season may have come to a close, but there are still some loose ends to tie up – such as whether or not Alex Albon will partner Max Verstappen at Red Bull next year. His boss Christian Horner says a decision will be made "in the coming days"…
Albon has had a mixed season, the Thai driver failing to get on par with Verstappen in terms of pure pace, but improving as the year went on to score two podiums – his first in F1 – before ending the campaign with arguably his best weekend of the year in Abu Dhabi.
READ MORE: Alex Albon on his 2020 season and the fight to save his Red Bull seat
Red Bull have been super supportive of Albon, consistently saying they will give him the time to prove he deserves to stay, though Sergio Perez – ousted from Racing Point and without a seat for 2021 – continues to be linked with a move to the four-time world championship winning squad.
"We have always said that we will go to the end of the year, and then make our decision at the end of the season," said Horner. "Alex had his strongest race weekend this weekend [in Abu Dhabi], which is encouraging for him, and we now have a full picture of the season. And we will make that decision in the coming days."
He added: "We have a huge amount of data now. We have all the knowledge across the various circuits that we have done, and will sit down and go through that so that we can come to the right conclusion."
READ MORE: How the Safety Car and Albon's improved form blunted Mercedes' attack in Abu Dhabi
Albon finished fourth in Abu Dhabi, and while he was never really in contention for a podium, he was impressively quick in the final stint and ended up within 1.5s of third-placed Lewis Hamilton.
"It is certainly what we were expecting to see because the only way that you could put Mercedes under pressure is if, for example, they had split their strategy we could have been very exposed," said Horner.
"Certainly at the end of the race Alex was able to close on them. He lost a bit of ground at the beginning of the stint after the Safety Car once they changed effectively to the same strategy to the end of the race, But I think Alex drove a good race and he has had a solid weekend."