Feature
How the Safety Car and Albon's improved form blunted Mercedes' attack in Abu Dhabi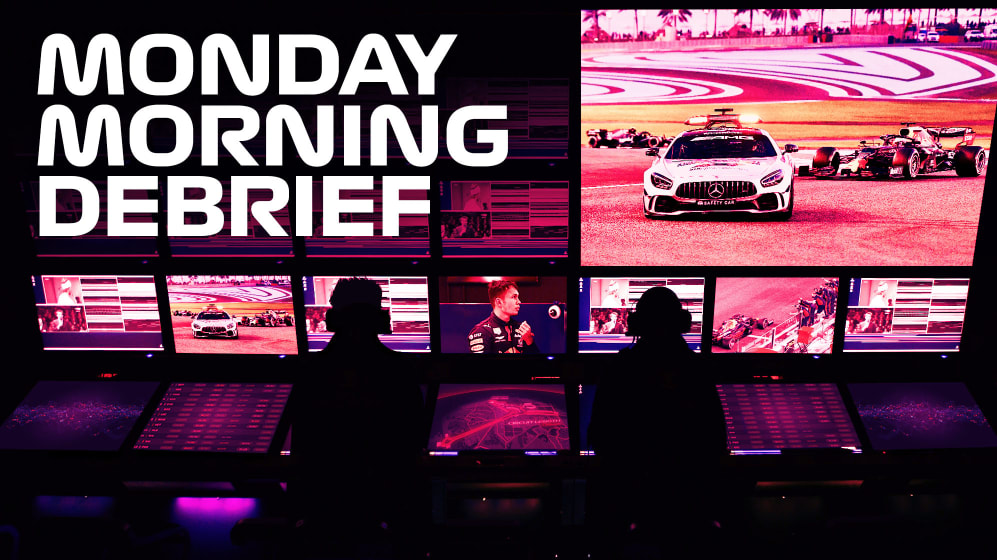 Max Verstappen's win over the Mercedes pair at the Abu Dhabi Grand Prix was more of a chess match than a gun fight. But as Mark Hughes explains, even without the Red Bull driver's superior pace, events in Yas Marina conspired to make his victory in the season finale a near-certainty.
The Abu Dhabi Grand Prix is not traditionally a close wheel-to-wheel contest. In stark contrast to the manic nature of Sakhir a week ago, this one was a much more considered contest, with thermal degradation of the tyres the limiting factor of race pace.
That and the layout of the track works against much in the way of racing action – at least up front, where competing teams' strategies tend to lock each other into stalemate. There can be ways out of that, but it requires outside circumstances to intervene, like a Safety Car falling at a time of strategic jeopardy.
READ MORE: Dominant Verstappen comfortably holds off Mercedes to seal victory in Abu Dhabi season finale
There was a safety car on Sunday, sent out to allow marshals to retrieve Sergio Perez's broken down Racing Point. But it had the opposite effect – it came at a moment in the race where it wiped out strategic variation between the top half of the field.
Its Lap 10 appearance was late enough for everyone who'd started on either mediums or softs (i.e. the top 10) to pit for hards in the knowledge that they could take advantage of the lesser time penalty of a stop with the pack at Safety Car speeds – and the fact that the hard tyre was robust enough to complete the remaining 45 laps, thereby avoiding the time-costly two-stop.
Late enough for that but early enough that the soft runners didn't get to suffer any disadvantage to the medium runners in the first stint. So everyone was essentially on the same strategy. Fourteen of the 19 cars pitted under that Safety Car for hard tyres and ran to the end.
Max Verstappen wasn't complaining. He'd led from pole, with Valtteri Bottas and Lewis Hamilton following in grid order for the duration of the evening.
The timing of the Safety Car prevented any chance of Mercedes being able to apply any pressure around the pit stops – although Verstappen looked to have the edge in pace over them anyway, and it's far from certain whether they would have been able to get close enough to threaten.
READ MORE: Verstappen calls on Red Bull to be 'stronger at the beginning of the season' in 2021 after Abu Dhabi win
In the straight running of the race, depending upon whether the Mercs could have got within undercut range (Bottas needed to be around 1.5s closer than he was at the time of the Safety Car), either Verstappen or Bottas would soon have pitted. The top three had all started on mediums, which by Lap 10 were a faster tyre than the soft.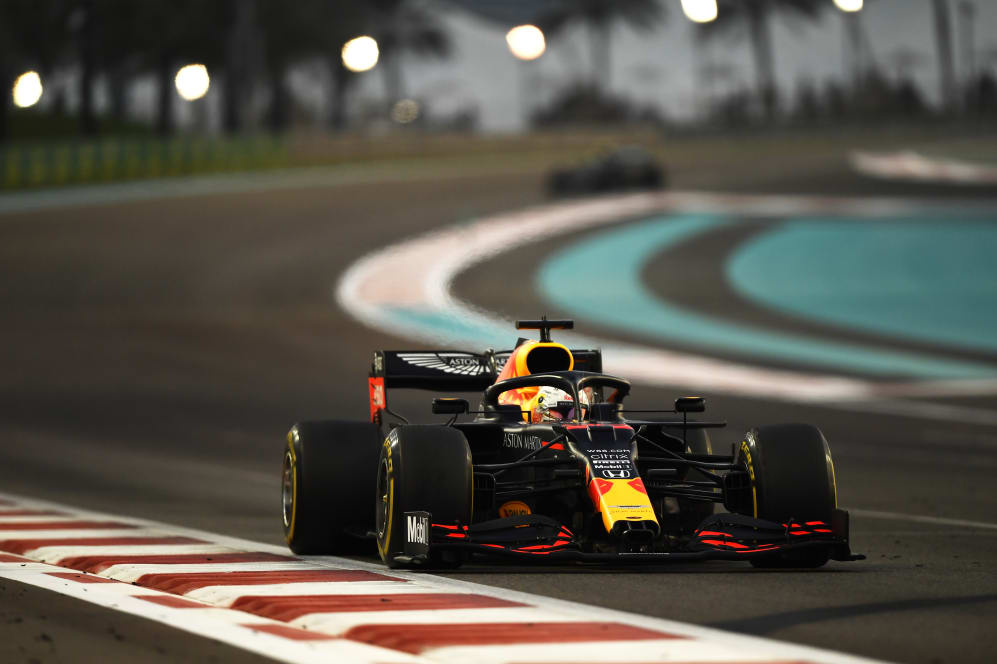 By the time of that Lap 10 Safety Car, Verstappen had already cleared everyone back to the sixth-placed McLaren of Carlos Sainz in terms of a pit stop window, and was lapping 2s quicker than the soft-tyred fifth-place Norris.
Another two laps and he would have cleared both McLarens and thereby had a gap of clear air to drop into if he'd pitted. So he would have been clear to pit from Lap 12 and almost certainly would have done so if Bottas was anything closer than a couple of seconds behind.
READ MORE: Red Bull's 'surprisingly quick' Abu Dhabi pace will provide motivation for Mercedes over winter, says Bottas
Even if Bottas could not have got close enough to have forced Verstappen to pit at the earliest opportunity (i.e. Lap 12), Mercedes may have brought one of its cars in and left the other out, thereby splitting its strategy.
But the Virtual Safety Car (subsequently becoming a full Safety Car) prevented that – forcing them all in on the same lap to take advantage of the smaller time loss to the field. That just took away one of the small chances for a strategy variation, and helped lock in Verstappen's win.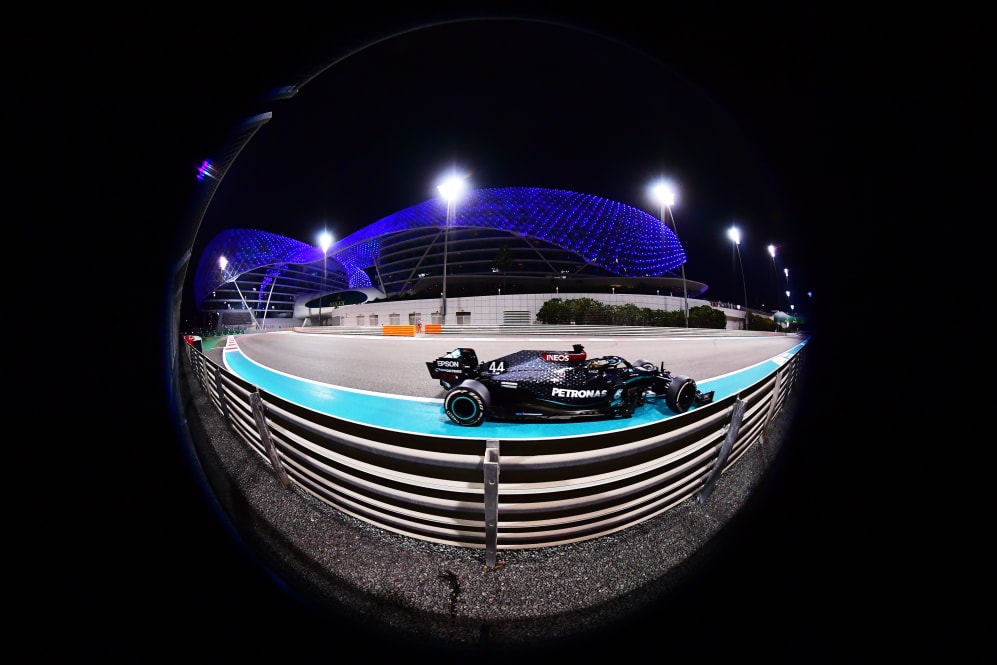 If that had not worked for Mercedes (and in reality it looked as if Verstappen had the pace to cover them), then in the ordinary running of the race, Mercedes might have got a second bite at the cherry later in the race.
They may have tried converting to a two-stop, which would have lost them a lot of time (with a 23s pit loss) but put them on much faster tyres, making Verstappen very vulnerable to an inconveniently-timed late Safety Car as he'd be on old tyres to their new at the restart.
READ MORE: Hamilton hoping to begin Mercedes contract talks 'this week' with aim of getting deal 'tied up by Christmas'
But on this occasion Mercedes couldn't do that – because Alex Albon was always relatively close behind the Mercs. If they'd pitted a second time they would always have exited behind him. In this way Albon would have been able to keep the Mercs off Verstappen's back and so Mercedes would never have made that second stop.
The track's layout played its usual part in this being one of the less action-packed races of the season – but on this occasion so did the timing of the Safety Car and Albon's much-improved form.